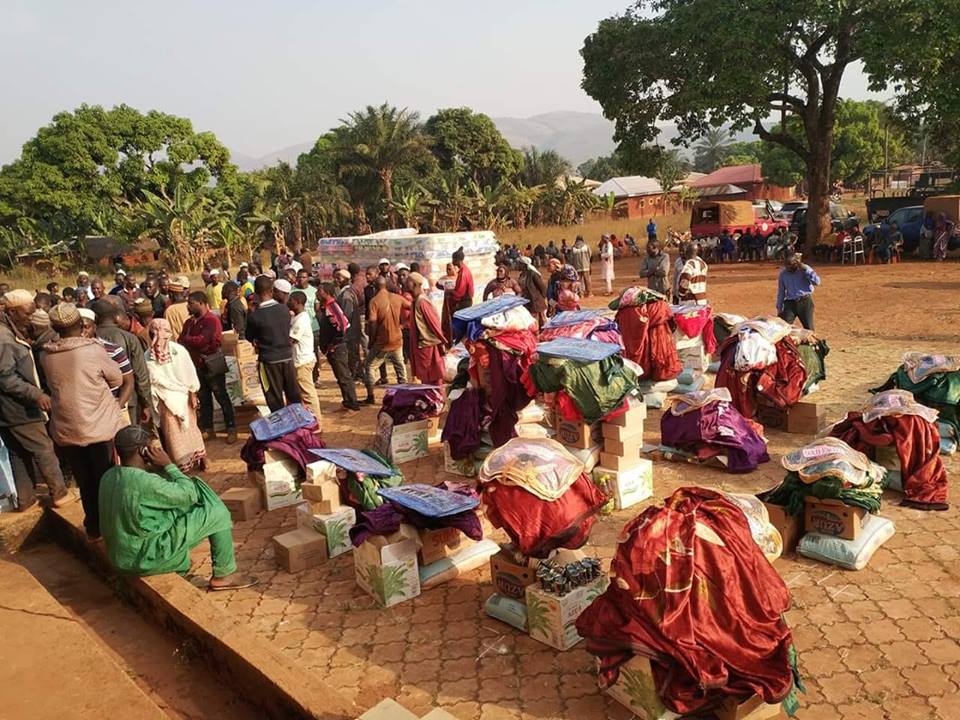 By NFOR Hanson NCHANJI
It remains unclear whether the boys who attacked two villages in Bangourain, Noun division in the West region,  were separatist fighters from Bambalang as claimed by a certain Lovertin, the commander. Three days after, no one has publicly appeared on a video to claim responsibility, leaving many to deduce that the move was  a well calculated act to spew hatred between two good neighbors, taking advantage of ongoing crisis. Though the backlash of the Sunday's action has led to the death of two persons, a peace process is underway.
Two suspected Anglophone separatist fighters were beaten to death Wednesday December 26, 2018 in Bangourain, three days after over 25 houses were set on fire by some armed men who identified themselves in a video as separatist fighters from Bambalang in the North West region. Anglophone activists have told CNA that they do not recognize a group commanded by the Lovertin in question.
The population who lynched the young men and dragged their bodies on a motor bike were reacting to the incident which left over 100 families homeless. Anglophones were given up till Wednesday December 26, 4pm to quit the area or face attacks from villagers but Divisional officer discovered that move and  convened an all Anglophones meeting leaving in Bangourain, the matter was solved as he called for peace to reign.
The Governor of the West region, Awah Fonka Augustine was sent to the two villages to evaluate the damages and maintain calm in the area. Cameroon's Minister of Territorial Administration, Paul Atanga Nji also visited the area where brought a message from President Paul Biya. His visit was  culminated with distribution of material needs for the families concerned.
The Attack  And Prompt Government Reaction, Double Standards?
It took less than 3 days for President Paul Biya to send message of comfort to the people of Bangourain accompanied by gifts including building materials , but it took two years for the government to create a humanitarian committee to evaluate damages caused( mostly soldiers) to Anglophones in the North West and South West regions.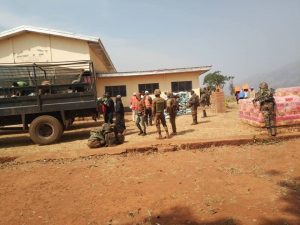 Anglophone Activists have been quick to say it was a plan put in place by the regime to stir hatred among the two communities and cause a civil war to weaken the ongoing political impasse. This was going to whip up sentiments from Francophones who would start destroying and killing Anglophones in their regions. An audio sent out by an anonymous source,  purportedly from a Bamum origin warned his brothers against attacking Anglophones, adding that they should not fall prey to such games.
"Thousands from Bamum extraction have been living peacefully in Ndop and environs and have never been attacked, Ambazonia fighters will not go that far if at all they want to attack Francophones, It will start from around them, but we are not even thinking about that," an Activists told CNA correspondent on phone.
Major actors have called on peace to return between the two communities including a denizen, Laziz Nchare said "I invite all the Bamum people to organize peaceful demonstrations today to prevent such military escalation against anglophones. It is Machiavellian the strategy of Atanga Nji and it becomes the enemy of the Bamum people."
Picture credits ( CT)