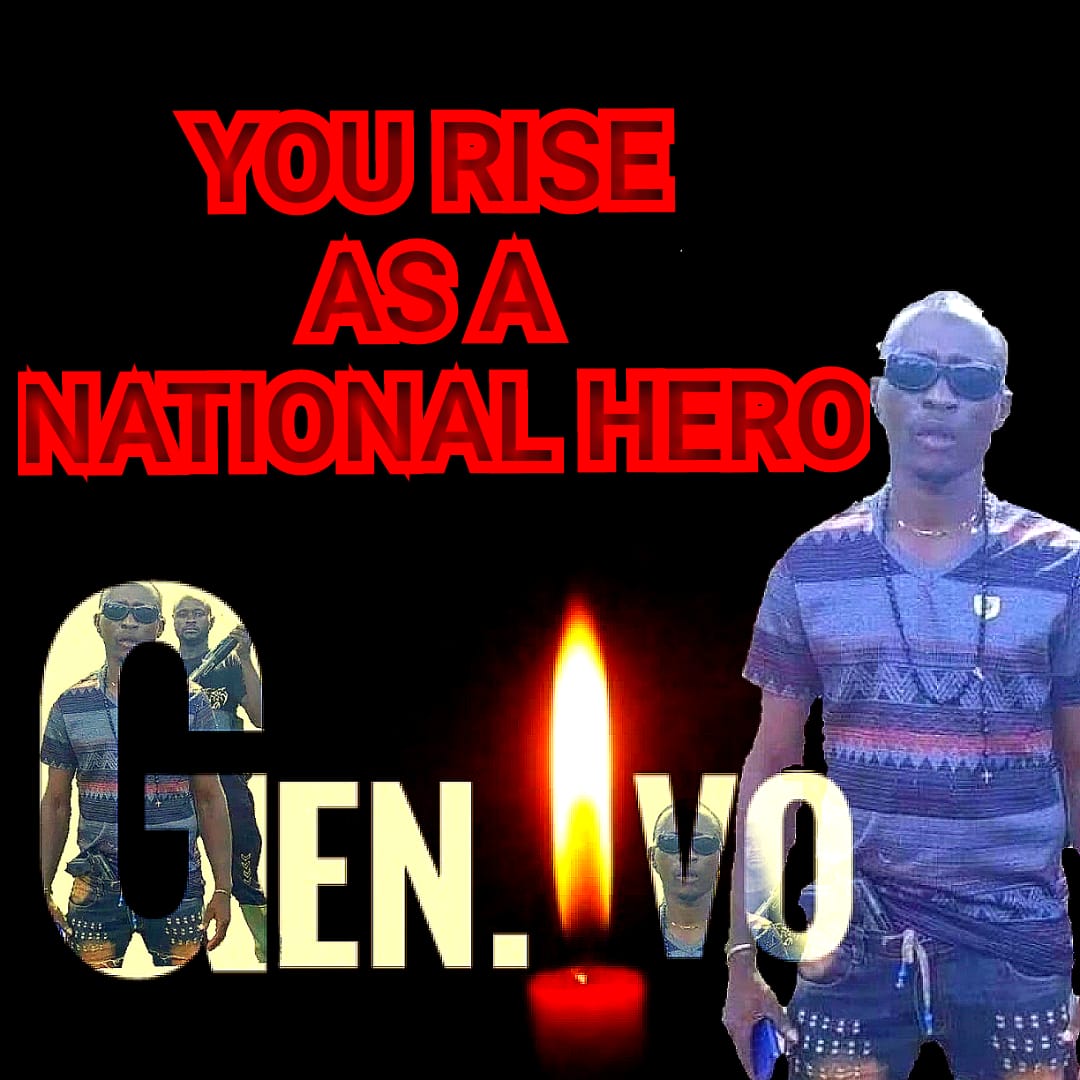 Fellow Ambazonians,
I am grieved and heartbroken by the senseless killing of General Ivo of the ADF. Ivo Mbah is a young man I personally admired for his bravery. Seeing images of his helpless wasted body littered all over the social media this morning is painful indeed. This is a major loss for the nation of Ambazonia.
Only those who have seen the horrors of arm conflicts first-hand can ever truly know what these fighters go through in their final moments. As a student in the University of Calabar in the 90s, I will go for days without sleep every time cult group made of youths were counterpoised by the army. When I saw this son of Moghamo in a pool of blood earlier today, my emotions were caught up with those old scenes. I felt like I was in Teke painfully watching him fall.
This is a difficult time for us. It is as well a difficult reality for most of us to accept. I know we are asking questions why, why our sons, why our husbands…?
These are questions that can not be provided easy answers. But one thing we must behold is; it is on our behalf that these warriors- Ivo like Amigo and others gave their lives, in their courage and their devotion to the duty of defending our people, women, children and grandparents against the octogenarian Biya's monstrosity that some have fallen like our everlasting heroes. Yes they are our heroes!
Our nation owes a debt to it's fallen heroes that we can never fully repay. But we can honor their sacrifice, and we must! We must honor it in our own lives by holding their memories close to our hearts, and heeding the example they set. We must assemble our acts, establish a formidable counter and defence force against the blood sucking occupier soonest. We must triple our financial commitment today.
If we understand that each of these fallen fighters knew what their duties were, and surely dreamed of that day they too will be going back to a safe home to meet wife, children and family waiting eagerly for them, then we must unconditionally and consciously check our conduct in the face of the fierce battle that is fast reaching it's logical conclusion.
We must collectively escalate efforts with our every might to ensure victory soon. This should be our mandate from now on so that the death of Amigo, Ivo and a whole lot of others do not go in vain. This is the best way to honor the sacrifices of these brave warriors. That's our obligation to the nation of Ambazonia.
Now, let me re-iterate once again, we must redefine the art of guerrilla warfare. I am pleading that all groups, and defense forces should stop sending out videos and pictures, that is an apologetic desecration of the guerrilla warfare apparatus.
I am also encouraging our defense forces to maintain a good relationship with their various communities for that is their main backup. If you turn your communities against you, you risk the chance of being ambushed by the enemy forces without any clue or intelligence notification. That's why mobilizing our counties, local government area by local government area is the premium strategy and the best way forward. Identify yourself by your local governments and you will be funded irrespective of your affiliation.
As we mourn our painful loss this day, I recommend that the Ambazonia Security Council-ASC should work closely with all LGAs to provide bullet proofs to all our Generals, commanders and if possible all our fighters. It is an insult to permit enemy snipers waste out our leading defense fighters so easily.
Ambazonia, I understand it is hard but we must stay focused. During such times ignore our minor differences and look forward to dismantling the Biya's evil militias. Once again Remember our spirit is strong!
Long live Ambazonia!
Short live the war!
God bless you,
And may God bless the Federal Republic of Ambazonia.
Dr. Samuel Sako
Acting President (Commander In Chief)
Federal Republic of Ambazonia
https://m.facebook.com/story.php?story_fbid=628443524281093&id=497219284070185
---
Also Read:
Armed Struggle In NW, SW: ADF's General Ivo Murdered, In-house Fighting Intensifies