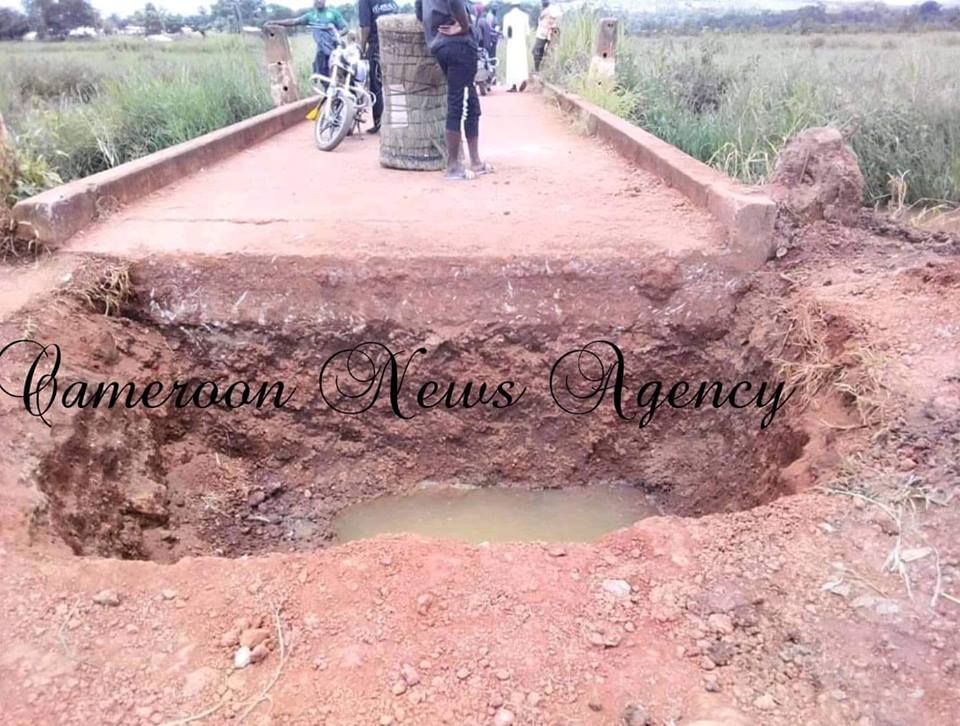 Just like the proposed wall along the US-Mexican border, by President Donald Trump, Ambazonia fighters in Bangolan had erected a wall separating Bangourain in the West region and Bangolan in the North West region.
This wall has been built near the bridge separating the two communities. Reports say the fighters have been controlling entry and exit points.
Soldiers today December 28, stormed the area in an attempt to break the wall and chase the fighters away or capture them.
Since morning there has been a face-to-face confrontation in the area , CNA correspondent has said.