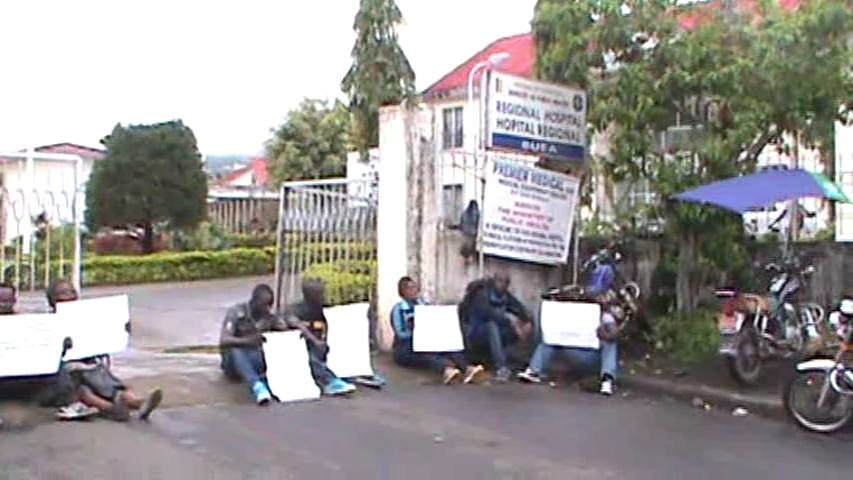 The entrance into the Buea regional hospital has been blocked by a family demanding management to hand over the foetus of their deceased daughter who died last month.
Lowe Christine Laure  died with 8 months old pregnancy and had her unborn child extracted by mortuary attendants who are reported to have buried it.
Angered by this,this family besieged the premises of the hospital Wednesday May 3, 2017 blocking passage for several hours.
They were only convinced to leave the area when the Mayor of Buea Council Patrick Ekema who is the Board Chairman of the hospital.A meeting has been held to solve the issue.