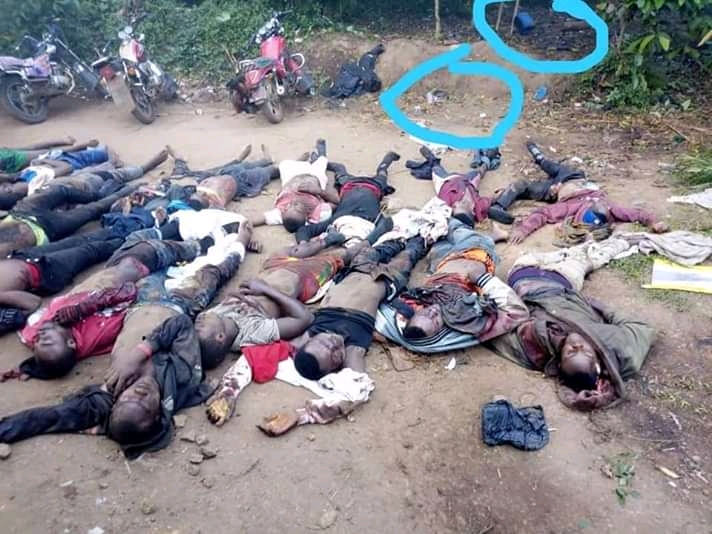 By Nfor Hanson Nchanji
Reports say some Ambazonia fighters and surrounding residents , were killed by Soldiers and set ablaze in Bali Nyonga, Mezam Division in the North West region, Thursday November 22, 2018, CNA has gathered.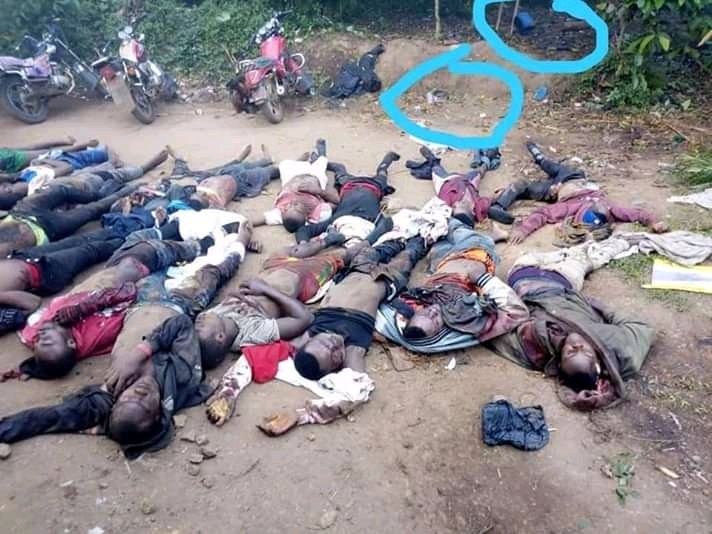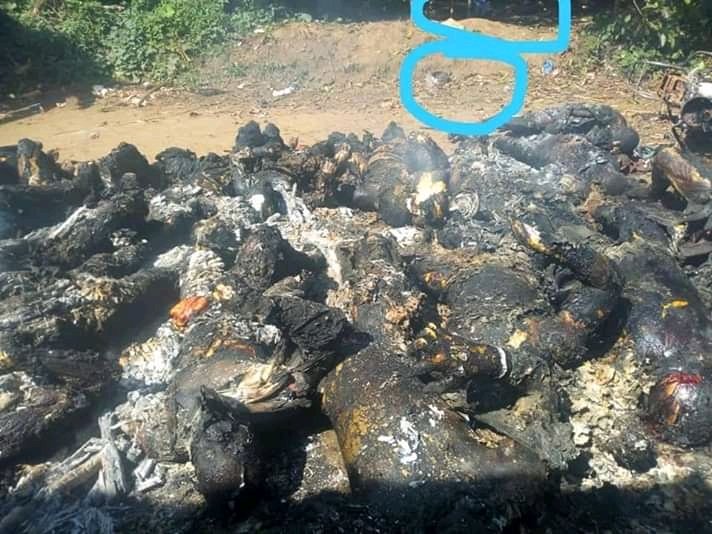 Lifeless bodies without bullet wounds( first picture), Incinerated bodies of civilians(second picture)
Unconfirmed reports say chemicals were used to kill them, reasons why they were all set on fire to eliminate any possible evidence. There were not bullet wounds on their bodies, a possibility of chemical weapons being used is high.
They were closed to 40 in number .
President Paul Biya during his campaign speech in Maroua last October, said he was going to crush those fighting for independence of Southern Cameroon.
Updated Sunday November 25
The exact place where the Ambazonia fighters and some unarmed civilians were killed is called Bou Commando, along the road leading to Batibo in Bali, a resident has told CNA.
CNA gathered that the residents were also murdered with pretext that they knew the hideouts of the fighters but did not disclose to the military.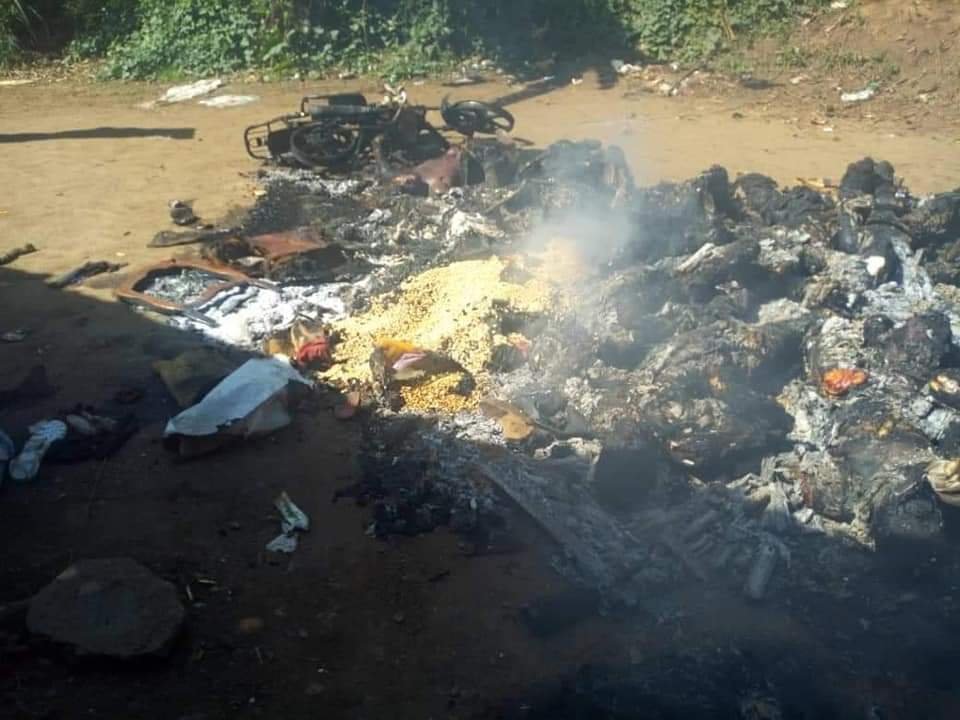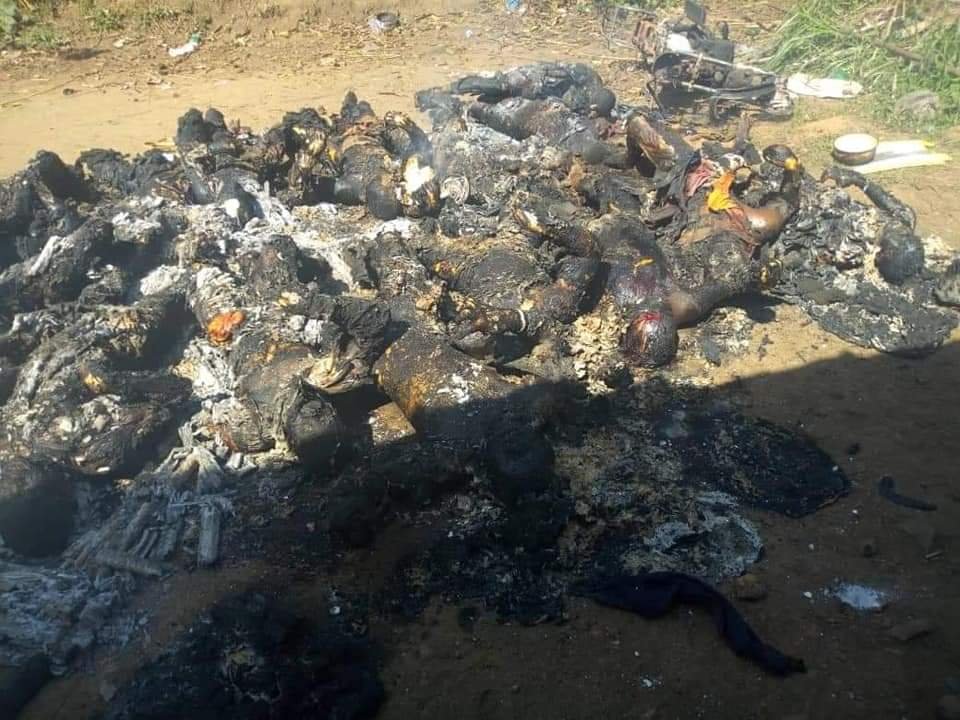 Pictures show the civilians had their food stuff burned alongside corpses.
Explosives were planted in the area and people who came to retrieve the corpses of their relatives were also killed.