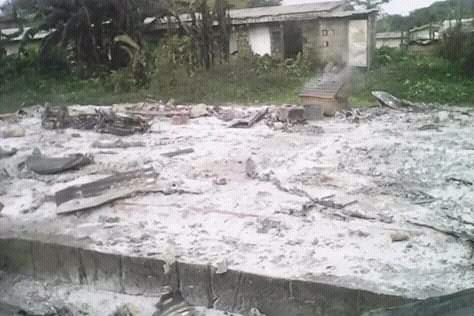 By NFOR Hanson Nchanji
At least 5 persons have been killed allegedly by Soldiers in Nyasoso,Tombel Subdivision ,Kupe Muanenguba Division, South West region Sunday, a source has told CNA.
CNA has gathered that the soldiers who have been looking for means to enter into Nyasoso since July 2018,finally got in early Sunday October 28, around 2 am.
Families aggrieved by loss of love ones
"Those military people had looked for Nyasoso to know avail but yesterday morning they got hold of some night hunters in a village before Nyasoso called Mbulle, who took them to the village under duress." A source told CNA.
The military has been struggling to get into Nyasoso for so long now but there has been serious resistance and confrontation from the Ambazonia fighters in a village after Tombel called Mbuh.
But their successful entry into Nyasoso led to the death of five civilians and several houses set on fire by them.
Unconfirmed information says some corpses have been discovered Monday October 29, in bushes to add to the 5 who died Sunday and whose bodies have been buried already, CNA has learnt.
Villagers are already migrating into bushes as it is rumored that the military will be back on November 10, 2018.
No casualty on the part of soldiers nor Ambazonia fighters reported.