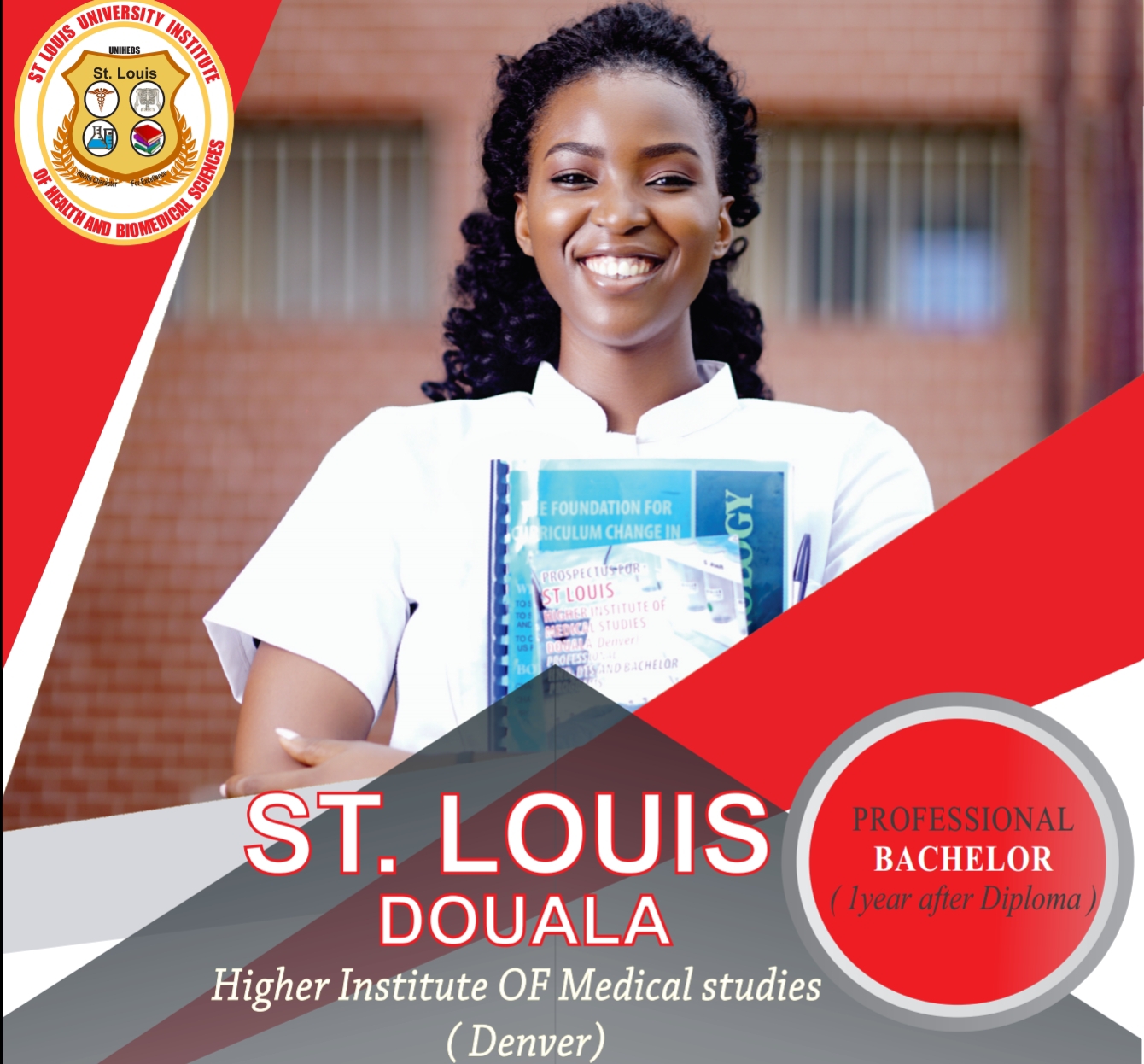 By Neba Jerome
The Founder and CEO of St Louis Higher Institute of Medical Studies, Dr nick Ngwanyam, has extended his medical institution to Denver, a neighborhood in Douala,  the economic capital of Cameroon. The institution recently opened its doors for the 2018/2019 academic year with level 1 and 4 , answering present to the jingles of school bells.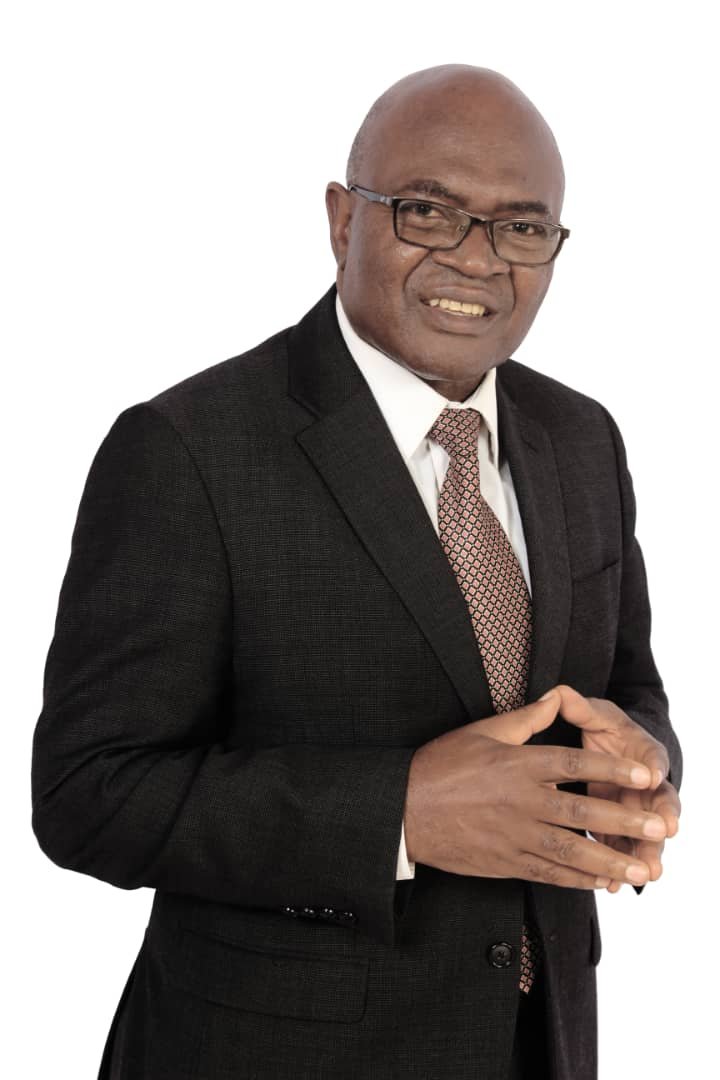 Dr Nick Ngwanyam, CEO of St Louis Institute of Medical Studies
In an exclusive interview with CNA at the institution in Bamenda, the reductionist, doctor and entrepreneur, Dr Nick Ngwanyam explains why he took such a decision…" The idea had long been in my mind and I am just fulfilling it…it was necessary at this time to open the school as most of our students are facing a lot of difficulties in attending classes here as a result of the ongoing crisis".
He explained that the intake of students suddenly dropped and there was need to open the new institution, emphasizing that it is a school on its own. "We had  plans to expand the school, but this war pushed us to go into it immediately," Dr Nick told CNA.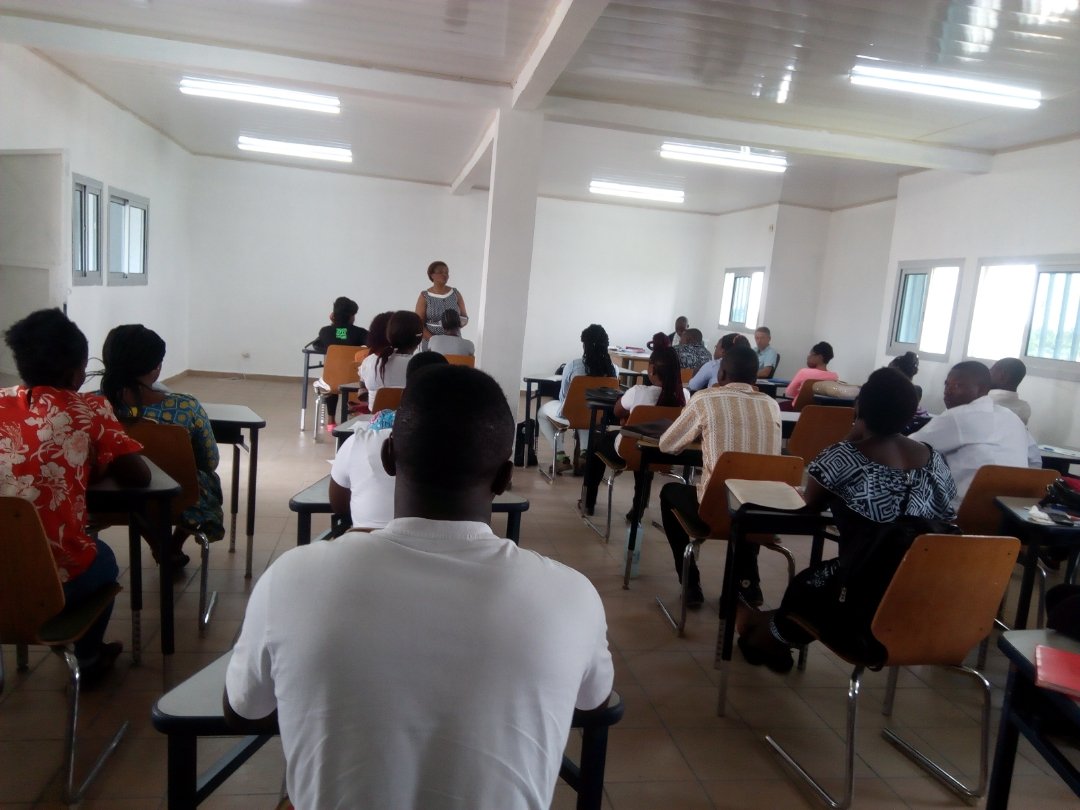 First batch of Douala students in classroom studying 
Creating the Douala branch of St Louis Institute of Medical Studies was not an easy task, Dr Nick said, adding that, " They were so many obstacles, first of all we had to go to the government for authorization, then search for land to rent and you know how it difficult in getting such in Douala which was not easy….financial constraint was another issue and the furniture of the institution. With all these things to get I had to send my hand further for finances. What pleases me most now is that, the school is on."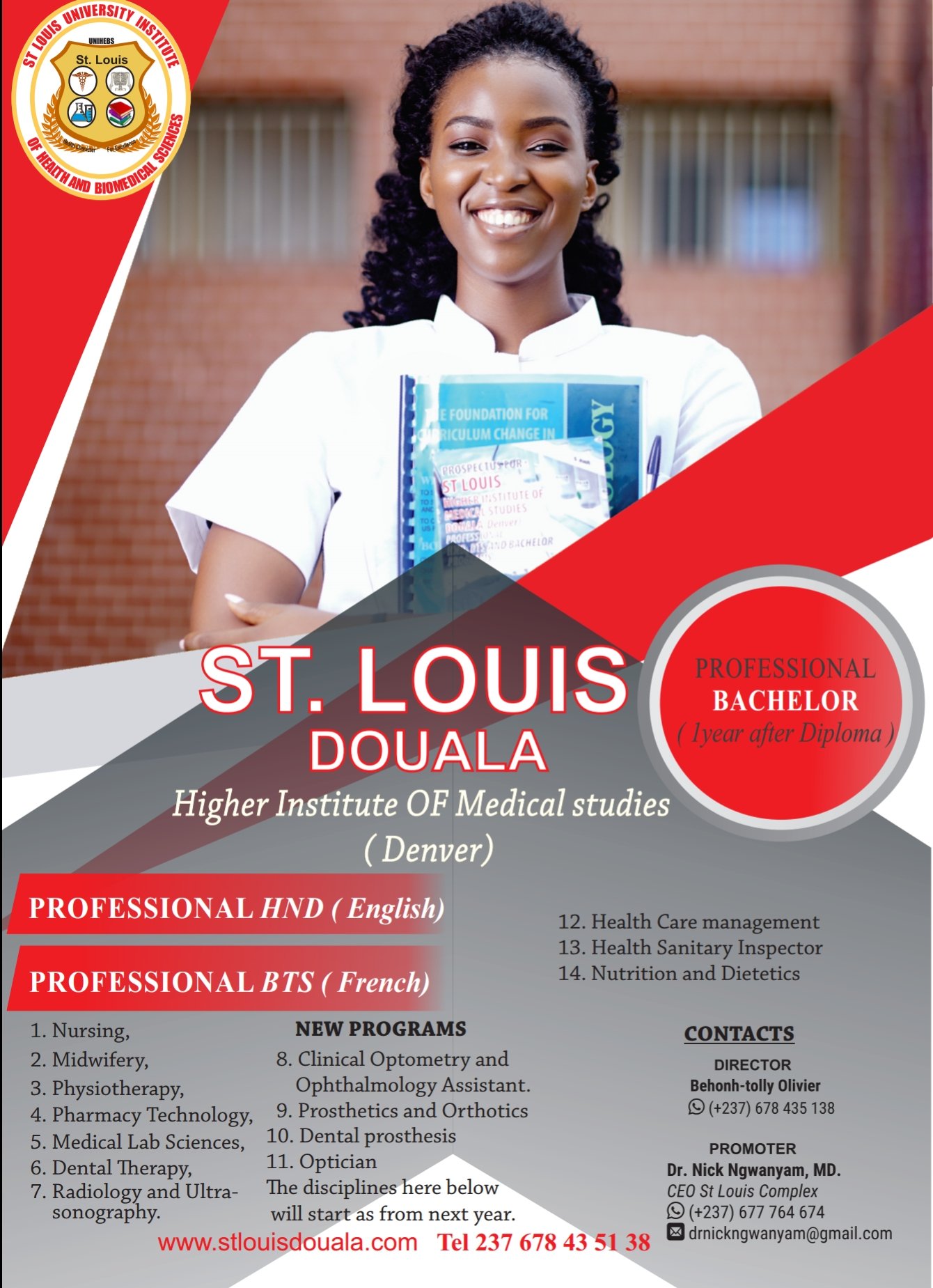 The medical Doctor, cum politician and entrepreneur, confessed that the Anglophone crisis has dealt a big blow to the institution in Bamenda, capital of North West region " It is not funny at all, you never can appreciate the value of peace until it is lost. This crisis has put us down but as strong as we are, God is helping us."
If St Louis Institute of Medical Studies is thriving today amid the chaotic atmosphere that characterizes the health sector, Dr Nick Ngwanyam said a lot of things have to be done to improve on the lifespan of the sector, else,  it might one day crumble. "The act of training medical experts in Cameroon must be upgraded, doctors' attitudes toward patients must change, they must be taught management in school, medical experts need to be collaborating, they have to be well paid, create good facilities for them and the government can even give them interest-free-loans. With all these things done and others, doctors will work and the patients will smile."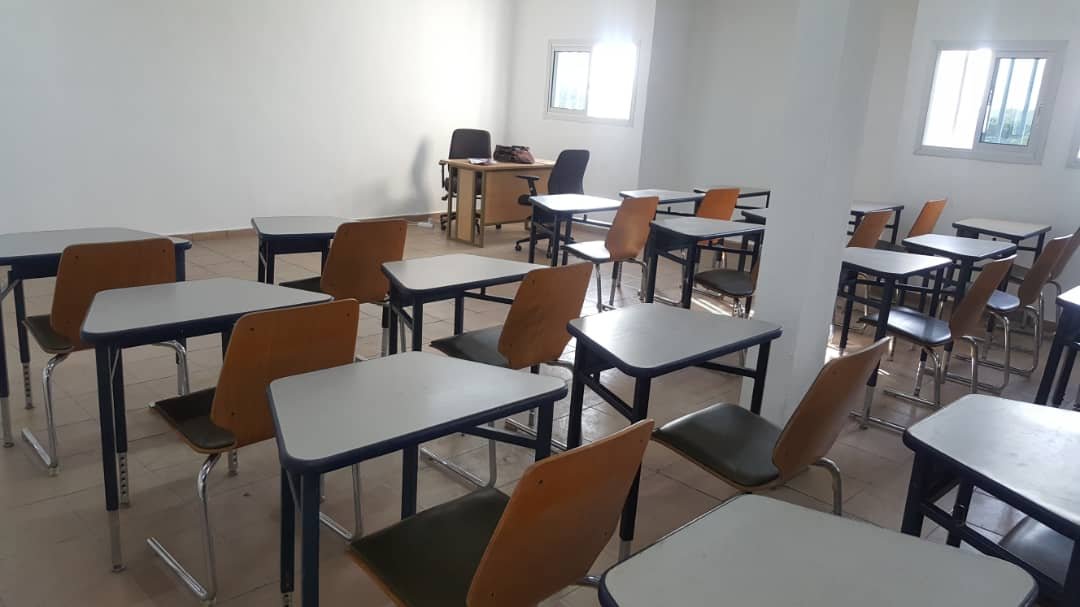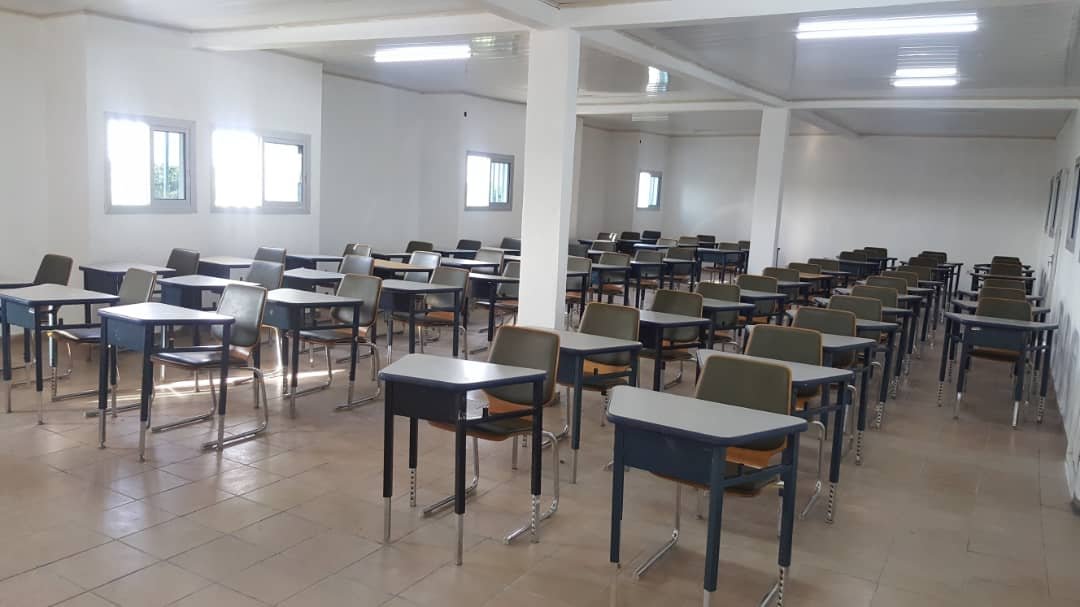 He added that for more than 15 years, St Louis Higher Institute for Medical Studies has been blessed " Most of our senior trained technicians are almost in all governments hospitals in Cameroon and abroad. The institute reflects the leader and the team behind it and therefore we help those who want to help themselves, we don't deal with jokers or lazy students, we give out problem solvers to the society not problem creators."
At the Douala Institute, 12 main departments are available and students can obtain Higher National Diploma, HND in English or the BTS in French. They can also acquire a Bachelor Degree after one year of studies, provided they have a diploma.