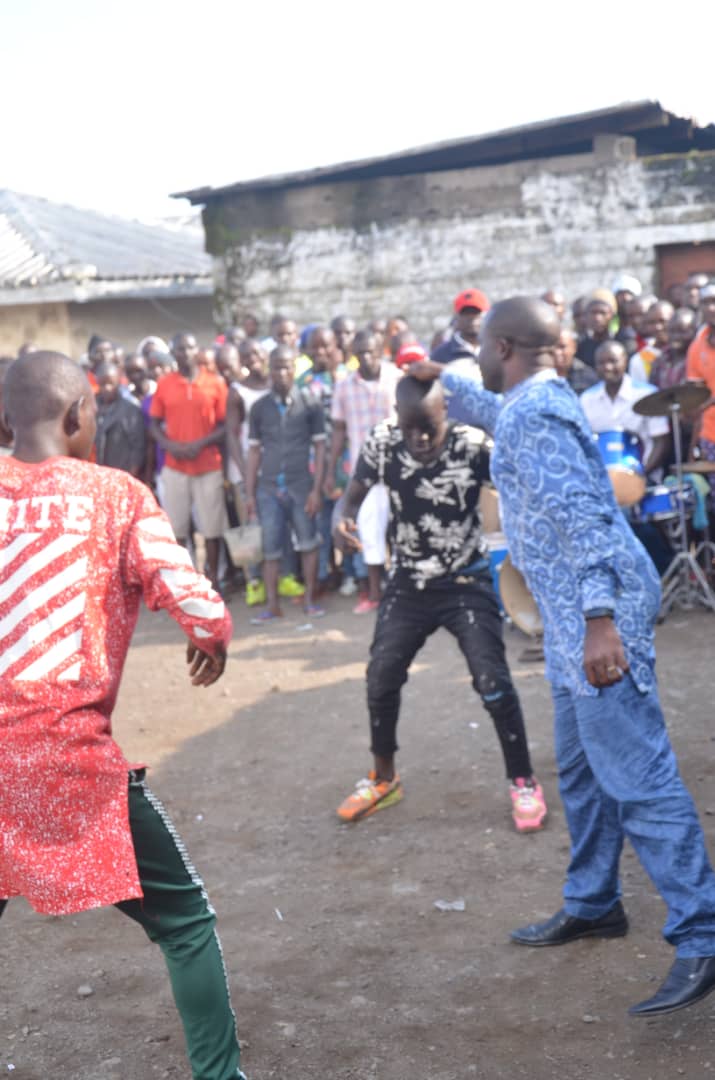 In commemoration of the 70th anniversary of Human Rights Day on 10 December, 2018; HOPE 4 All Foundation, Cameroon a Non Governmental Organization,NGO, based in Buea, has initiated a one month gender-sensitivity, psychosocial rehabilitative events at the Buea Central Prison.
The kick-off was made Saturday November 3, 2018 by the Founder and President, Jin Ezekiel Ndi and will run till 10th of December 2018.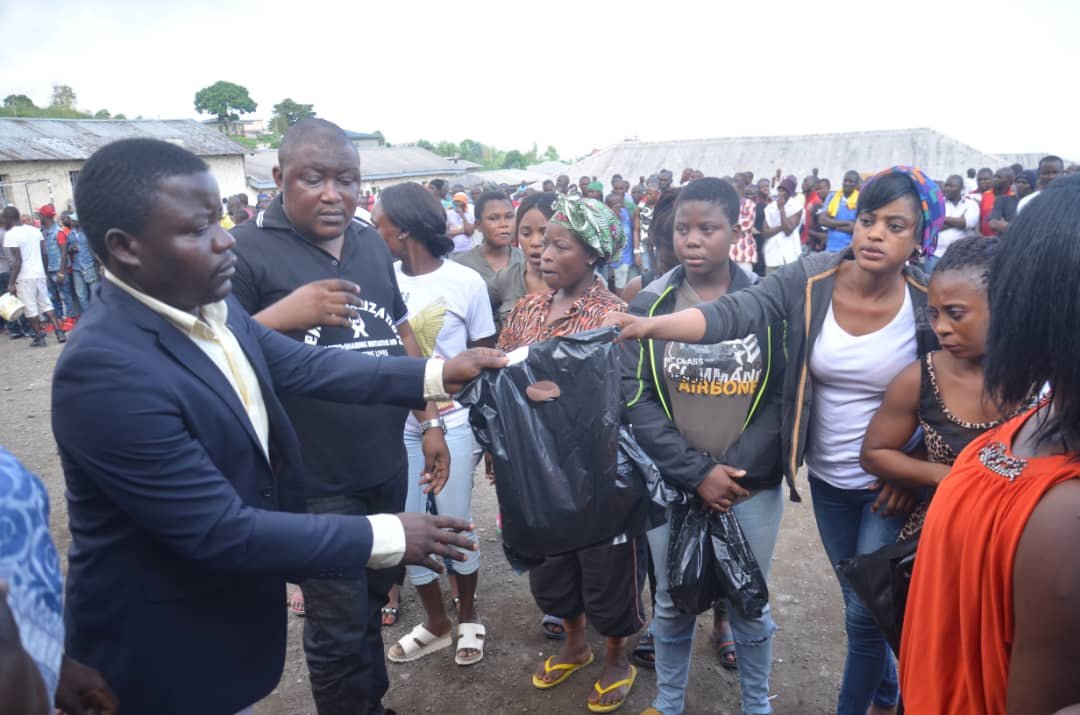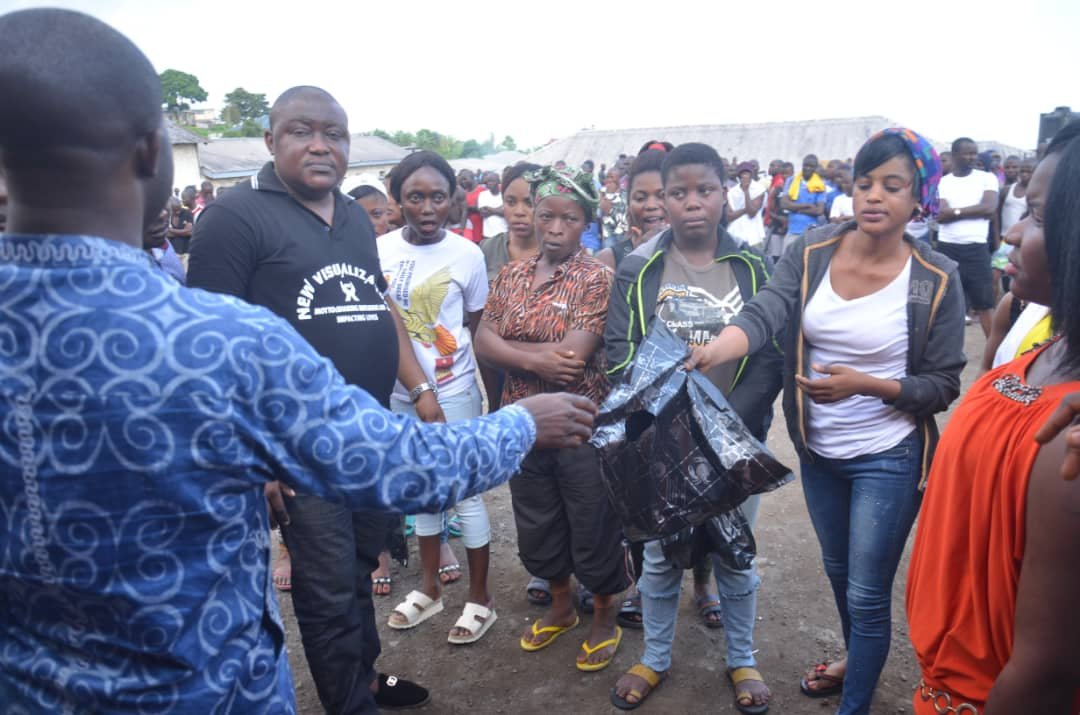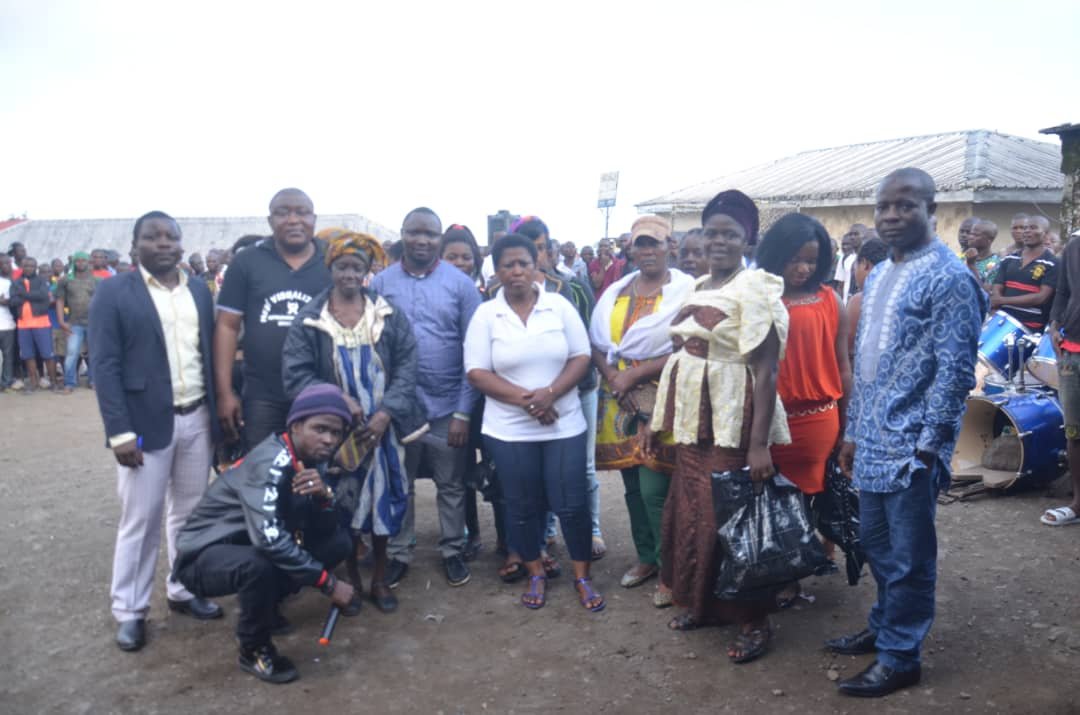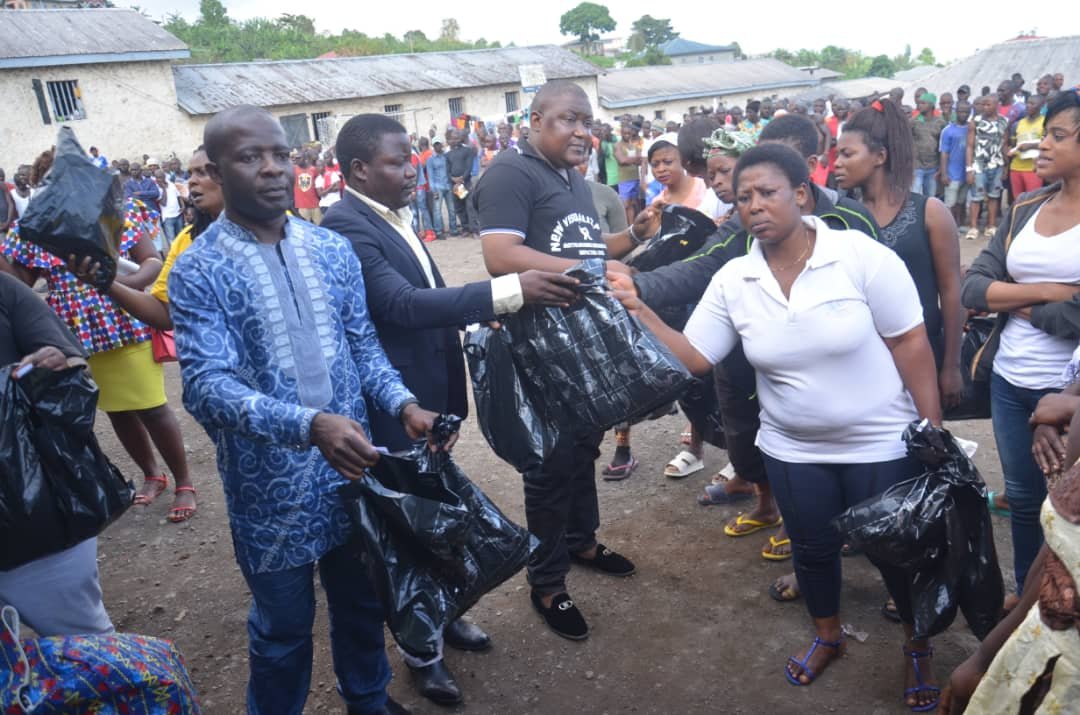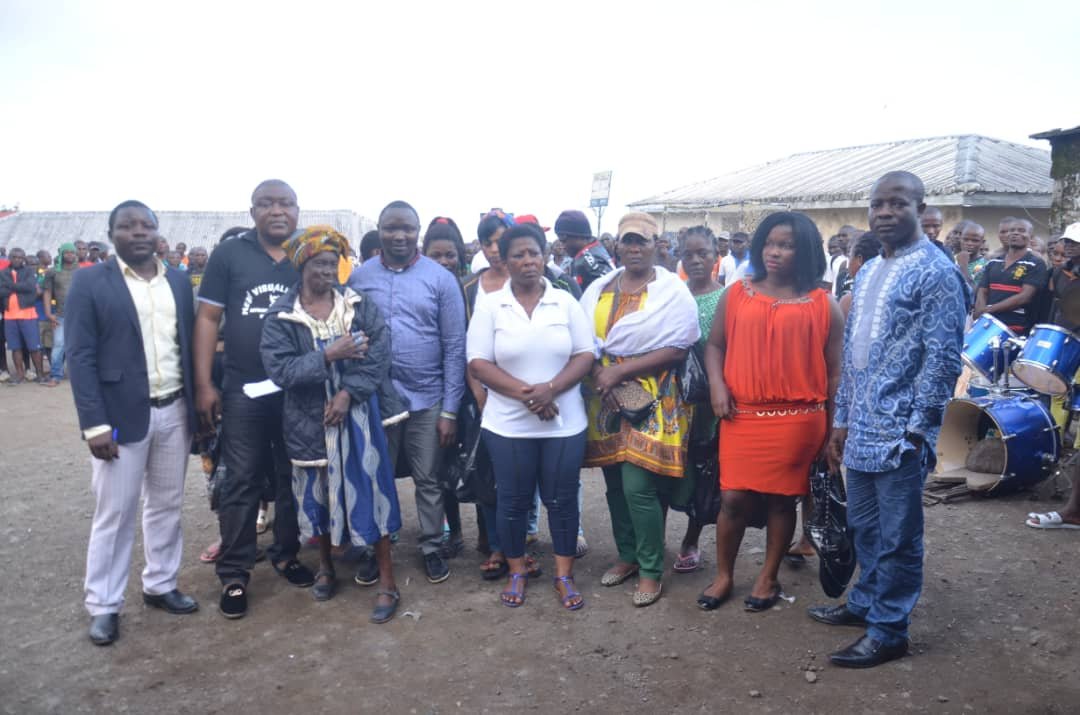 President, Jin Ezekiel Ndi, extreme right, with collaborators at the Buea Central Prison.
During this period, the BIG will supply, protect and grow the human aspect of detainees. Even as the program aims to improve on the health, psychology and social needs of detainees, keen interest is placed on the special need of girls and women in detention.
In consonant with the commemoration of the 2018 Human Rights Day, HOPE 4 All Foundation supports and advocates for the elimination of gender inequality through gender focus programs promoting gender right protection, equality, peace and social justice and human dignity in recognition to the fact that, to achieve sustainable development it is imperative to make maximum utilization of human resources taking into consideration the needs, opportunities, experiences and contribution of women in all strata of the society.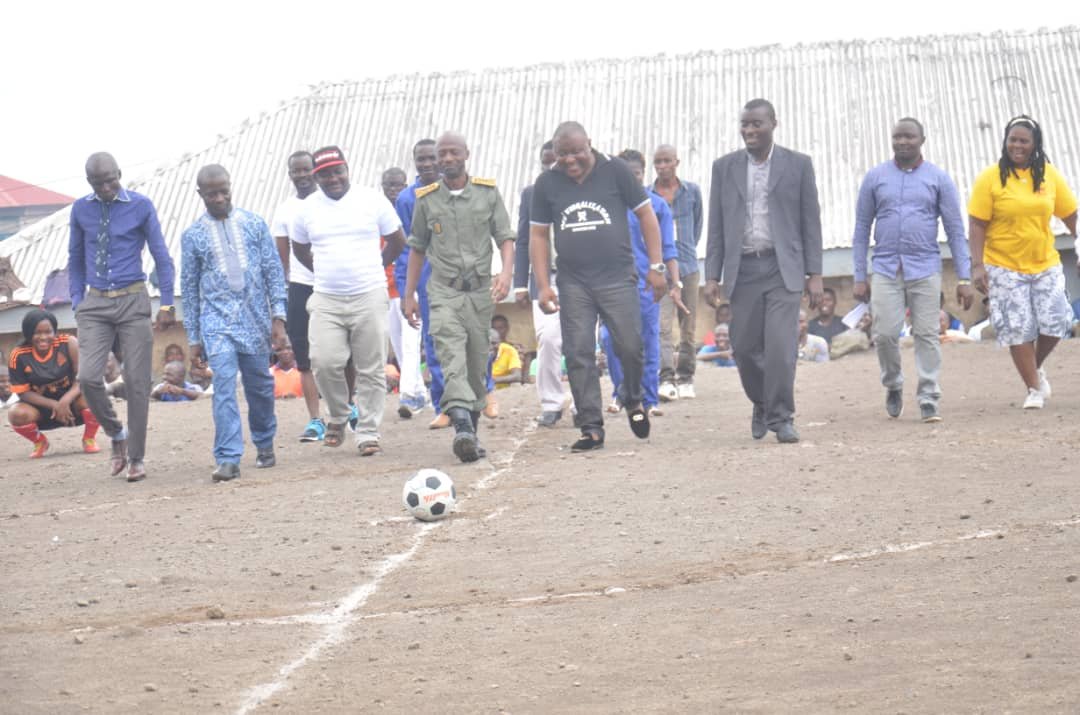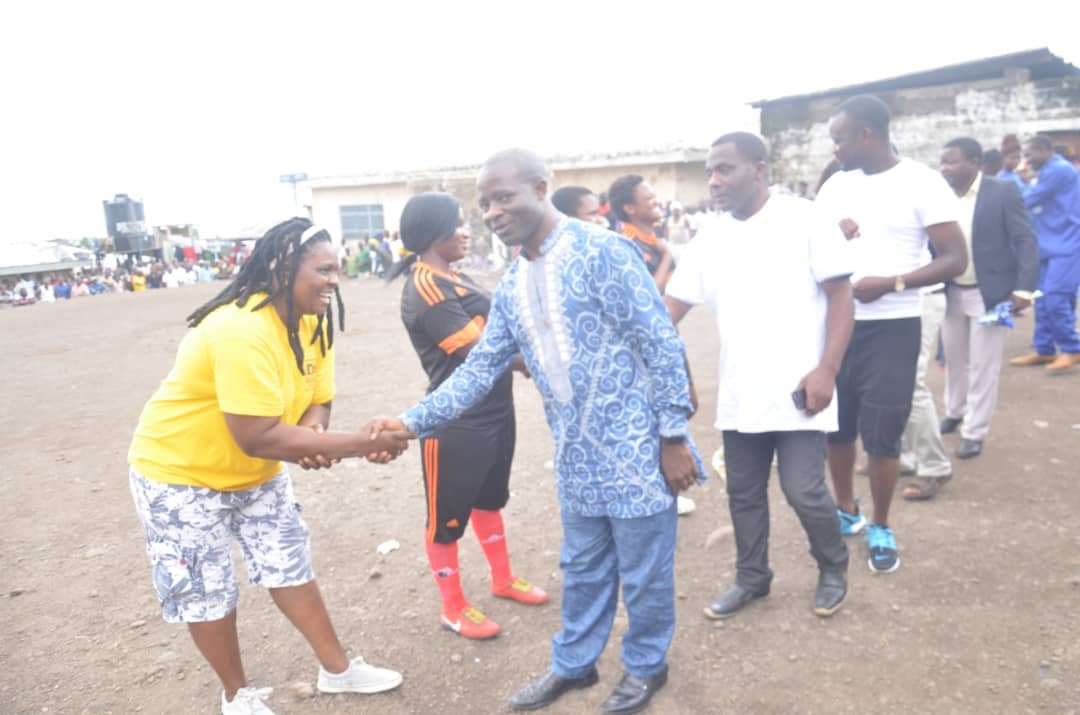 "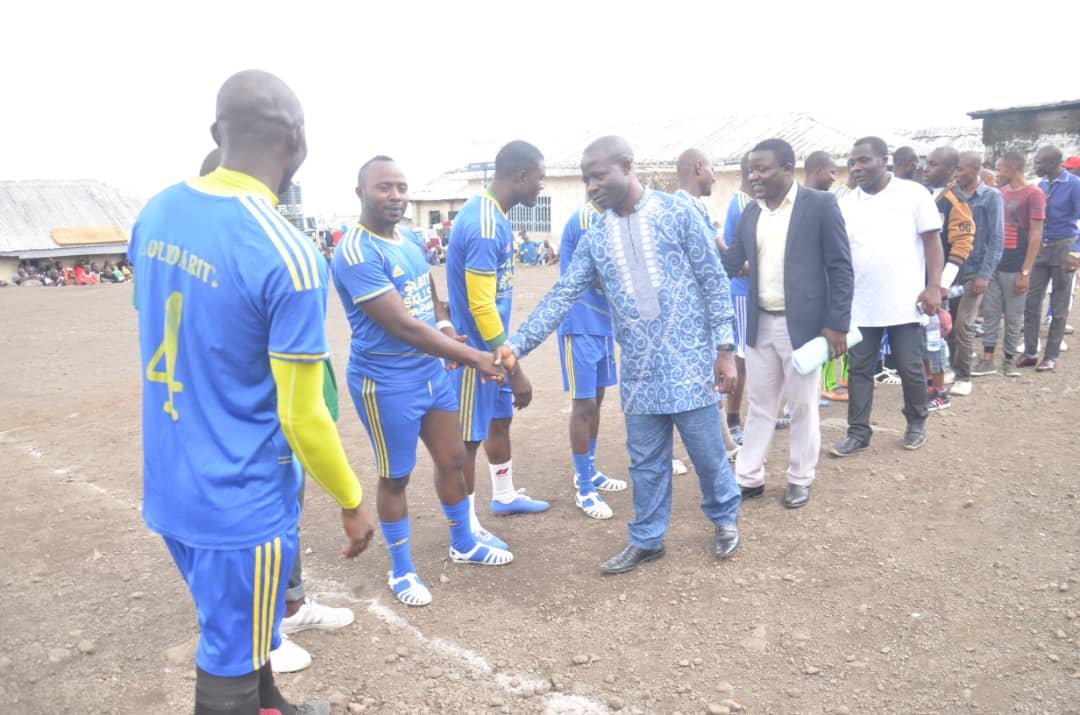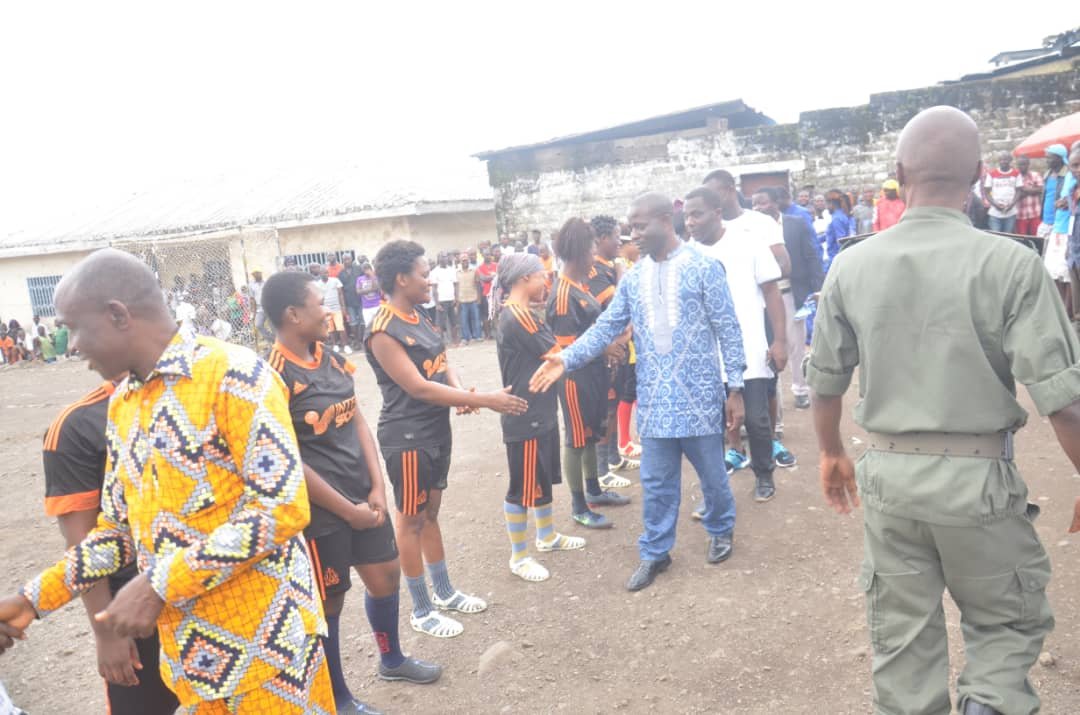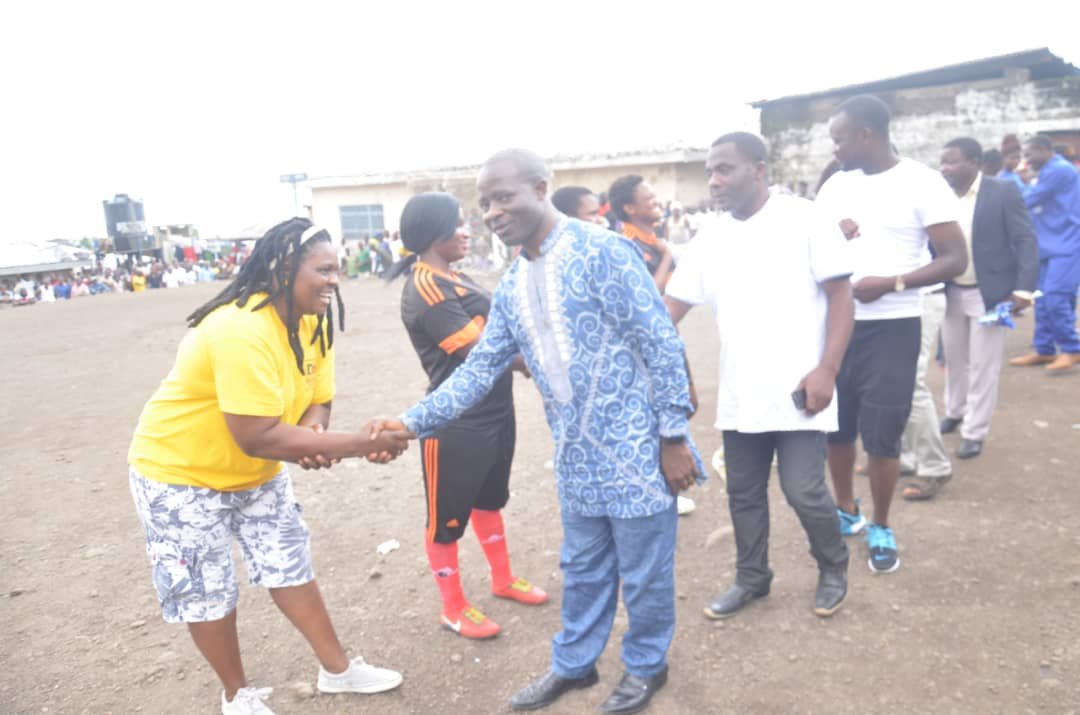 Warm up for football matches
This particular program seeks to awaken in the people in general the desire for them to stand up for their rights and those of others because unless these rights have meaning everywhere, they have little meaning anywhere." The president told CNA.
The program will also explore among others;
 Physical and mental health of detainees
 Anger management, negotiation and conflict management.
 Sexual and Reproductive health ( SRH)
 Substance abuse
 HIV/AIDS awareness and high risk sexual behavior.
 Medical examination and treatment for various skin infections.
 Gender-sensitive WASH education
 Football Tournament for both Men and Women (Finals on the 10th December).
Day one was graced with word if prayer by a clergyman followed by football matches for male and female detainees of the Buea central prison.
Various dance groups, animation from the orchestral of Buea central prison and provision of basic needs to female detainees.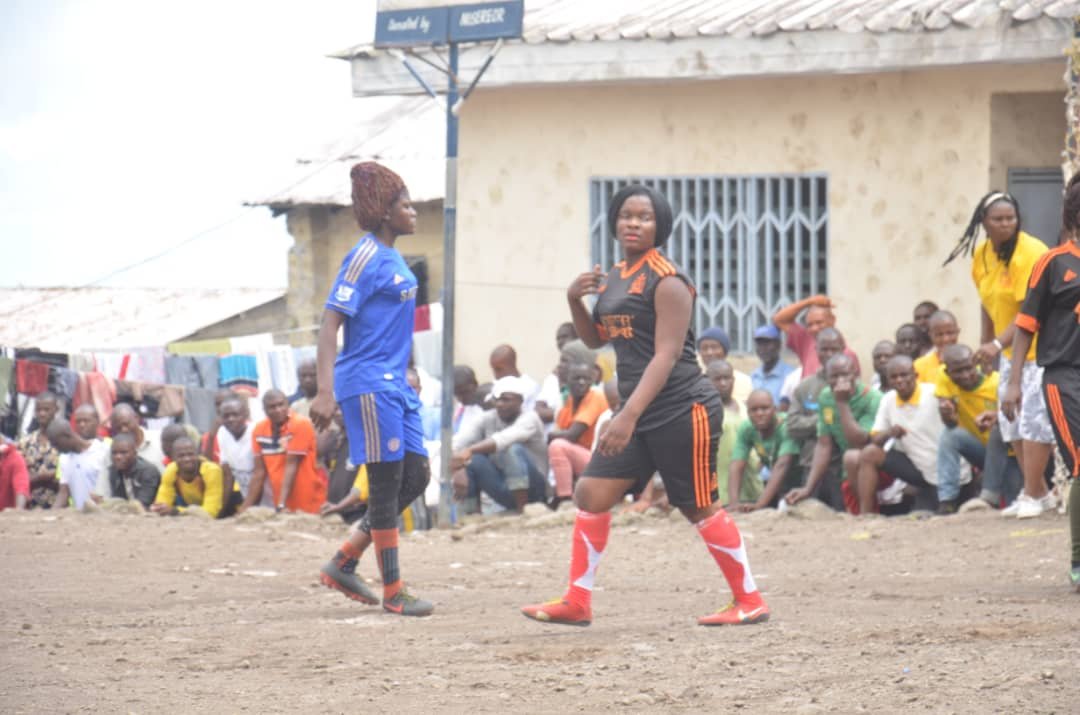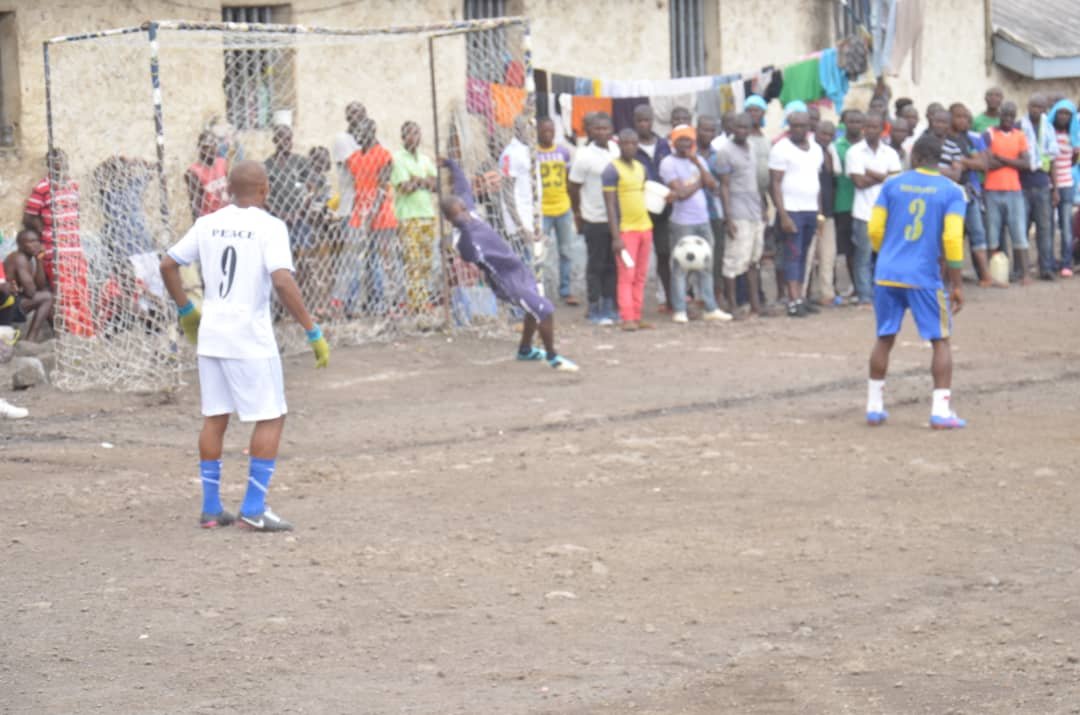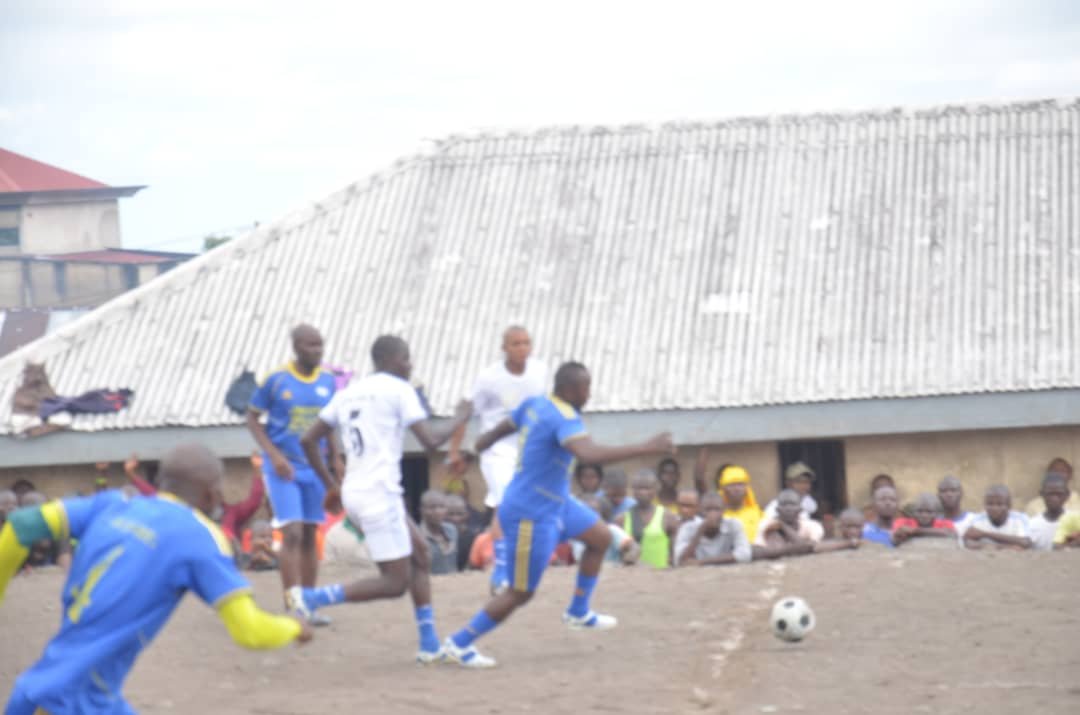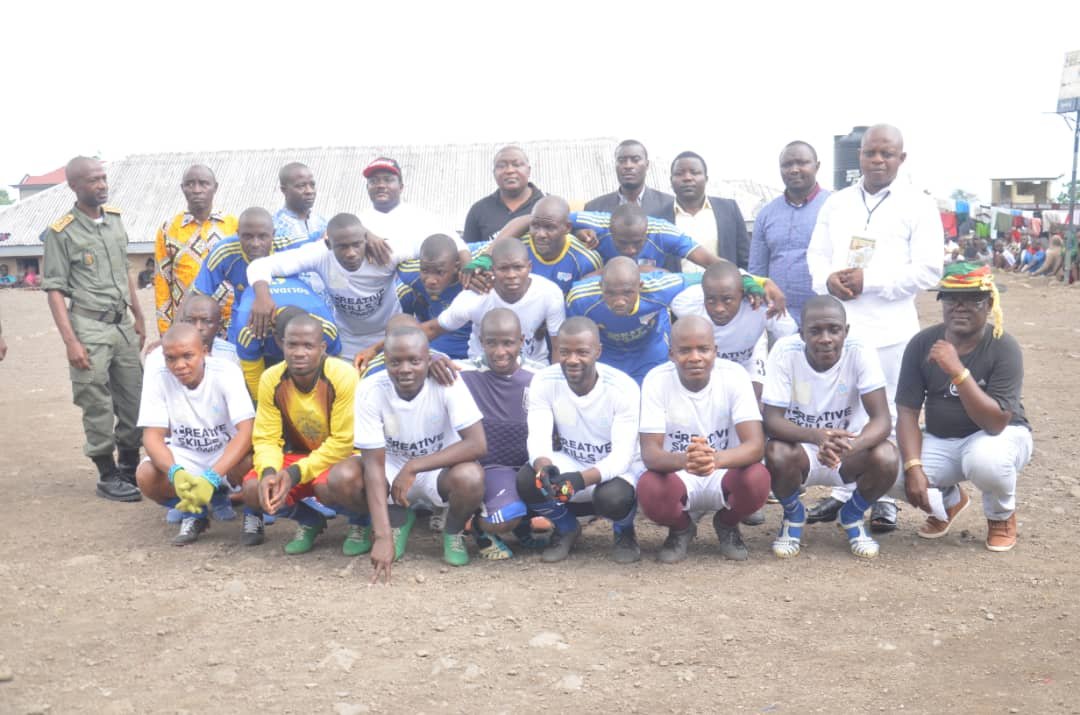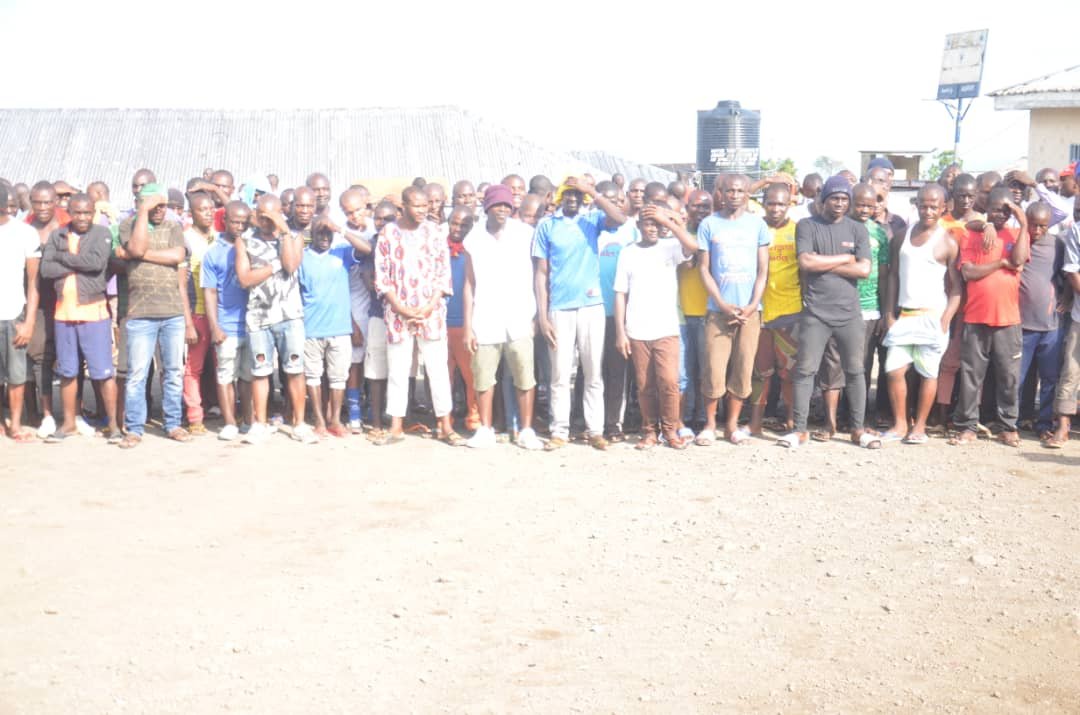 Football encounters
Jin Ezekiel Ndi in an interview said, "Other activities such as HIV/AIDS screening and medical examination and treatment for various skin infections will commence on Tuesday by our medical team put in place. Meanwhile the sporting activities will continue daily under the coordination of Buea Central Prison Football committee (BUCEFOOT) and finals will be on the 10th of December 2018."