Front page
Society
Enrollment Kicks Off At School of Entrepreneurship and Enterprise Creation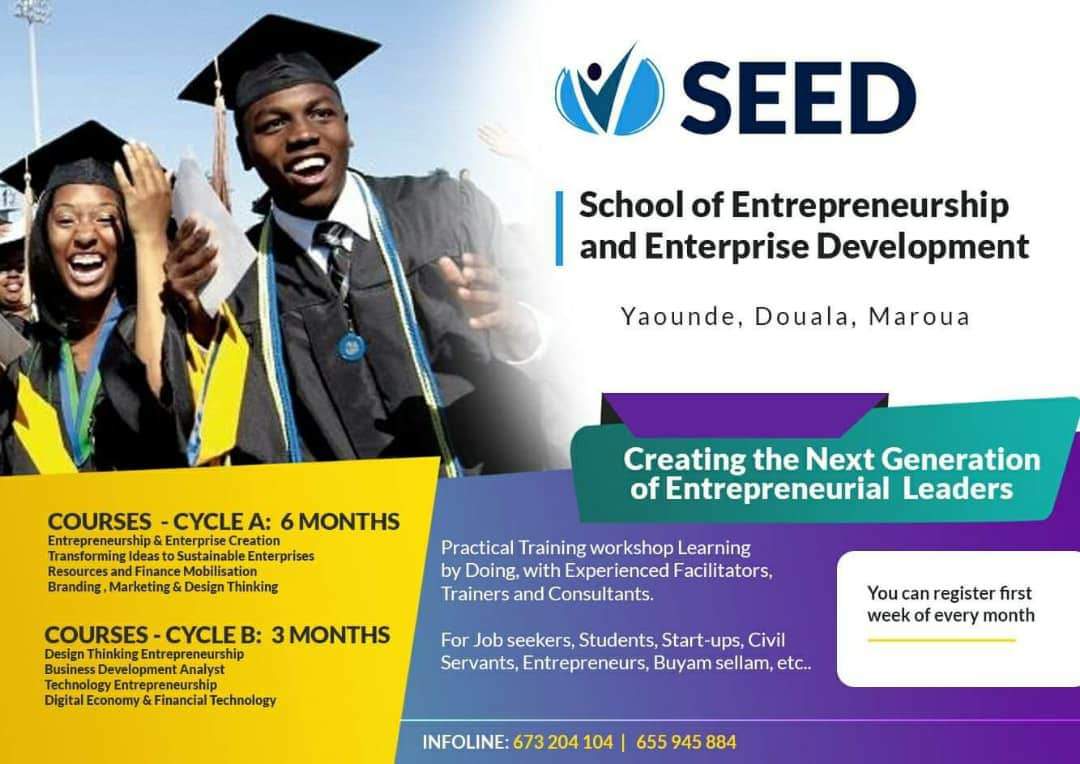 The first of its kind in Cameroon, is opened for everyone with main objective, to produce a new generation (breed) of young business women and men who are not only entrepreneurs but global citizens in equitable quality education, skilled in intercultural dialogue, innovative in knowledge sharing and above all entrepreneurial competences.
The courses we offer will help to establish a deeper understanding of the concepts of youth employment and sustainable development and also the importance of building in the youths entrepreneurial abilities for the enhancement of self-reliant and soft skills to gain descent jobs and most importantly to become job creators with respect to the local realities.
We offer two separate courses;
CYCLE A for those with Business Ideas, Startups and Small and Medium Sized Business Owners, civil servants, bayam sellam job seekers, and most importantly graduates and University students.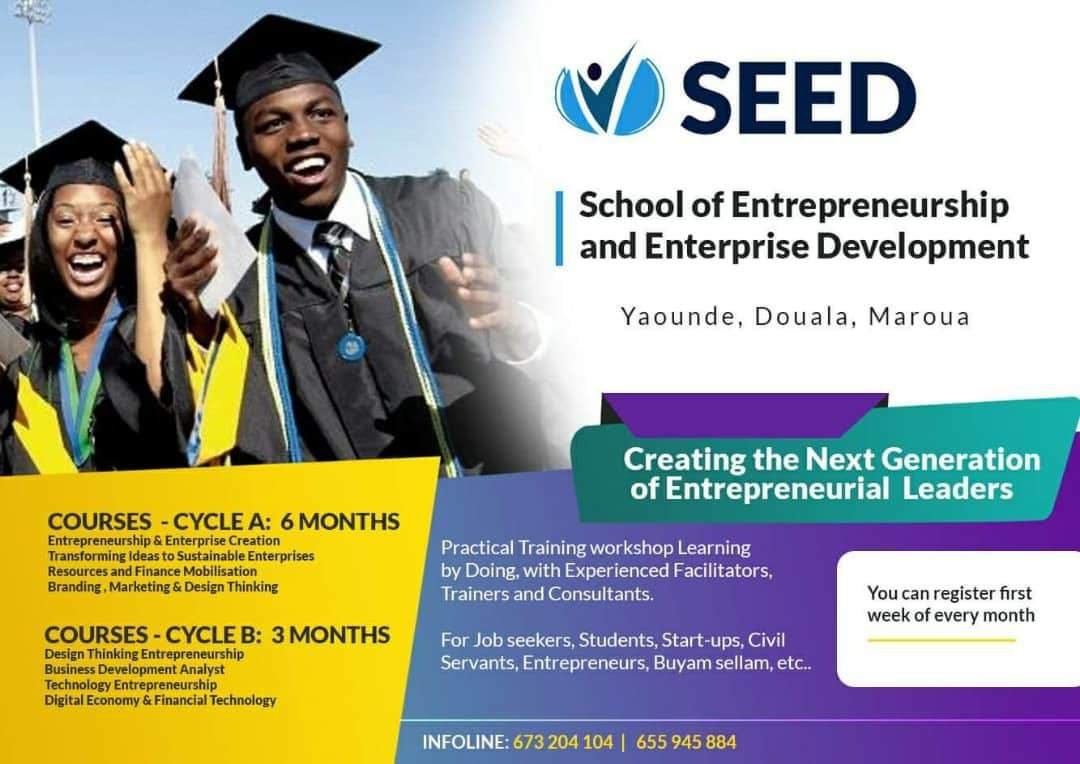 CYCLE B for Entrepreneurs and Business Owners, Business Analyst, Consultants and Trainers.
The first batch will commence this November 2018 and will witnessed and official graduation ceremony in the presence of love ones, diplomatic missions, business executives amongst others.
We offer scholarship for the first 50 registered. For more information contact the numbers below, 673 204 104 655 945 884 email seedcameroon@gmail.com