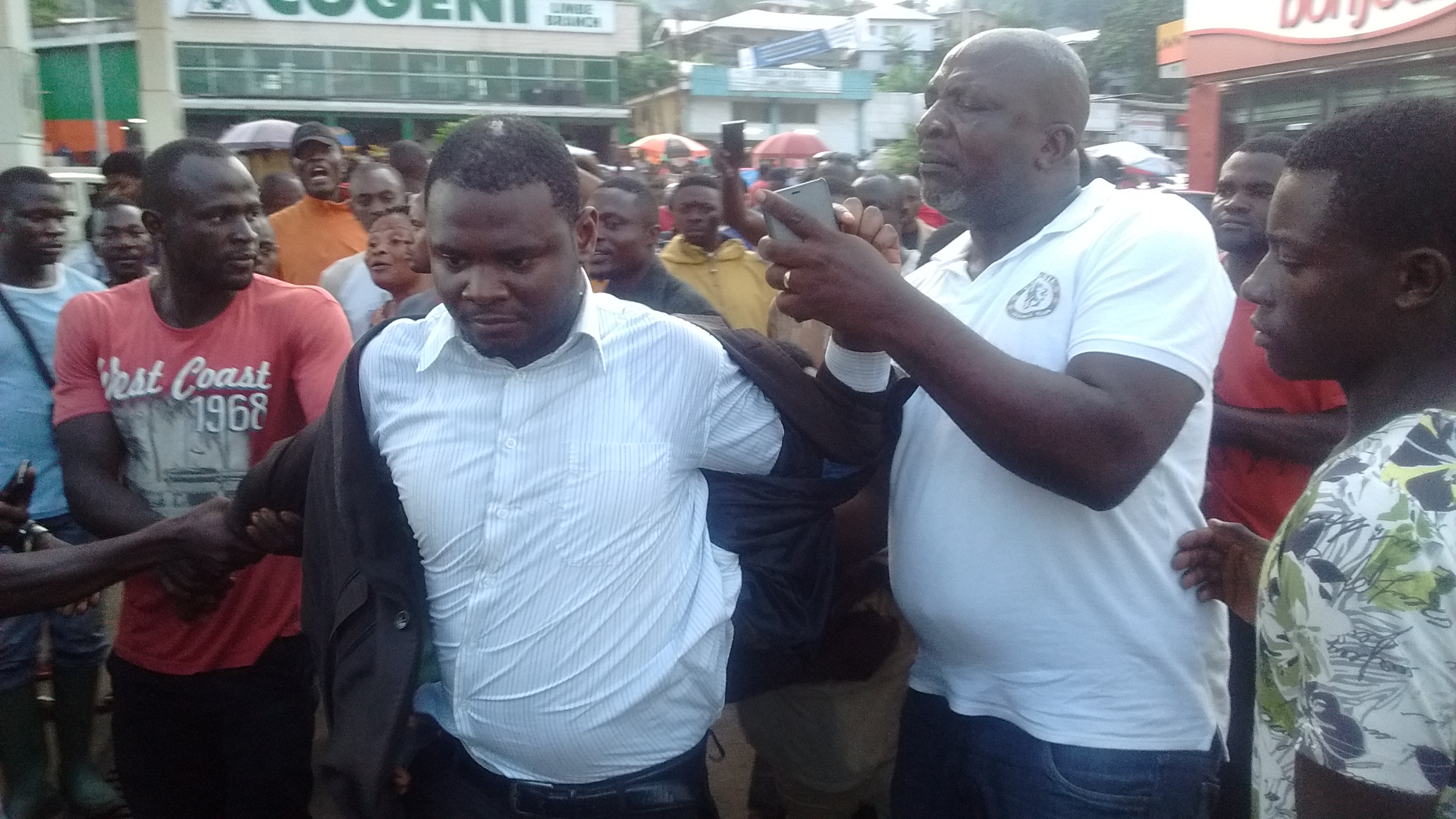 By Simon Kalla
Limbe, Cameroon-June 28,2017- 9: 35 pm local Time(Cameroon News Agency) Customers of  Societe Co-operative D'Epargne Et De Credit Du Development  Camerounais , S.C.D.C, South West Region have held the  Regional Manager hostage for hours after plans to empty the safe of the micro-finance institution were made public by the Limbe branch Manager.
News allegedly released by the Limbe branch Manager to customers indicated that the regional Manager, Agbor Philip had planned to empty the safe of the institution by giving orders for the branch Manager to do so.
The manager wasted no in informing all the account holders, who appeared at the scene and held the regional Manager hostage.
Mr Agbor was only rescued by the timely intervention of security forces that appeared at the scene and ferried him to the Limbe police station.
The customers of the micro-finance house are however demanding management to allow them withdraw all their money from their accounts.
The Manager has not reacted to these allegations.
CNA is well informed that this is not the first time that most financial Institutions are going bankruptcy. A case in point was that of First Investment For Financial Assistance, FIFFA, which was recently shut down with all savings of clients gone.