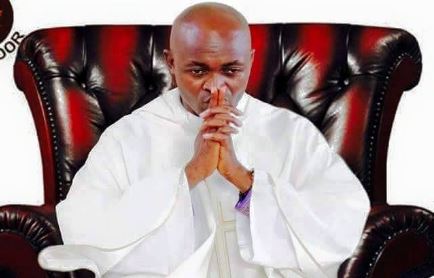 BUEA,Cameroon-Friday July 20, 2018-6:24 PM local Time(Cameroon News Agency) The people of  Buea have been thrown into grieve and bewilderment following the  sudden and shocking death of the former Catholic Education Secretary, Parish Priest of the Catholic Church in Bomaka, Buea, Rev Fr Alexander Nougi Sob.
Cameroon News Agency's correspondent in Buea has gathered that he was shot along the Buea-Muyuka highway while in the vehicle. Further information gathered revealed that there was a crossfire between the Military and armed men when bullets got the Rev Father.
CNA also learnt, that they stayed for about three hours in the car because they could not move from where they were, "And he was bleeding," the source added.
A PhD student at the Faculty of Education, department of Educational Administration University of Buea, who is mate to late Priest told CNA correspondent that he was till in shock after witnessing the scene , seeing Father Sob dying slowly. Contacted later , he simply said, he is still in shock and cannot talk about the incident.
An eye witness present at Bomaka Parish told CNA that "I saw wonders, Christians were busy crying outside while others were inside the church praying not knowing that the father was dead just for them to came out and were asking what the problem was, you can continue the story…"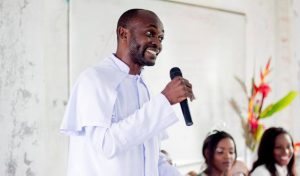 Rev Father Alexander Nougi Sob was already collecting data for his project after completion of  theory. He was best Masters student in Faculty of Education in 2013. The soft spoken and gentle Rev Fr Sob was also a refined communicator.
The Catholic Church is yet to make an official statement.
Social Media Recations