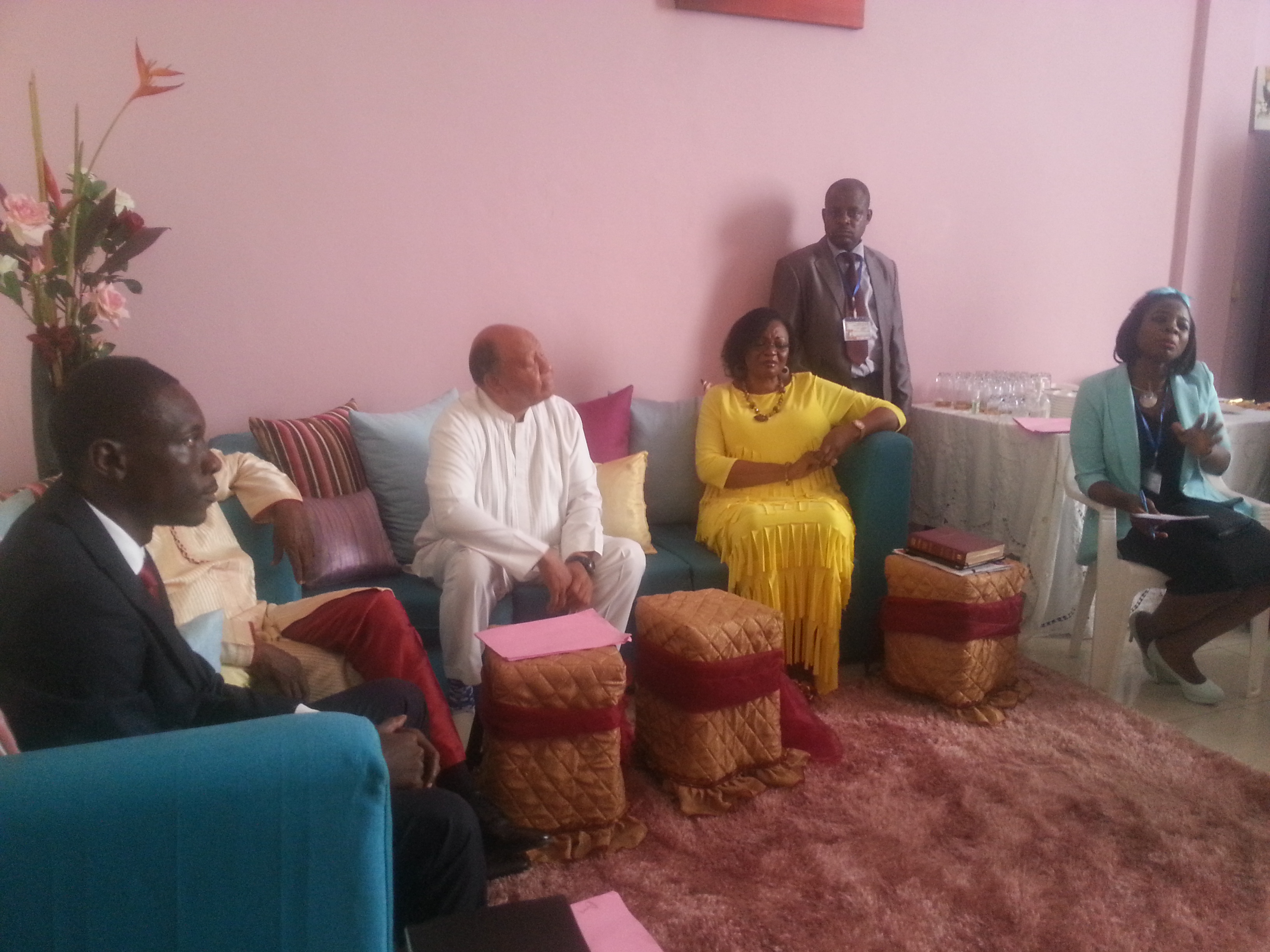 Douala, Cameroon-Tuesday August 22, 2017-9:20 PM Local Time (Cameroon News Agency) Bishop Kirby Clements has called on Cameroonian rappers to also pay attention to preaching the Good News through rapping. The visiting Bishop from the United States at the Faith Bible Church in Cameroon said 21st Century rappers are creative and should use their creativity to fish for men.
The visiting Bishop made the statement in Douala Saturday August 19, 2017 in the wake of an international convention organized by Faith Bible Church in Cameroon.
In a meeting with the Press, he said Rap is just like a work or Arts, Film, Music etc concluding that preaching can be done in many ways and that today's youths should see rap as the next means of evangelization.
The 2017 Convention focused on using rap as tool of evangelism that is for transformation, reinsertion and regeneration through the Gospel.
The different pastors present including the host Rev Dorothy Njafuh, President of the Board of Directors of Faith Bible Church, said the youths have a place in the society and can take the opportunity to change the world. According to her, it is time for the youths to take their destinies by singing to God because Jesus is also interested in people who are in the rap world.
The rap project is part of communication platform adopted by the Church to be used as a tool for evangelism and preaching which Faith Bible Church is pioneer in Cameroon.
The church presented a young pastor who was once a street child but finally embraced God when his rapping skills were orientated towards the gospel.