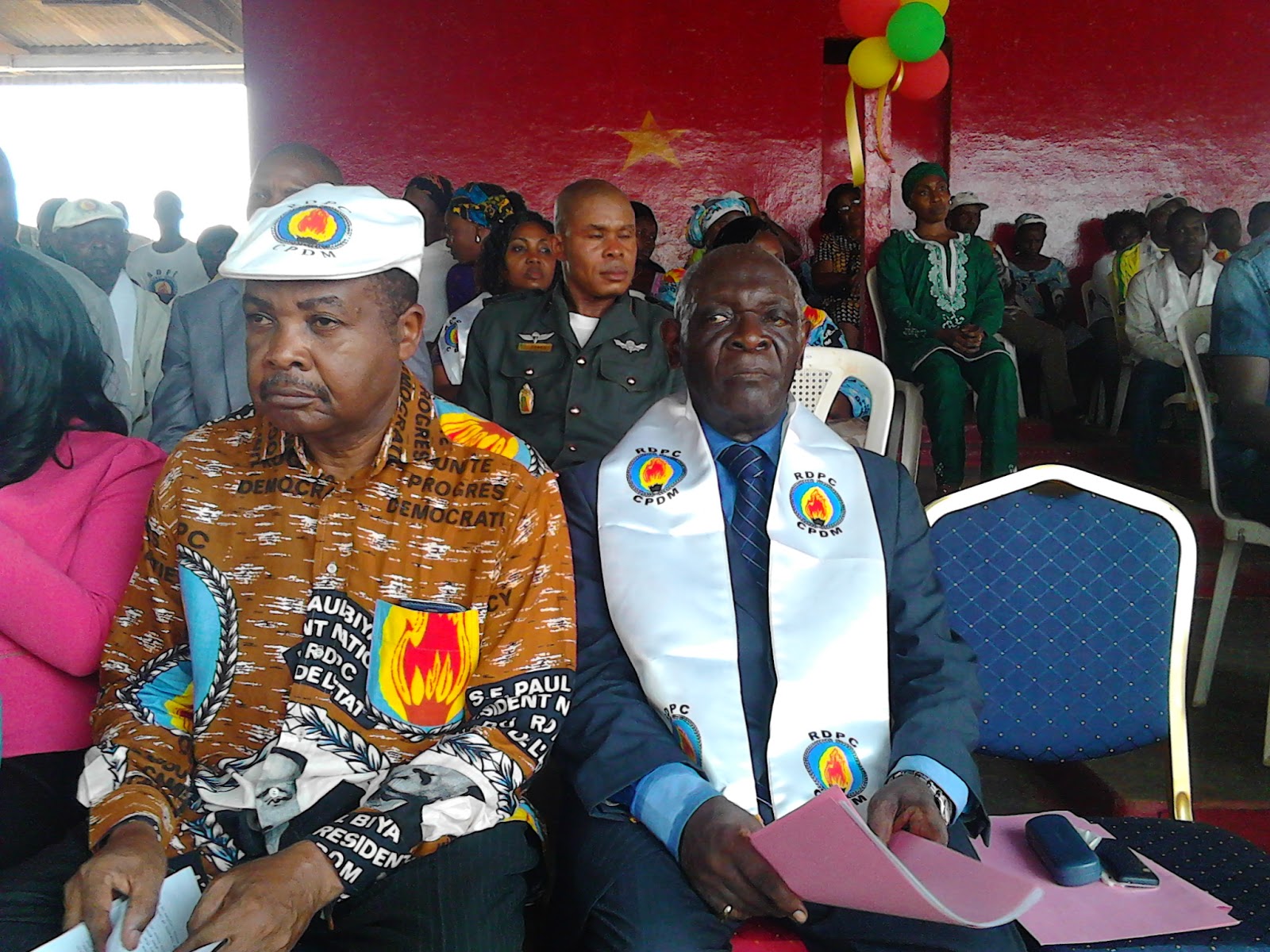 By Njingang Godwin
Kumba, Cameroon-Monday August 21, 2017-10:18 PM Local Time (Cameroon News Agency) poorly organized CPDM joint section conference has ended in kumba with the CPDM barons resolving a back to school agenda Saturday August 19, 2017. The conference characterized by in house fighting against each other in a war of words was aimed at bringing the grassroots militant together and sensitized them on the need for their children to go back to school.
Going by the organizer of the conference who doubles as permanent president of the divisional coordination of the CPDM party, Justice Benjamin Itoe Mutanga, the grievances raised by the lawyers and teachers have been heard by the President of the Republic and that he, Biya, has taken all necessary measures to solve all their grievances.
He said the strike action has now been infiltrated by those who don't have the interest of the children of Anglophone Cameroon and their future. Justice Itoe called on all the militants in the conference in all five section of the party in meme to take the commitments and send their children to school as a sign of gratitude to all the good things the head of State Paul Biya has been doing for the people of the division. Speakers after speakers all took out time to shower the Head of State with praises of how well he has handled the current crisis in the region and urged their various militants to be committed to the values and teaching of the party.
To Njika Joseph charge de mission in meme and director of primary and nursery schools in the Ministry of Basic Education, all the problems raised by the teachers have been addressed but for the ones that have nothing g to do with politics.
Barrister Andy Tabi Abang who doubles as Section Secretary for Meme IB said the Head of State has answered all their worries raised and they are only waiting now for the unconditional released of their colleagues for lawyers to return to the court room. Veteran teachers like Chief Akama Elango and Chief Ndome Mukwelle said there was need for the convening of a forum where parents and teachers will seat and decide on the fate of pupils and students.