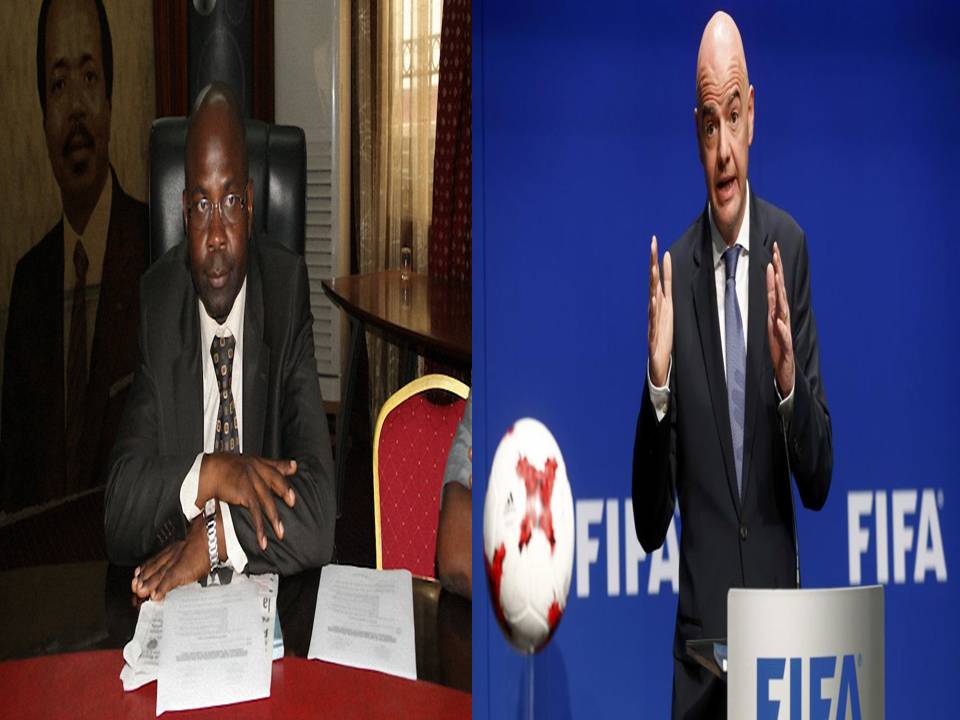 Douala, Cameroon-Wednesday August 23, 2017-7:30 PM Local Time (Cameroon News Agency) The Bureau of the FIFA Council has today, 23 August 2017, decided to appoint a normalization committee for the Cameroonian Football Association (FECAFOOT) in accordance with art. 14 par. 1a) and art. 8 par. 2 of the FIFA Statutes. 
This decision comes in connection with the confirmation by the Court of Arbitration for Sport (CAS) of the decision of the "Chambre de Conciliation et d'Arbitrage du Comité Olympique et Sportif du Cameroun" (CCA/CNOSC) to annul the electoral process leading to the election of the current FECAFOOT executive committee in 2015 and following recent failed attempts by FIFA to reconcile the football stakeholders in Cameroon and overcome the current impasse.
The committee's mandate will include the following tasks:
To run the daily affairs of FECAFOOT;
To draft new statutes in consultation with all stakeholders and in compliance with FIFA's Statutes and standards as well as mandatory national law;
To review the statutes of the regional and departmental leagues and ensure their alignment with the FECAFOOT statutes;
To identify the delegates of the FECAFOOT general assembly and of the regional and departmental leagues;
To organize and conduct elections of a new FECAFOOT executive committee.
The normalization committee will be composed of an adequate number of members to be identified by a joint FIFA and CAF mission scheduled to take place very shortly. The committee will act as an electoral committee and none of its members will be eligible for any of the open positions in the elections. The specified period of time during which the normalization committee shall perform its functions shall expire no later than 28 February 2018.
This means that Tombi Aroko SIDIKI and his executive members will leave the Federation and give way for the members of the normalization committee. Tombi Aroko's election in 2015 has been strongly opposed by firebrand Abdouraman Baba Hamadou who held that the election of the former was null and void arguing that after the arrested of Iya Mohamed in 2013, the Executives of 2009 were supposed to step in as new administrators.
Cameroons Minister for sports and Physical Education, Bidoung Mkpatt had in a communiqué dismissed ruling by the Chamber of Conciliation and Arbitration which invalidated the election of Mr Tombi in 2015. But Abdouraman later petition the Court of Arbitration for Sports, CAS which confirmed the ruling of the Cameroon Chamber.
Tombi's stay at the helm of FECAFOOT was therefore at the mercy of the government. FIFA had warned it would create a normalization committee is the actors do not come to a compromise.
This will be the second normalization committee to be created after that of 2014. The first one was headed by Joseph Owona.
Source : FIFA. com With Additional Reports.