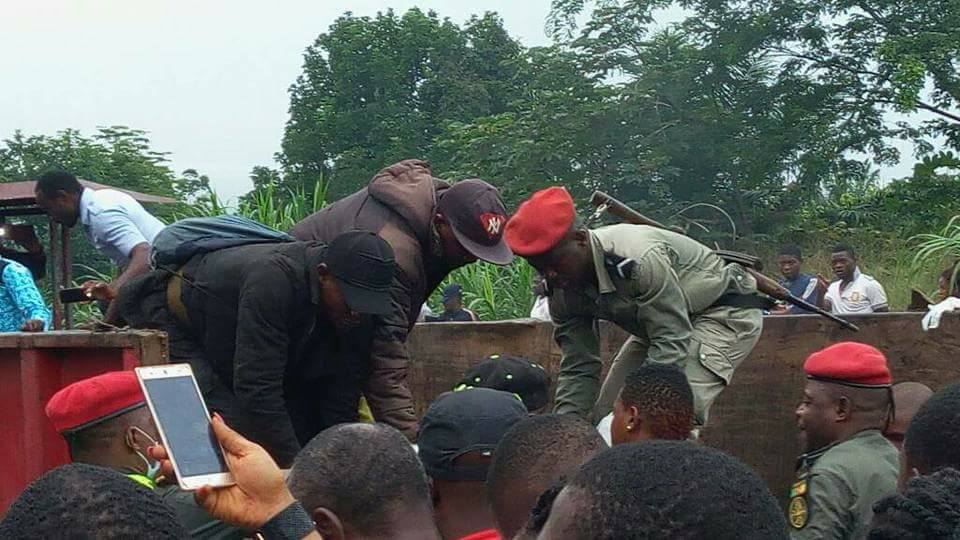 Buea, Cameroon-Thursday August 24, 2017- 9:30 PM Local Time (Cameroon News Agency) A joint Ecumenical Service has been programmed for September 1, 2017 at mile 29, a locality along the Buea-Muyuka highway in the South West region where numerous accidents have  occurred.
The information is contained in a release jointly signed by the Mayor of Buea, Ekema Patrick Esunge, Mayor of Muyuka, Nkeng Michael, President of Fako Chiefs Conference including those of Buea and Muyuka.
The entire population of Fako division has been enjoined to take part in the Ecumenical Services on Friday September 1, 2017 by 9 am, to pray and cleanse the area at mile 29 where road accidents have been rampant in recent times.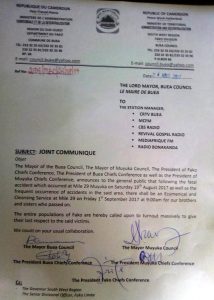 Joint Release
The event is in relation to the fatal road accident along the highway on Saturday August 19, 2017 which claimed the lives of at least 20 persons, mostly Bakweri youths who were returning from a funeral service.
The accident was described by the Divisional Officer of Muyuka, Tambe Tabot as devastating given that it was the first of its kind in the sub division.
He decried the poor state of the road around mile 29 with only one speed brakes for about 4km stretch.