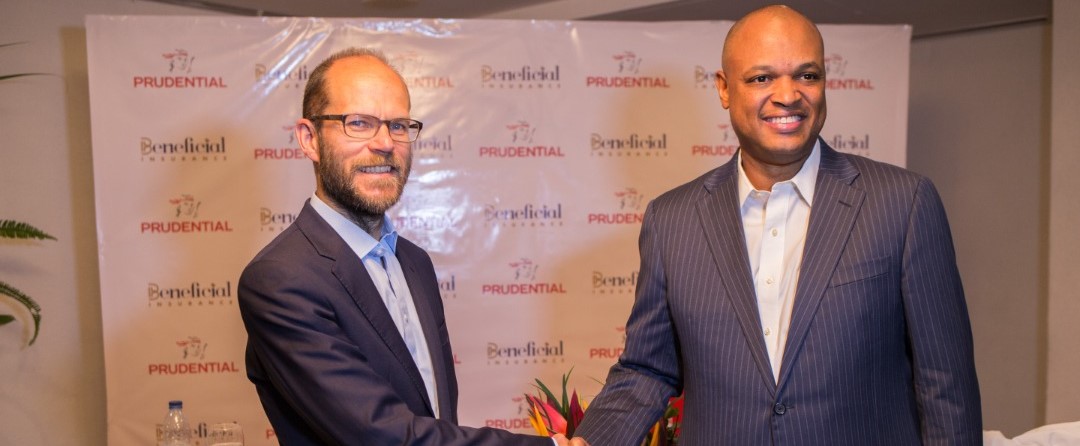 Beneficial Insurance Group and Prudential PLC on July 10, 2019, officially announced the completion of agreements concerning Prudential's acquisition of a majority stake in the Beneficial Group. This was done at a ceremony organized by both parties at the Akwa Place Hotel in Douala.
The Actors
Prudential Plc is a company which since creation in 1848 has provided long term savings and protection products to now 26 million customers in markets on four continents, which enables their valued clientele to look to the future with confidence. It is one of the most trusted and capitalized insurance companies in the world. Since 2014, Prudential had been building a reputable business in Africa, launching 2014 in Kenya and Ghana, Uganda 2015, Zambia 2016 and Nigeria in 2018. The CEO of Prudential Africa (an affiliate of Prudential PLC), Mr. Matt Lilley, said
"Since 2014, Prudential has been successfully building its African business through organic and inorganic growth in markets with exceptional long-term prospects for the products and services we offer to customers".
Beneficial Group on its part which is a product of the American International Group which set its first subsidiary in Africa in 1974 known as American Life Insurance Company, ALICO, and later became Beneficial Life Insurance in 1995 when Allen Roosevelt Brown Senior bought it. The legacy is being continued 45 years by Eddie Ford Brown. Beneficial Insurance has recorded tremendous success in the African market with more than 300.000 customers, 41 branches and over 2000 agents- a reputable company as far as insurance is concerned.
The significance of the merger in concrete terms.
The conclusion of this merger implies that the company now is henceforth known as Prudential Beneficial. This is a partnership that represents a lot for the clients and employees of Beneficial Life Insurance. Clients will have access to the more than 1000 products offered by Prudential which shall be tailored to fit the Cameroonian market and the employees will also have access to more opportunities for training, traveling, learning and sharing from different market's experiences with Prudential. Through their Corporate Social Responsibility, Prudential Beneficial plans to take part in programs that will also improve the conditions of the Cameroonian youths, among other projects.
Through this merger, Prudential Africa now operates in eight markets within Africa with a total population of almost 400 million. Prudential which has had the experience of over 170 years in the business. Mr. Brown said that the choice of Prudential is not by chance but because of the years of experience and expertise the company has accumulated over their 170 years in business, which Beneficial plans to benefit from. He said there is less than 2% penetration in the market in Cameroon, Togo and Cote D'Ivoire. The 98% that do not have access to life insurance is one of the reasons for this merger since new products will be tailored to bring in this percentage of the population. Prudential has done an amazing job with the digitalization of the insurance process in Ghana which ty plan to introduce in Cameroon.
When one considers the fact that Prudential Plc also understands and has more experience as far as bank insurance is concerned, and that fact that client and employee interests have been taken into account in the final conclusions of this merger, it is on a positive note that we watch to see how this is all going to be put into action as time goes on. Congratulations are in order for both parties.