Front page
Politics
Ambazonia Separatist Leaders Give Gov't Ultimatum To Present Detained Prisoners
Threats of an indefinite lockdown and a lockdown on Tuesday, July 30, 2019, have been announced. The different groups fighting for the restoration of the State of former British Southern Cameroons, now prefered as "Ambazonia" have demanded the whereabouts of the prisoners blindfolded and taken from Kondengui prison to unknown destinations, without which the whole of North West and South-West regions will be shut down, press releases read.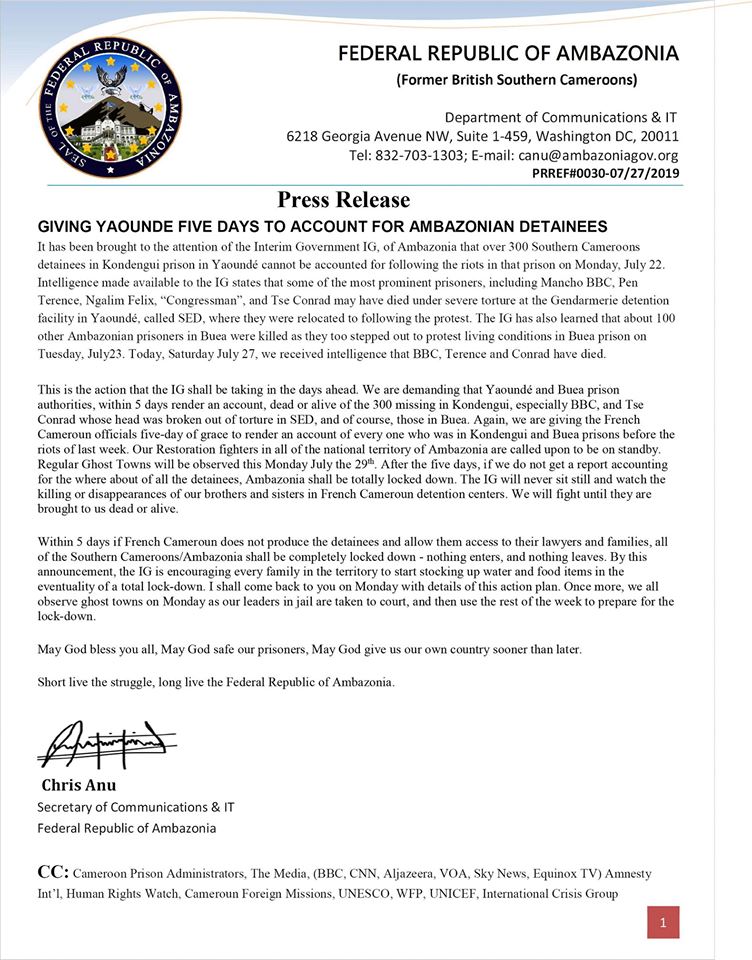 While the Interim Government, faction of Dr Samuel Sako gives the government 5 days to show proof of life or face an indefinite lockdown in the two restive regions, that of Sisiku Ayuktabe in collaboration with Ambazonia Governing Council has said, Tuesday, July 30, 2019, will be a lockdown in the entire regions.
Alarms have been raised on the probable execution of some frontline prisoners who spearheaded a protest last Monday at the maximum-security prison, demanding better conditions.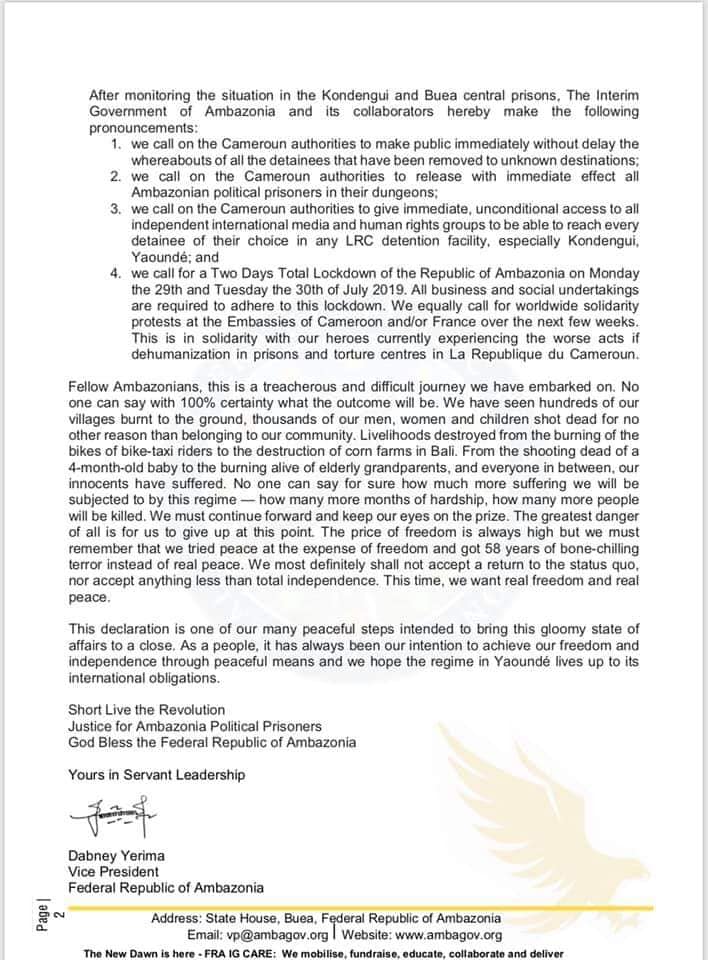 They are said to have been taken to different detention centres in the country's capital but no one has been able to know where exactly.