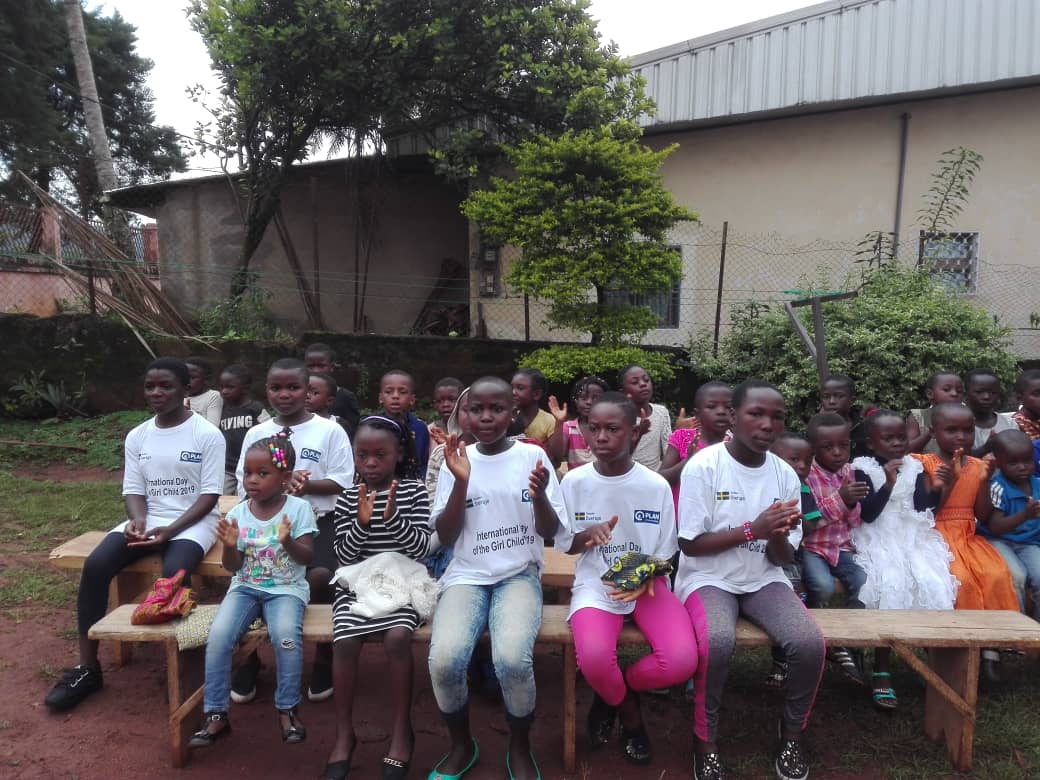 By Simon D
The event which took place at the Plan International Child-Friendly Space Ndamukong Street was one amongst numerous others that took place in the various neighborhoods hosting Child-Friendly Spaces in Bamenda in observance of the International Day of the Girl Child that took place on October 11, 2019.
The event was characterized by the presentation of short plays, poems, and speeches from kids, all portraying the societal difficulties faced by children especially the girl child among others. They all advocated for the girl child's right to education, freedom of expression, freedom to choose while frowning against abuses on the girl child such as early marriages, teenage pregnancy, and rape cases.
Earlier on Saturday, October 12, there was a symbolic event at the Bamenda Regional Hospital where a young girl "Took over" as the District Medical Officer for the day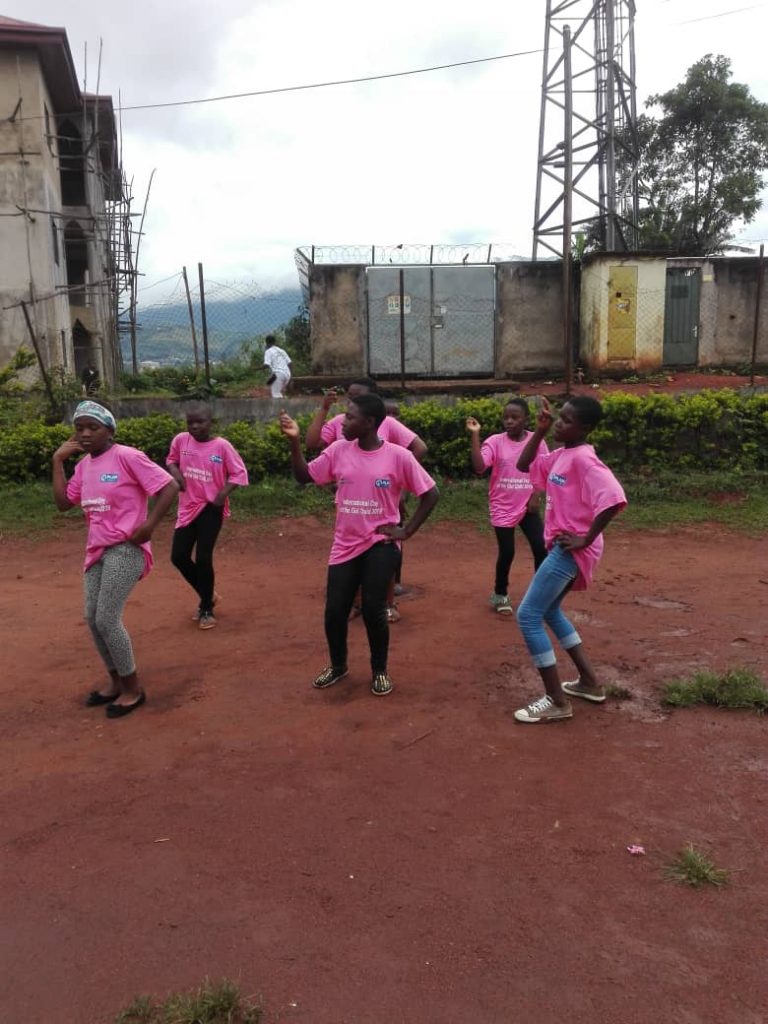 As explained by one of the organizers of the event, Child-Friendly Spaces are areas where children gather to play and receive psycho-social support from Plan International.
More than 60 of such spaces have been created in various communities in the North-West and South-West Regions. Community members who form a committee are also trained and empowered on child protection and safety so as to ensure that values that promote and protect the rights of children are instilled in the community.
About Plan International?
Plan International is a humanitarian N.G.O that was founded in 1937 in Spain during the Spanish civil war by a British Journalist John Langdon-Davis and aid worker Eric Muggeridge. The aim was to help children whose lives were disrupted by the civil war.
Later on, it worked on the advocacy of the children's rights during World War Two expanded to include displaced children throughout Europe. Then over the years, Plan International's focus shifted from wartime relief to long-term community development. However, the rights and well-being of children remained at the center of its concerns.
Today, Plan International is one of the largest international child-centered development organizations in the world operating in more than 70 countries.
Plan Internation started operating in Cameroon in 1996. Since then it has worked with over 1,200 communities in the North-West, Far-North, North, Adamawa, Centre, East and Litoral Regions in the domains of child's education, child's health and sanitation, community water provision and many other issues that has to do with the well-being of the child.