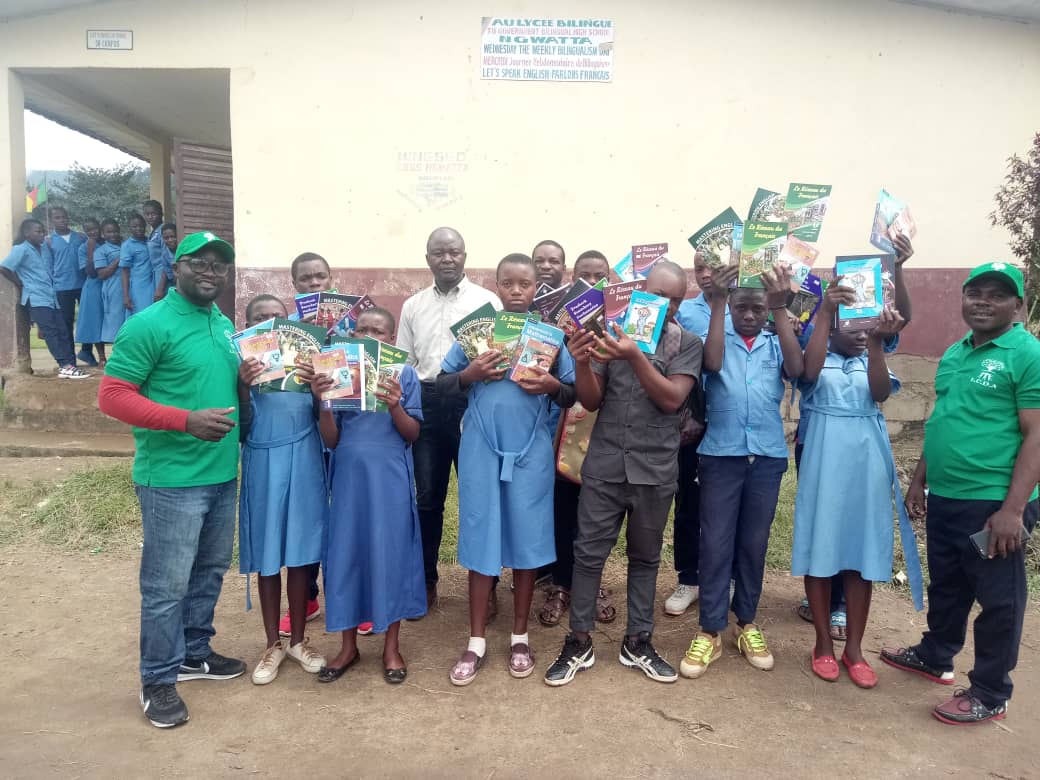 The Local Community Development Association, LCDA, has put smiles on the faces of some 30 kids, pupils and students, all Internally Displaced Persons, in four schools in Santchou, West Region, by donating, some school items for the smooth take-off of the 2019-2020 school year.
These materials, comprising Mathematics, English, French, literature in English textbooks and school bags were made available by , LCDA, to enhance the learning conditions of these beneficiaries who doubled as Internally Displaced Persons (IDPs) fleeing the ongoing crisis in the Southern Cameroons.
During the donation ceremony, Mr. Assoumoun Silvian, the Principal of Government Bilingual High School Ngwatta (one of the schools hosting the beneficiaries) expressed his gratitude to LCDA for the timely gesture as it will go a long way to better their learning.
Mr. Njoya Kelvin, LCDA Project Staff enjoined the beneficiaries to make maximum use of the materials so that together with their peers, they can learn in more suitable conditions.
On their part, the beneficiaries chanted songs of gratitude, saluting LCDA for the kind gesture.
The LCDA is a Cameroonian based NGO created in 2006 to improve the living conditions of the most vulnerable. The donation was carried out within the framework of its Education Programme with the goal to ensure maximum access to quality education.