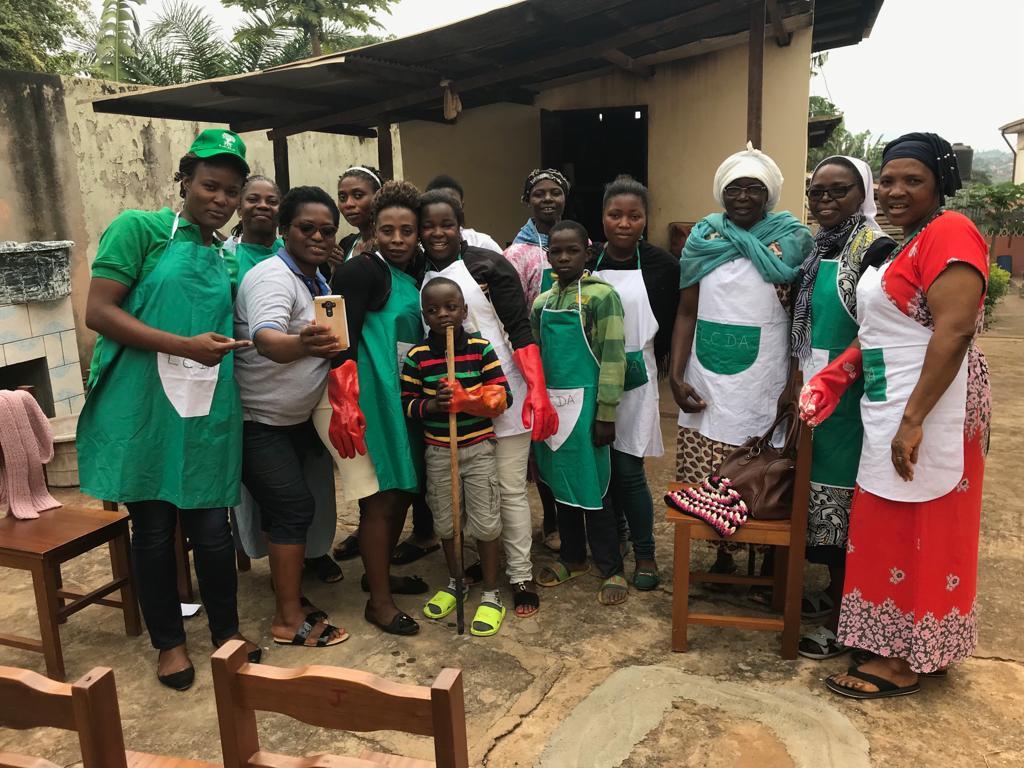 Over 12 women from different walks of life have benefitted from self-sustained training organized by the Local Community Development Association , LCDA. The event which took place in Odza, Messamedongo Yaounde recently was organized in collaboration with the Sisters of St Anne with the goal of empowering women especially IDPs with life support skills.
These women were trained on the fabrication of local powder detergent and were each given a start-up capital to support them in their endeavor to set up businesses for themselves.
According to one of the facilitators, Sr. Felicitas, this initiative of detergent production of the Sisters of St Anne started some months ago aimed at empowering internally displaced families from the northwest and southwest regions of Cameroon.
So far, many women have been trained and supported and the success stories abound. She enjoined the beneficiaries to give in their best so that the project goal; development and progress of the beneficiaries can be realized.
During the training, the trainees were taught the detergent production process and under the supervision of the facilitators, they succeeded in producing about 50kg of powder detergent. The trainees were proactive and demonstrated marked enthusiasm for the project initiative. 
One of the women, Kindong Emmanuela, expressed satisfaction for what she described as huge support from the two organizations. She promised to gift back to LCDA by volunteering her services for the development of vulnerable persons.
To Fonkpu Felicitas, this largesse from LCDA will go a long way to improve her livelihood. She, however, appealed to LCDA to extend its agriculture programs to them (the trainees) so as to boost their farm produce as well.
This training is one of the activities carried out by LCDA under its Gender and Social Welfare Programme to empower vulnerable and disadvantaged persons with skills and knowledge so as to improve their access to livelihoods and economic resources as well as facilitate their reintegration into receiving communities.