Front page
Society
PCC Says Anglophone Problem is Legitimate, Condemns Violence and Calls for Positive Dialogue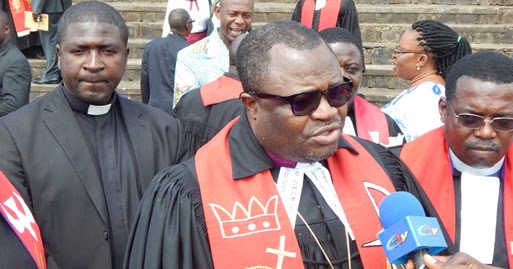 Buea, Cameroon-Tuesday October 10, 2017-11:00 PM Local Time (Cameroon News Agency) The Presbyterian Church in Cameroon, PCC has strongly condemned the excessive use of violence, killings and massive arrests in the two English speaking regions of Cameroon, calling on the government to bear full responsibilities of eliminating human lives contrary to teachings of Christ.
In a five page release signed by the Moderator the Rt Rev Fonki Samuel Forba, the church recognizes the legitimacy of the Anglophone problem but at same time condemning the disrespect of the laws of the land.
The PCC however said the act does not give the army any rights to shot and kill protesters insisting that if such happens, "Government of the Republic of Cameroon should assume responsibility for the unequal and excessive use of military forces on civilians."
The PCC calls for end of ghost town while dialogue is underway; they also called for the effective resumption of schools.
Their letter comes barely days after that of Bishops of the  Bamenda Ecclesiastical Province who asked Biya to stop massive killings on former Southern Cameroons.
Read Full Outing