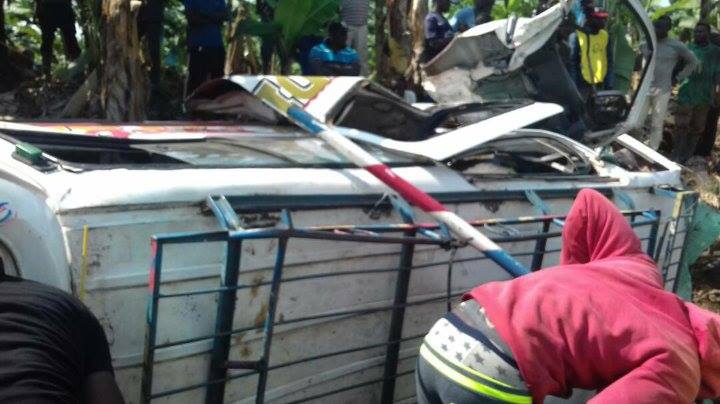 Buea,Cameroon
By Christopher Chigozie
At least one person has died and several others injured in a ghastly road accident which occurred Wednesday June 14 along the Muea-Ekona  highway in Buea sub division,South west region, a source has revealed.
Eyewitness accounts say the death toll might rise due to the intensity of the shock.
A bike driver involved in the head-on between two cars died on the spot.The former Section President of youth wing Meme IA John Kingue who was involved in the accident later gave up the ghost.
His vehicle, Carina E violently hit an uncoming bus with 14 seats.
Victims were transported to the Buea regional hospital annex.
This accident comes 12 days after another one still in Ekona left 5 persons dead and 13 others injured according to police sources.
Photo : Sir Nyamboli