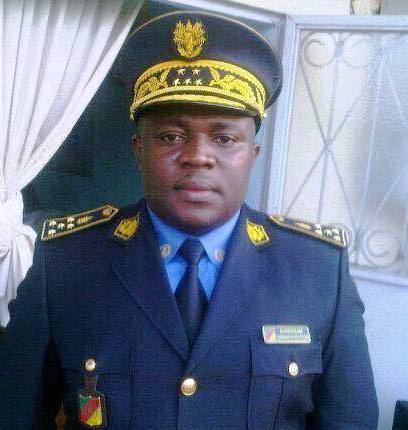 Kumba, Cameroon-Wednesday October 4, 2017-10: 00 PM Local Time (Cameroon News Agency) The Commissioner of the Kumba Central Police Station, Njume Wilson has refuted allegations of him shooting  a certain Basil Enongene to death last Saturday September 30, 2017 in Kumba. He describes the information as false and a campaign to tarnish his image.
The news went viral on Social Media how the five stars Police Commissioner shot the man with someone testifying in a video how he saw the commissioner shooting the victim while putting on a mask.
Cameroon News Agency contacted Njume Wilson, the Commissioner for Kumba Central Police Station who narrated the story saying, "It was a military officer (army) who shot the guy. They attacked the office of the Divisional Officer for Kumba 2 located in Fiango, by shooting stones at the men guarding. One of the military men shot one man on the leg with no intension of killing him."
Commissioner Njume Wilson said he was only informed by the SDO for Meme division that someone had been shot and that he should verify. He revealed that he only met the said young man in the hospital but regrets that he later died.
But why did his name feature as the killer if he was not around, CNA was curious to know, he said, "I am suspecting one former prisoner to be behind this sabotage because I once sent him to prison, he is explaining in the video that I was wearing a mask, I do not even move with such things and I make sure I disarm my boys before they go to the field. I have about 200 men under me so rarely go to the field for such operations, how then did I shoot him" He lamented.
On the Facebook page of a certain Krystal Stone whose real name is given as Nkumbe Prosper living in the US, the call for action against Njume Wilson has gone viral with pictures of his family projected with over 900 shares. He writes categorical that the five stars Commissioner committed the act but the latter has strongly condemned what he described as sabotage and attempts to blackmail him.
The family of the deceased has not reacted.
Affaire a suivre !!!