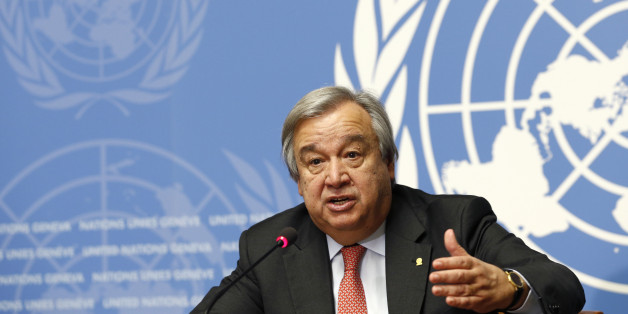 Douala, Cameroon-Tuesday October 3, 2017-2:30 PM Local Time (Cameroon News Agency) The international community has started showing interest in ongoing crisis rocking the two English speaking regions calling  for dialogue as the first solution to the impasse. The UN, Common Wealth, La Francophonie and Amnesty International are some of the bodies calling for peace and restraint of violence.
But how far can these bodies go to maintain peace, foster this dialogue to bring lasting solutions to the crisis?  The United Nations, the biggest body amongst the four has made two outings, on September 28, 2017 and October 2, 2017, cautioning and condemning violence respectively. The UN today which saw the independence of former West Cameroon in 1961, is seen by those clamoring for an independent state as the only body to call for such a process because the country was once a UN trust territory.
But the UN today according to protagonists is playing diplomatic games with Cameroon seen in its choice of words when the Secretary General writes that the UN respects Cameroon as a sovereign state and adds that Paul Biya should look into the root cause of the ongoing crisis. Was it an indirect way of saying that the form of the State should be reconsidered?
Of course La Francophonie can only react in favor of a one Cameroon because it will never want to see one of its former colonies separate which will reduce their potential, how engaging therefore is the outing of Michaelle Jean, the Secretary General of La Francophonie? On October 2, 2017 she said nothing can be obtained through violence and promised to make her institution available for dialogue. La Francophonie is preoccupied with education of children, insisting that their studies must not be sacrificed for political reasons.
On its part, Common Wealth, another key actor in the independence of former West Cameroon has also reacted last September 1, 2017 .The Secretary General Patricia Scotland said  "I continue to follow the developments in southwest and northwest Cameroon and have had several opportunities to raise concerns – including the allegations of human rights violations – with the government.
"On the government's request, I sent a Commonwealth team to Cameroon in June to discuss how we can assist in the full implementation of its National Governance Strategy, which reflects Commonwealth values of peace, tolerance, respect and understanding."
None of these bodies has raise clearly that the former west Cameroon must be autonomous as was the case before contrary to what seems to be popular now that it is either  independence or nothing.