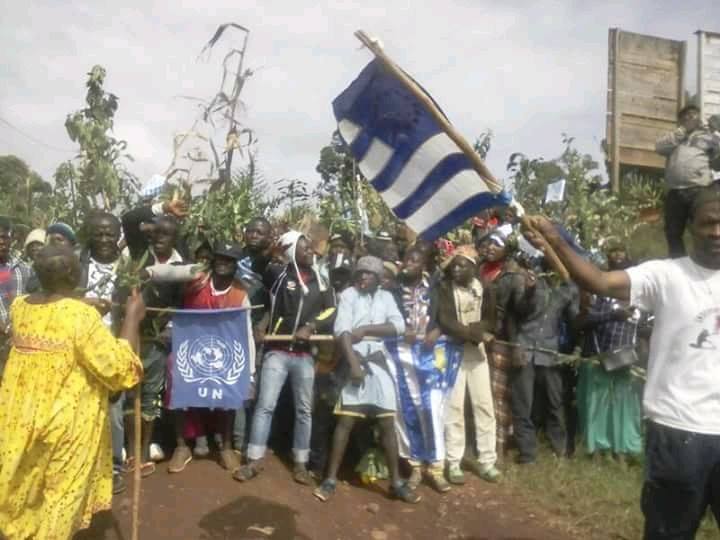 Douala, Cameroon-Thursday October 5, 2017-11: 00AM Local Time (Cameroon News Agency) The African Network of Human Rights Defenders, REDHAC has revealed that  at least 100 persons were massacred by Cameroons defense forces on October 1 in the two English speaking regions of Cameroon following a peaceful celebration of independence day by "Ambazonians" which turned out to be a carnage.
In an outing in Douala on Wednesday October 4, 2017, REDHAC also noted that 38 of the 100 deaths have been identified, at least 50 persons were seriously injured with 7 cases identified, at least 200 have been arrested with four identified, at least 70 persons have disappeared with 6 identified.
The Rights NGO states that those who died were either shot with live bullets, suffocated by water cannons and tear gas.
REDHAC has condemned in strong terms the attitude of Minister of Communication, Issa Tchiroma Bakary, members of government, some elected and appointed officials as well as intellectuals who have been calling the protesters as Rats, Dogs and Terrorists.
REDHAC also condemns the use of force and live bullets on peaceful demonstrators and urged the government to try in military court, those soldiers concerned.
The International NGO  has given its unflinching support to all activists and protesters in the two English speaking regions  and has urged the national and international community to take stock of what happened last October 1.
REDHAC has called on the AU, UN and other international bodies to intervene in the ongoing crisis.