Human Interest
Muyuka-Buea Highway: Five Die, 13 Injured In Ghastly Accident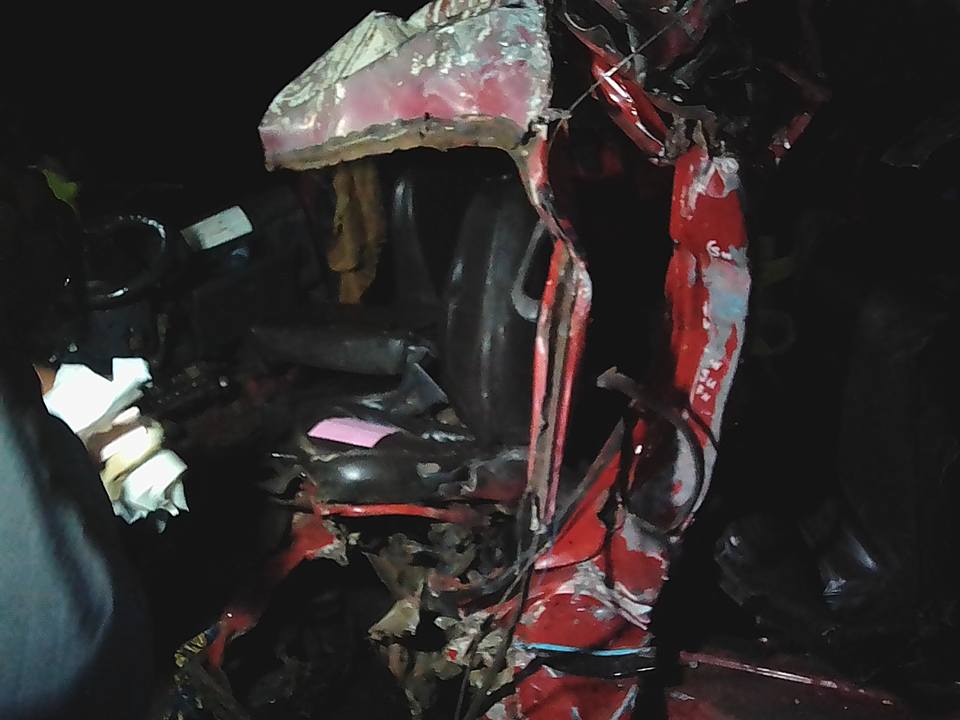 Buea,Cameroon
A road accident which occurred Friday June 2, 2017 along the Muyuka-Buea highway precisely in Ekona town in Muyuka sub division, South West region has killed 5 persons and left 13 others injured, Police source at the Institute of Agriculture Research for Development, IRAD center have said.
According to witness account, the incident occurred when a heavy duty Truck descending the Ekona hill from Buea suffered brakes failure and violently crushed the 19 seater bus which was on its way to Buea at about 6:30pm.
Police sources say 18 persons were on board, 5 died on the spot while several others went unconscious.
Residents who offered first aid said it was terrifying incident. A witness who ran to the scene after hearing the loud noise from the shock said, "I left the scene immediately I reached there because it was very scary I can't even tell anything."
Some have raised concern on veracity of the number of deaths as given by Police officials, saying, "About 10 died, they can't tell the truth it's the government," a witness told CNA.
But Police claim those counted as dead were instead unconscious.
The bodies were wrapped in cloths and taken to the mortuary after a brave effort by Police and Gendarmes who were at same time managing circulation which was partially blocked.
A majority of survivors were rushed to the Buea Regional hospital annex where they are now receiving treatment.