Press Release
MTN Cameroon Employees Commit in Favour of Quality Education For All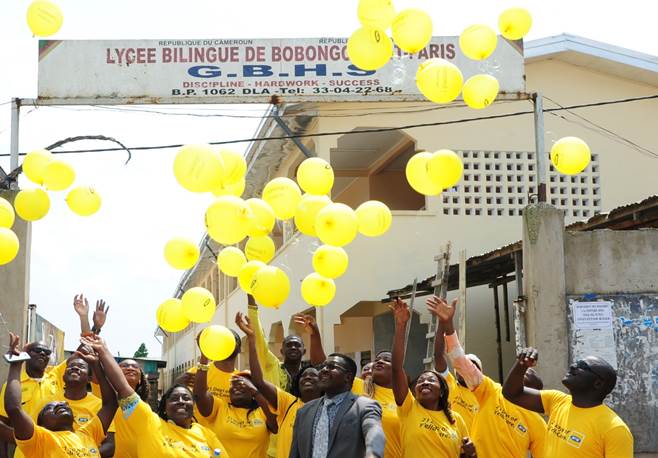 Y'ello Media
Douala,1 June 2017 – MTN Cameroon, leader of the telecommunications sector in Cameroon announces the launch of the 11th edition of its 21 Days of Y'ello Care program.
It shall be occasion for the employees of MTN to mobilize during 21 days in favor of quality Education for All. The 21 Days of Y'ello Careprogram is a voluntary and charity initiative initiated by the MTN Group which each year engages its employees to carry out for 21 days, social actions for the welfare of communities in the Operations of the Group, worldwide.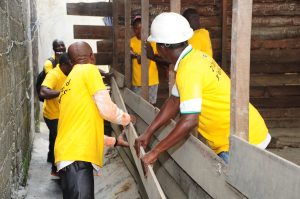 Bobongo High School 2
For the 2017 edition, activities shall be rolled-out in several localities in Cameroon. To this effect, the employees of MTN have retained several high-impact projects that they shall fund and realize themselves, notably: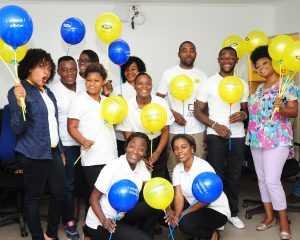 The construction and equipping of a scientific laboratory and library at Government Bilingual High School Bobongo Petit-Paris in Douala; best school in the Littoral Region at the last classification by the Baccalauréat Board;
The digitalization of teaching material of the University of Buea, and the provision of an eLearning platform accessible with or without internet connectivity;
The collection of books to equip several school libraries across Cameroon;
The digitalization of educative content destined for the YelloBook.cm digital library.
« These projects will have a direct impact on over 25,000 students and teachers. The commitment of MTN employees is maintained for the 11thconsecutive year.It is our contribution to make education a determining weapon to change lives in Cameroon », confided Philisiwe SIBIYA, Chief Executive Officer of MTN Cameroon.
About "21 Days of Y'ello Care"
The ''21 Days of Y'ello Care'' programme completes MTN's social investment policy embodied by the MTN Foundation. At the difference of the Foundation whose projects are funded by the company and achieved over time, the ''21 Days of Y'ello Care''programme is supported by staff efforts. In each of the 22 operations of the MTN Group that compete, employees define themselves the social actions they want to carry out and then, materially and personally invest to realize them. The 2012, 2013 and 2015 editions of 21 Days of Y'ello Care were won by MTN Cameroon.
Follow the 21 Days of #Y'elloCare program online at:
 Edouard TAMBA: Tel.: +237 677 55 07 97E-mail: edouard.tamba@mtn.com
Massey Njiti BONGANG, Tel.: +237 677 55 1115          E-mail: Massey.Njiti-Bongang@mtn.com