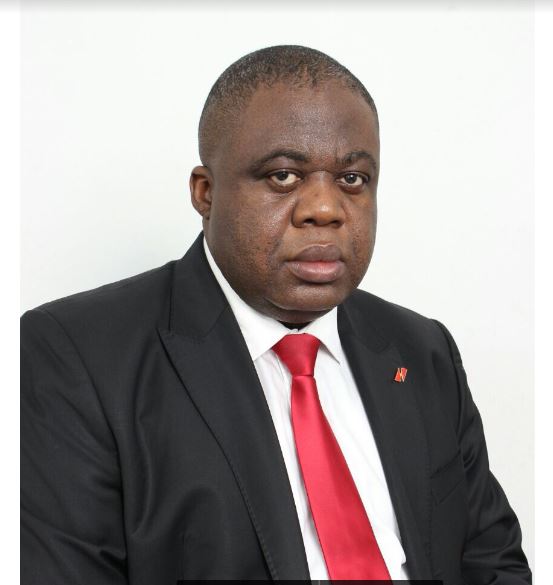 DOUALA,Cameroon-Thursday April 12, 2018-7:30 PM Local Time(Cameroon News Agency)United Bank for Africa (UBA) Plc has announced the appointment of Mr. Martin CHE as the new Regional Chief Executive Officer (RCEO) in charge of four African countries in the CEMAC Region. The new appointment, which took effect from 1st March 2018, will see him oversee the bank's businesses in Cameroon, Congo Brazzaville, Gabon and Chad.
While responding to questions on the new appointment, he said, "It is a wonderful opportunity to serve across CEMAC and my greatest wish is that the four countries that I have been tasked to lead will grow in leaps and bounds. I would like to thank my former Regional CEO, Mr. Emeke Iweriebor and the Group Managing Director, Mr. Kennedy Uzoka for their great support and direction so far. I would also like to immeasurably thank the Group Chairman of UBA Plc, Mr. Tony Elumelu for his inspiring leadership and entrepreneurial drive".
As MD/CEO of UBA Congo,Mr. Martin CHE recorded significant milestones.The impact of his leadership in UBA Congo has been remarkable. Between 2013 and 2015, the return on equity grew by nearly 100%, from 8% in 2013 to 36% in 2015; the trend somewhat slowed down between 2016 and 2017, averaging 27%. During the 2013-2015 period, the bank's cost to income ratio went from 86% to 45%. For the past three years (2015, 2016 and 2017), UBA Congo has been adjudged first out of the 11 francophone subsidiaries in terms of profit before tax. The bank has for two consecutive years (2016 and 2017) been rewarded with the award of the 'Bank of the Year'in Congo by the London based magazine 'The Banker' of the Financial Times. This award honors the financial performance of the institution, its long-term growth and its significant performance in terms of gross revenue and customer deposits growth.
Until his appointment as RCEO, CEMAC, Mr. Martin CHE has been managing the affairs of UBA Congo as MD/CEO since 2013.  He had previously held the positions of Head of Institutional Banking & Project Finance; Regional Director of the Institutional and Retail Banking of UBA Cameroon (covering the Littoral, South-West, North-West and West regions of Cameroon), Head of Multinational and Regional Corporate in Ecobank Cameroon, and Business Office Manager and Credit Analyst in Union Bank Cameroon Ltd.
Mr. Martin CHE is an experienced banker with a proven track record. He is a business development professional with skills set in credit risk, financial risk, business relationship management, management and banking operations. He holds an MBA in Banking and Finance from the Business School of the University of Wales, Bangor, and has numerous leadership qualifications from IMD Business School. The new Regional Director of the CEMAC zone comes in with a 20 years career in the banking sector.
Mr. Martin CHE's main goals for the Bank as he begins his tenure as RCEO will be "taking UBA CEMAC to new heights, exceeding customer's expectations with improved service delivery andplacing more focus on UBA's core values – Enterprise, Excellence and Execution.  In line with UBA's goal of becoming a top 3 Systemically Important Bank (SIB) in every country of our operations in Africa, I look forward to working with the various stakeholders in Cameroon, Congo Brazzaville, Gabon and Chad and UBA as a whole in adding value and developing the UBA business in Africa", he said.
About UBA
The United Bank for Africa (UBA) Plc merged with Standard Trust Bank in 2005 and from a single country operation founded in 1949 in Nigeria – Africa's largest economy – UBA has become one of the leading providers of banking and other financial services on the African continent.
The Bank provides services to over 14 million customers globally, through one of the most diverse service channels in sub-Saharan Africa, with over 1,000 branches and customer touch points and robust online and mobile banking platforms.
UBA is a full service financial institution offering a plethora of unique banking products and services. Within Africa, UBA currently operates in Nigeria, Benin, Ghana, Cote d'Ivoire, Liberia, Sierra Leone, Senegal, Burkina Faso, Guinea, Gabon, Chad, Kenya, Uganda, Tanzania, Zambia, Mozambique, Congo DRC, Congo Brazzaville and Cameroon.