Front page
Society
Media: Shake-Up At Mediafrique , Frida Leyina Gets Top Job As New Station Manager For SW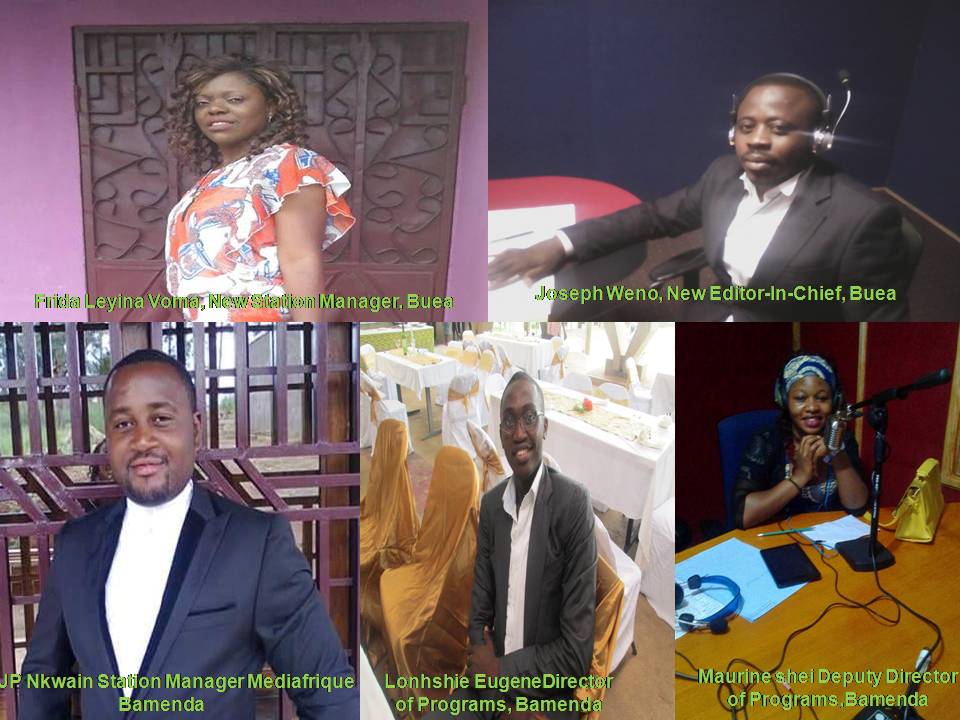 By NFOR Hanson NCHANJI and Christopher Chigozie
Douala,Cameroon June 19, 2017(Cameroon News Agency)There have been some major changes at the south west and North West regional stations of Mediafrique, an affiliate of the ACMAR Media group, Frida Leyina Voma was appointed as the new Station Manager of Mediafrique Buea 89.6 FM, she replaces Andrew Eteki Njoh who unexpectedly resigned from the function citing other engagements according to sources.
The announcement of the appointment of new team came two hours shortly after his resignation was made public.
The decision signed by the CEO of ACMAR Media group and President of Mediafrique group, Bony Dashaco also saw Joseph Weno appointed as the new Editor-In-Chief replacing Nana Walter Wilson.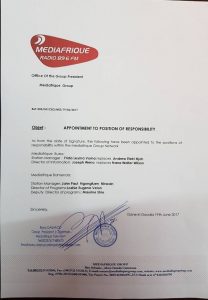 At Mediafrique North west regional station based in Bamenda, former Journalism and Mass Communication student Lohshie Eugene was appointed as new Director of Programs with Maurine Shei appointed as his Deputy.
John Paul Nkwain Ngongfuen was appointed as new Station Manager.
Nana Water Wilson contrary to rumors he will be dismissed could be waiting for a more engaging position according to reliable sources. Our source indicates the groups President is planning to surprise the media world in coming months.
In a live telephone interview on the midday newscast on Medaafrique Buea, Bony Dashaco hinted that the change of leadership is in a bid to give room for the new torch bearers to use their expertise for the growth of the institution.
Sounding very confident on the choices to man the radio station, Bony Dashaco, described the new station manager, Frida Leyina, as a young, dynamic and intelligent journalist who has what it takes to paint the footprint of the institution in the sand of time.
Another stunning revelation the President made was that the group's aspirations of setting up a Television station in Buea is near completion. The television station he said will operate three channels: Mediaafrique News and Programs, Sports and Entertainment. If this laudable idea afoot comes to fruition, it will go a long way to abate the rate of unemployment, he said.
All those appointed are graduates from the department of Journalism and Mass Communication, University of Buea.