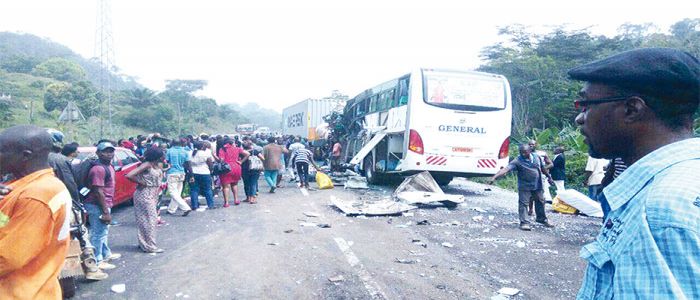 Douala, Cameroon June 19,2017 (Cameroon News Agency) One person has died and 35 others injured in a road accident which occurred at the weekend along the Edea-Puma highway, local hospital officials have confirmed.
The accident occurred in the evening of Saturday as a bus belonging to an inter-urban transport agency; General Voyage met face-to-face with an oncoming heavy duty truck. The injured victims were transported to nearby hospitals while the deceased was taken to the mortuary.
It remains uncertain the exact cause of the accident but onlookers blame on high speed with witnesses saying there heard a loud noise during the shock.
-file picture-