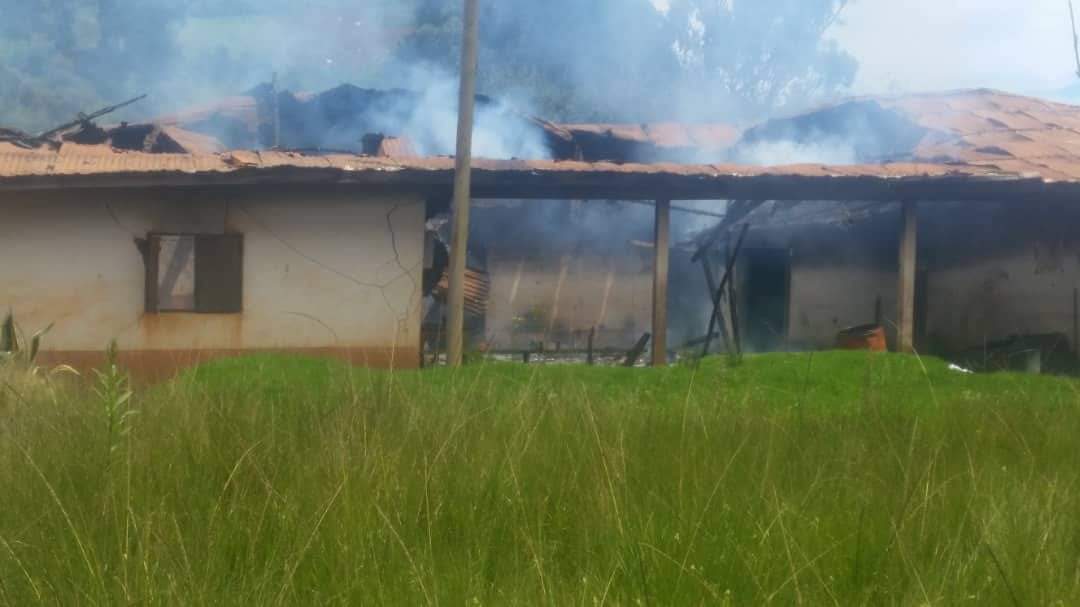 By NFOR Hanson Nchanji
LEBIALEM, South West- Friday October 5, 2018-8:30 AM Local Time (Cameroon News Agency) The atmosphere in Mbelenka is tense, majority of the population have fled into bushes, while Soldiers and fake "freedom fighters" feed fat on their food stuff, loot their houses and set the lone hospital on fire, leaving the economic hub of Mmuock village in Alou Subdivision, Lebialem Division, in ruins.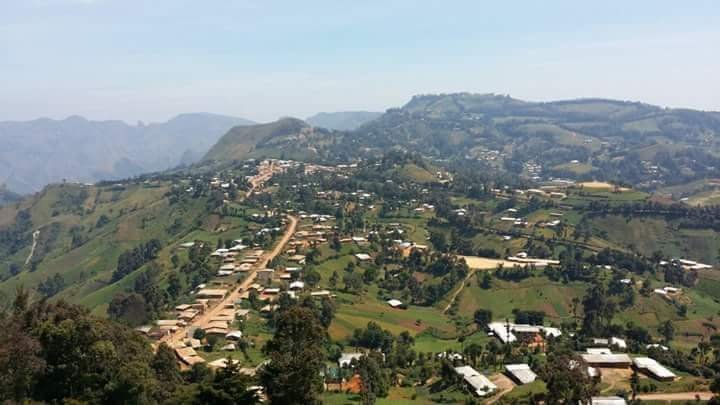 Mmuock village from an aerial view.
The Mmuock village in Alou subdivision, Lebialem Division is located some 28km from Dschang, in the West region.
Soldiers on Wednesday October 3, 2018 raided the village, invading the market square, allegedly broke into stores and houses , looted food items and other valuables.
A source has told CNA that the Soldiers also stole from a lone Credit Union, "The Soldiers broke into the only Credit Union and made away with the safe and other valuable items. As we speak , the military from Dschang are right in the market square feasting on the cows and sheep killed, while the inhabitants are in the bushes under the heavy rains with kids."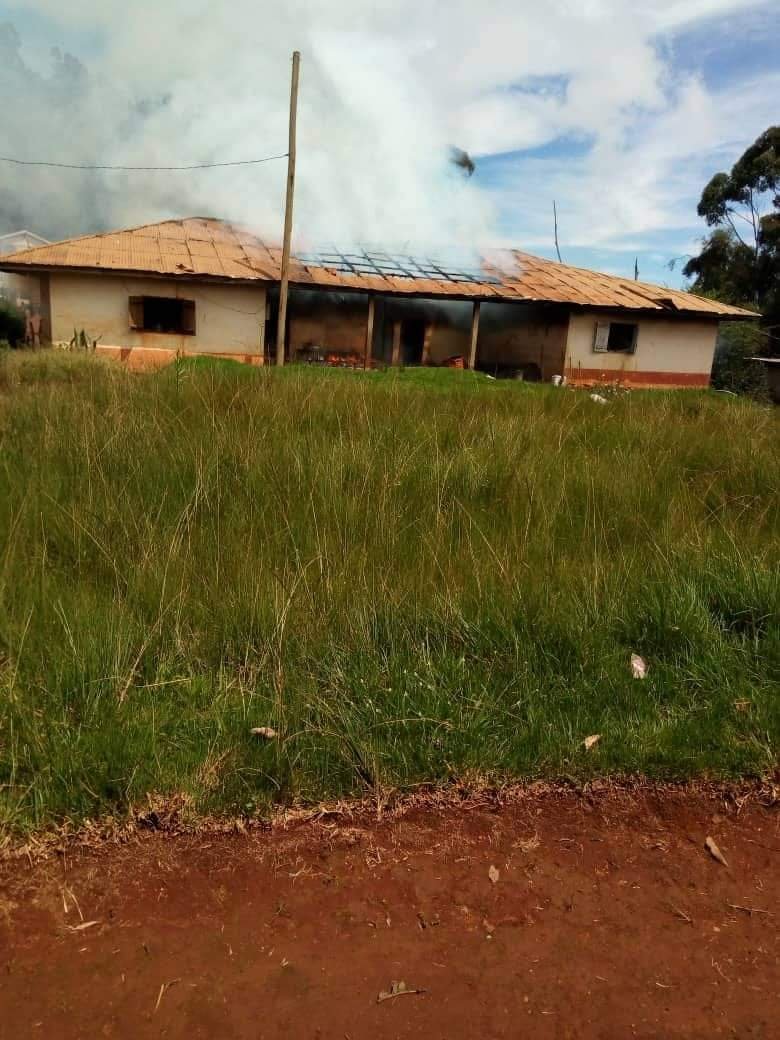 The lone hospital now in ruins.
Cameroun Soldiers seem to have an accomplice to their monstrous acts, Some fighters described by locals as fake Ambazonia fighters have been giving the population sleepless nights too, " There are equally some fake 'amba' guys terrorising the inhabitants and demanding huge sums of money and if you don't have they set your house ablaze," a witness said.
He also said their targets are well known, "If they know that you are a well to do person, they will visit you with fuel and ask for huge sums of money and if you fail to give them, your properties are looted and your home set ablaze."
The unrest in Mbelenka has created a gap between the area and the rest of the division, it is difficult, or to say the least , impossible to travel in and out of Mnuock village without being arrested or kidnapped as the supposed fake Ambazonia fighters are poised to kidnap and ask for ransom.
More than 9 Elites have been kidnapped within the past months and much money paid by families before their released, CNA has gathered.
Movement in and out of Mmuock would have been better had it been the Fongo Tongo road was opened "Another serious problem is that the people of Fongo Tongo in the Menoua division, West region, blocked the main outlet and entrance to my village since two months today and its practically impossible for people to leave the village to other secured areas. Despite several complaints, the government has given us a deaf ear." An embittered villager told CNA.
The real Ambazonia fighters, the Red Dragons, working under the Interim Government of the Federal Republic of Ambazonia, former Bristish Colony of Southern Cameroon, are in Fontem, about 114km from the Mmuock village, a quick intervention is not possible.