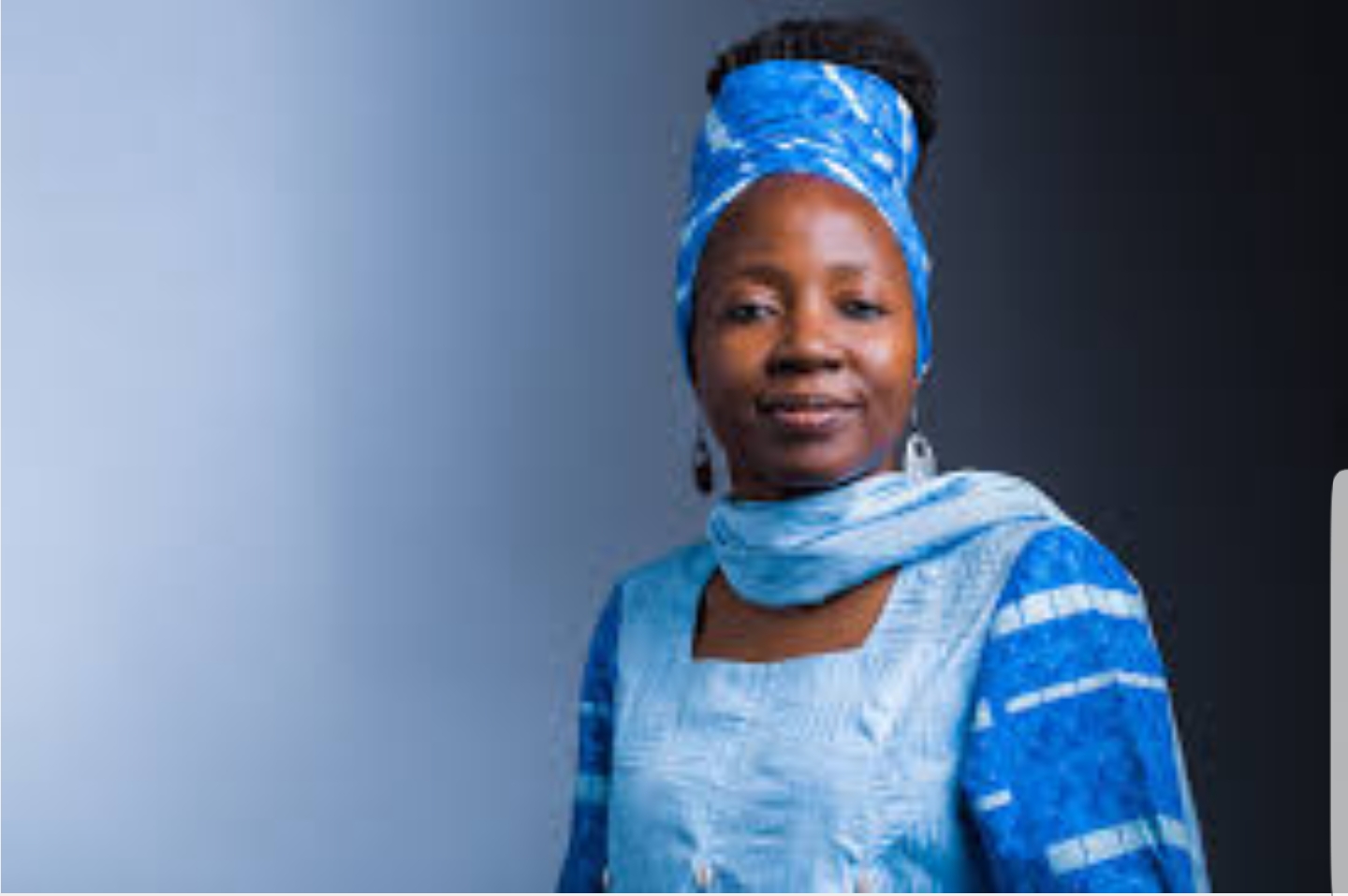 DOUALA, Cameroun-Thursday October 4, 2018-3PM Local Time (Cameroon News Agency) The National President of Cameroon People's Party,CPP, Edith Kah Walla has urged electorates to vote any other opposition party leader, except incumbent, Paul Biya, come October 7.
In an outing Thursday in Douala, the firebrand CPP leader said though her party boycotted the Presidential Polls, they are in for a political transition.
CPP Declaration on the Eve of the October 7, 2018 Presidential Election
Fellow Cameroonians,
In this key moment in our history, our nation is closer than ever to achieving fundamental change and Political Transition.
First and most importantly, the Cameroon People's Party would like to congratulate all those who in the last few weeks have demonstrated without question their commitment and dynamism for change in our country.
As a party that stands for *_"The People First",_* nothing is more heartening than to see thousands of Cameroonians pledging to work and to act for political change in our country.
This dynamic has greatly strengthened the CPP with regard to our stand on the necessity for Political Transition in Cameroon. Political Transition, of course, entails four key steps:
1. To bring an end to the Biya Regime and to root out the system that has held our country hostage for the past 58 years.
2. To engage in a national reconciliation and rebuilding process that will enable us to:
– Confront our colonial history in order to:
 Address the Anglophone Problem and build a sense of national identity which will enable every single Cameroonian to have equal rights and equal opportunity within the nation
 Address the war for independence, its impact on the lives of citizens, on our political history and the lessons we want to draw from it to build our future.
-Determine the key principles and values of our nation that will guide:
 The relationship between the State and the citizen
 The relationships between citizens
 The relationships between citizens and the key institutions in our nation
-Redefine and rebuild state institutions in order to abolish their colonial design and define modern, functional institutions that are adapted to our principles and values.
-Determine the form of the state that will provide citizens of our country to assert their specific subnational identities and ensure the delivery of basic public goods and services to the population.
3. Rewrite the constitution and reform key institutions, including the electoral system, on the basis of the national dialogue and rebuilding process
4. Hold elections on the basis of this new social contract.
The political dynamism we have seen by ordinary Cameroonians in the past few weeks makes us believe, we are closer than ever to this objective of Political Transition.
As you know, the *CPP* chose not to participate in the ongoing presidential elections. This strategic decision was based on two key factors:
• The electoral system that has been taken hostage by the Biya regime at all levels will not permit the leadership change so desired by Cameroonians. Beyond the electoral system, it is the entire Party-State machinery which is waging war against the aspirations of the Cameroonian people.
• Our commitment to national unity and to every single citizen in our country did not permit us to participate in an election where millions of citizens in the North West, South West and parts of the Extreme North, will not be able to exercise their right to vote.
The *CPP* could not conceive of going to elections when hundreds of Cameroonians have been killed, hundreds of thousands are displaced, tens of thousands are refugees, hundreds are in jail and not a single initiative has been taken to find solutions to the crisis that brought this situation about.
Today we stand firm in this decision and as a party we will not participate in the election on October 7, 2018 in solidarity with the citizens from the North-West and South-West regions as well as the Internally Displaced from the Far North region. They remain nonetheless active and available to contribute to a definitive and sustainable solution to the serious problems of the country.
The *CPP* however, encourages every Cameroonian who stands up for Cameroon. We encourage every initiative that engages Cameroonians with regard to the respect and the exercise of their political rights.
In this respect we would like to encourage all Cameroonians to exercise their political rights without violence or hate speech. This election is taking place under extreme threat of violence. Armed groups fighting for independence in the South West and North West regions have threatened violence. The government has vowed to hold elections in those regions with threat of violence. In addition we are experiencing a level of tribalistic hate speech during this election, never seen before in Cameroon.
As the *Cameroon People's Party,* we remind all Cameroonians that this entire country belongs to all of us. Our wealth is in our ethnic and cultural diversity. We must, at all times, keep these fundamental elements in mind and exercise our political rights without violence or animosity. The ability to accept and respect differences in political opinion is essential to the new nation we have already begun building.
The *CPP* sends hearty encouragement to our political comrades who are currently running campaigns. We know what it means to run a presidential campaign and we wish them the strength, energy and resources to finish beautifully this a significant moment in our political lives.
With regard to the vote, as non-participants who are dedicated to Political Transition for Cameroon we have one and only one directive: Anything but Biya. Exercise your political freedom and ability to choose on October 7th.
The *CPP* simply asks that any action you take, be one that contributes to bringing an end to the Biya Regime.
Finally, the *CPP* wishes to incite all Cameroonians to remain engaged, active and determined to bring about change and political transition in our country, beyond October 7th. It is not enough to vote, we must build on the dynamic created these last few weeks to continue political action until we obtain political transition.
More than ever before, the need for a national consensus, for national reconciliation and for rebuilding the nation at all levels will be important.
The *CPP* will continue to work with you side-by-side to achieve our common objectives.
🇨🇲Long live the People of Cameroon!
🇨🇲Long live our beautiful and tremendous nation!
The best is yet to come.
*For the Cameroon People's Party*
*Kah Walla*
*National President.*