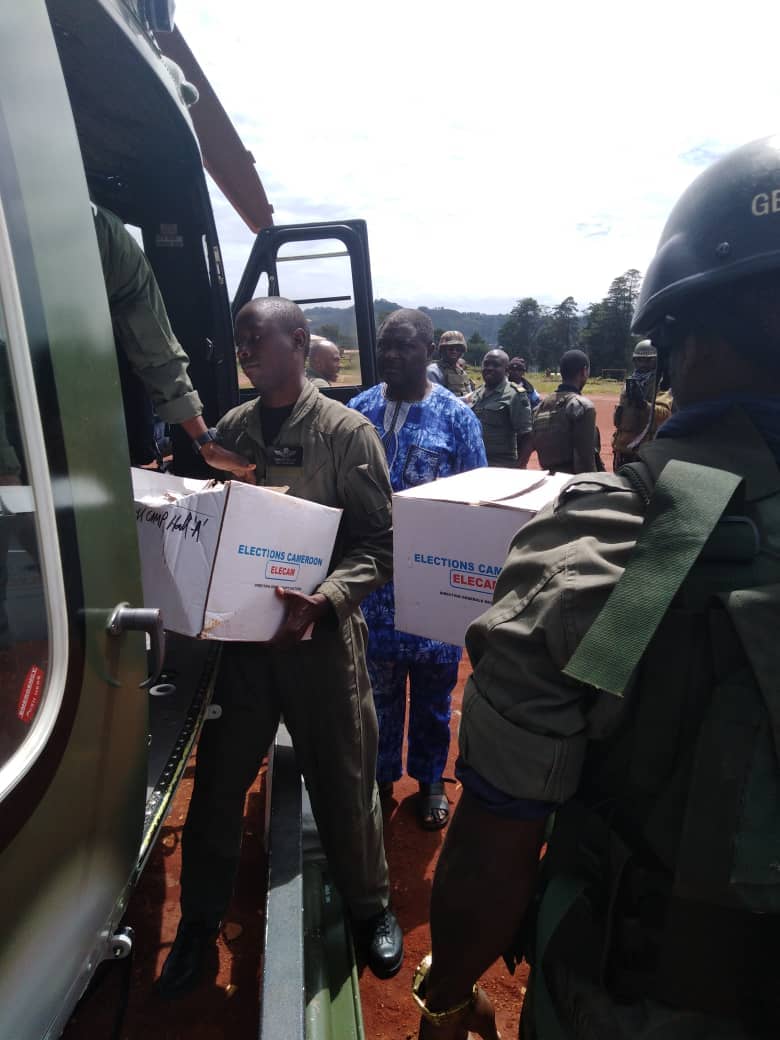 Transparency International, a Non Governmanetal Organization, has refuted claims it sent international observers in the just ended Presidetial elections in Cameroon.
In an outing Tuesday, the NGO said someone interviewed over a channel(CRTV) in Cameroon, is said to have been sent by the body to observe the elections. They went further to say media in Cameroon should be responsible when reporting especially during this electoral period.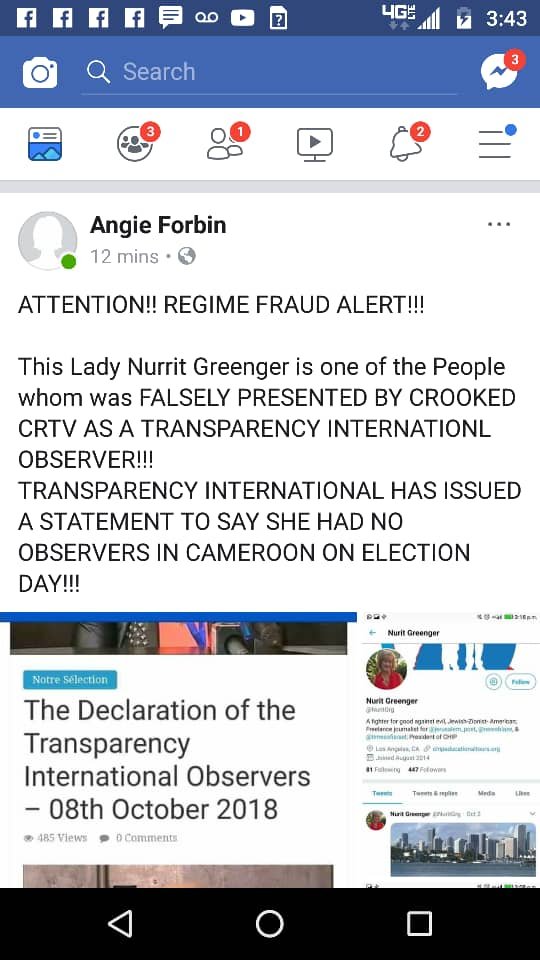 Read More
Transparency International confirms that it has no international election obser
vation mission in Cameroon. A recent television report featuring individuals described as working for Transparency International is false and untrue.
"The individuals shown in the report have no affiliation with Transparency International," said Patricia Moreira, Managing Director of Transparency International. "We have not sent an international election observation mission to Cameroon. Our local chapter in Cameroon has established a reporting mechanism for use by the general public, and worked with a network of citizens to report possible irregularities to the chapter. However, none of these activities are part of an official election observation mission."
A deliberate attempt to impersonate Transparency International or knowingly portray non-affiliated individuals as employees of the anti-corruption watchdog is completely unacceptable. At this critical time for democracy in Cameroon, Transparency International and Transparency International Cameroon urge all parties in politics and media to act responsibly and with integrity in their communications around the election and its results.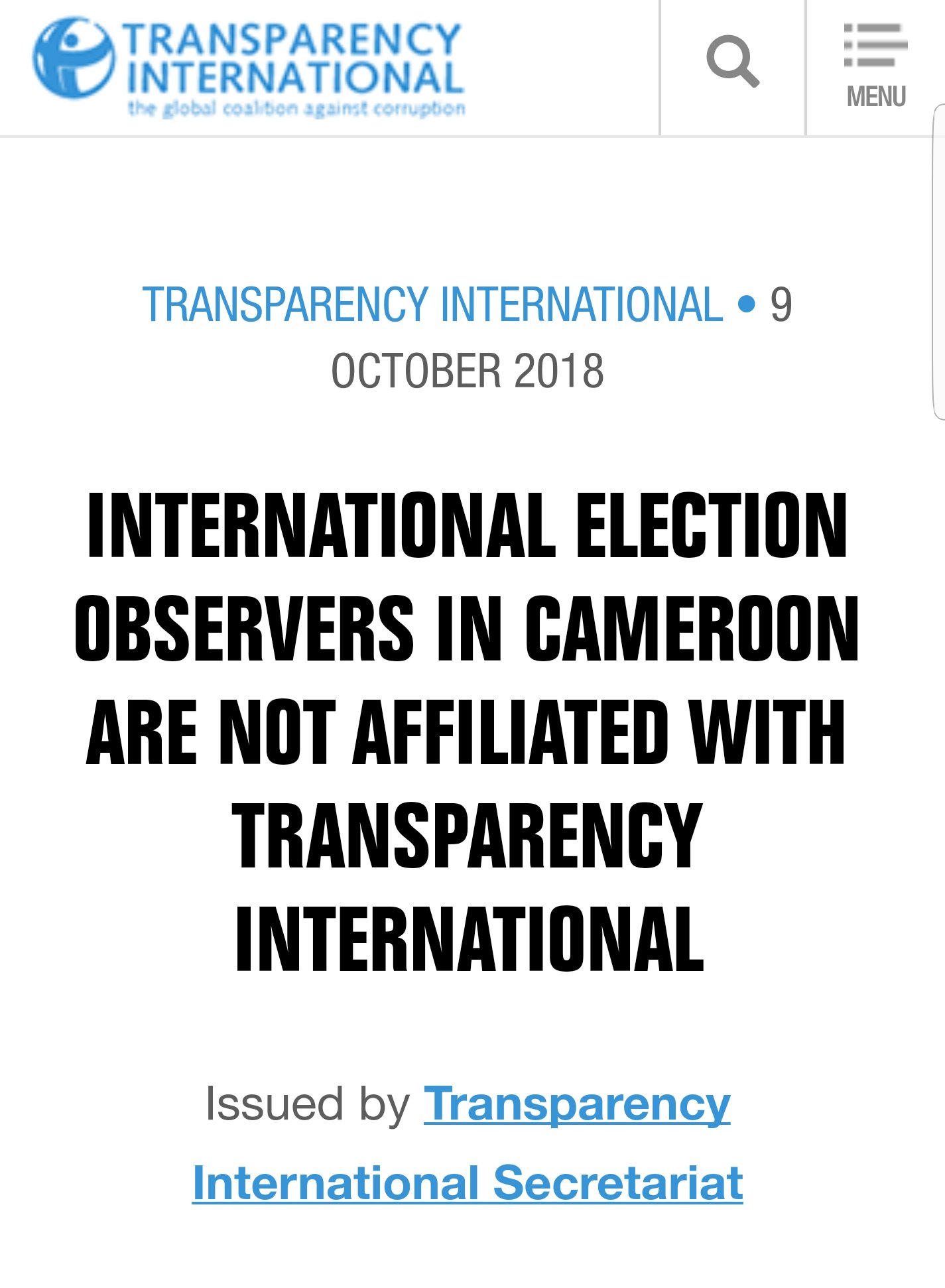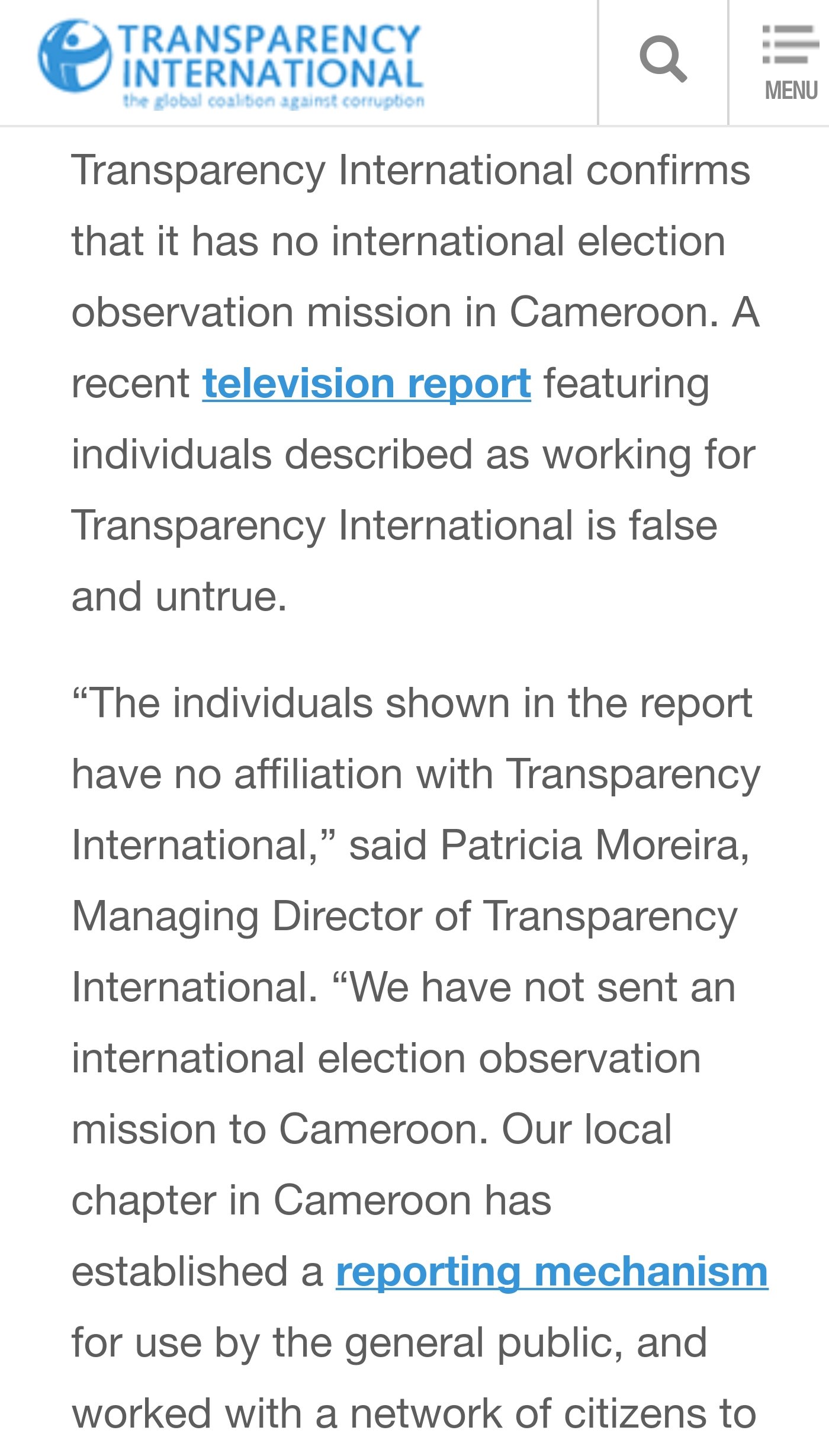 For any press enquiries please contact
Michael Hornsby
T: +49 30 34 38 20 666
E: press@transparency.org