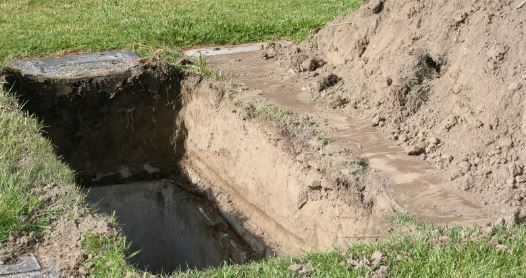 By NFOR Hanson NCHANJI
MBANGA,Cameroon-Wednesday May 9, 2018-9 PM Local Time (Cameroon News Agency) The story at first sounded like Cameroonian drama or believes usually narrated by  grand mothers and father around three-stone firesides but in reality, Marie Djoumo, 40, has joined her family in Mbanga, five years after her burial.
According to reporters of CRTV Littoral  who first had the hint, the lady died in 2013 after undergoing a
Caesarean section, she was buried in the compound in Mbanga, Moungo Division in Littoral region. This lady would later appear in Douala and has since been selling Oranges at Ndokotti, a popular roundabout in Douala three municipality.
The brother explained that it was a Police Officer who saw her in Ndokotti and asked if she can make her way to Mbanga and that he would help direct her. That is how Marie Djoumo found herself back in the same compound she was buried five years ago.
Upon seeing her, the husband, children and neighbors were terrified but she was instead surprised that  they did not welcome her. The husband brought out her ID card and the name she gave was the same, she was asked to show her belly, same scars were found on it.
They then took her to her tomb. Her brother has confessed that, Marie Djoumo is actually the same figure standing in front of them. Alerted Police have opened investigations while the woman has been taken to a man of God.