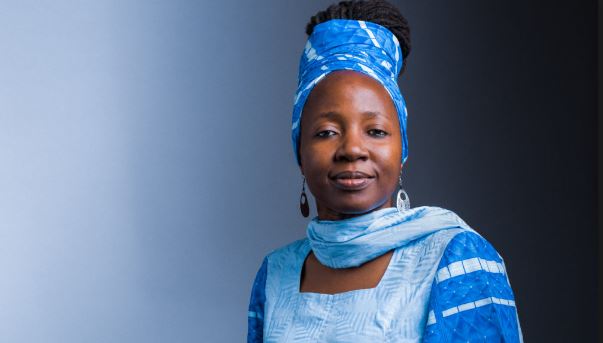 By Mimi Mefo TAKAMBOU
BAMENDA,Cameroon-Wednesday May 9, 2018-7:30 PM Local Time(Cameroon News Agency) The Cameroon People's Party ,CPP, of Edith Kah Walla, has declared that for a number of reasons, they will not take part in the upcoming Presidential election.
The declaration was made during a Press briefing the party's head, had with Journalist in the North West Region Tuesday May 8, 2018. She also took advantage of the of the occasion, to clear the air on information circulating over some media organs that the party had been dissolved…Kah Walla said they were all lies.
Not only did Kah Walla, have a press briefing with Journalists, she equally had a meeting with members of the public wherein, they discussed some of the challenges they are undergoing as a result of the Anglophone crisis.
Among these persons was, Nincho Samuel, the President of the association of persons living with disabilities, like others he agreed that if the solution to the Anglophone crisis is not quickly looked into, a generation of Cameroonians risk being wiped off.
These are displaced persons from villages in the Northwest region of Cameroon like; Batibo , Belo and Mamfe among others where the effect of the Anglophone crisis is devastating.
Behind these tears are lots of pathetic stories, Ma Martha Tender, a widow, is harboring over 44 of these displaced persons in her house in Bamenda.
Meanwhile, some are taking refuge in other places around town. It is however, not an easy task taking care of over 44 persons daily. These victims have a single plea being that President Biya , addresses the Anglophone problem so that peace can return in the .
Just like the President of Stand Up for Cameroon, Kah Walla , who has just visited one of the camps with some items ; these individuals are however, being assisted periodically by church groups and individuals with food items and other materials.
The CPP head said, Cameroon can go out of the crisis rocking the North West and South West regions if certain things are put in place. Proposals she said had long being made by several groups including the CPP but the President has given a deaf ear to them.
Cameroon News Agency is growing on a daily basis and as we move forward, our reporting on daily issues becomes primordial for our readers. Make a donation today if you enjoy our work, support us today if you believe in responsible Journalism.Call now on 679 700 696 for any support. Thanks