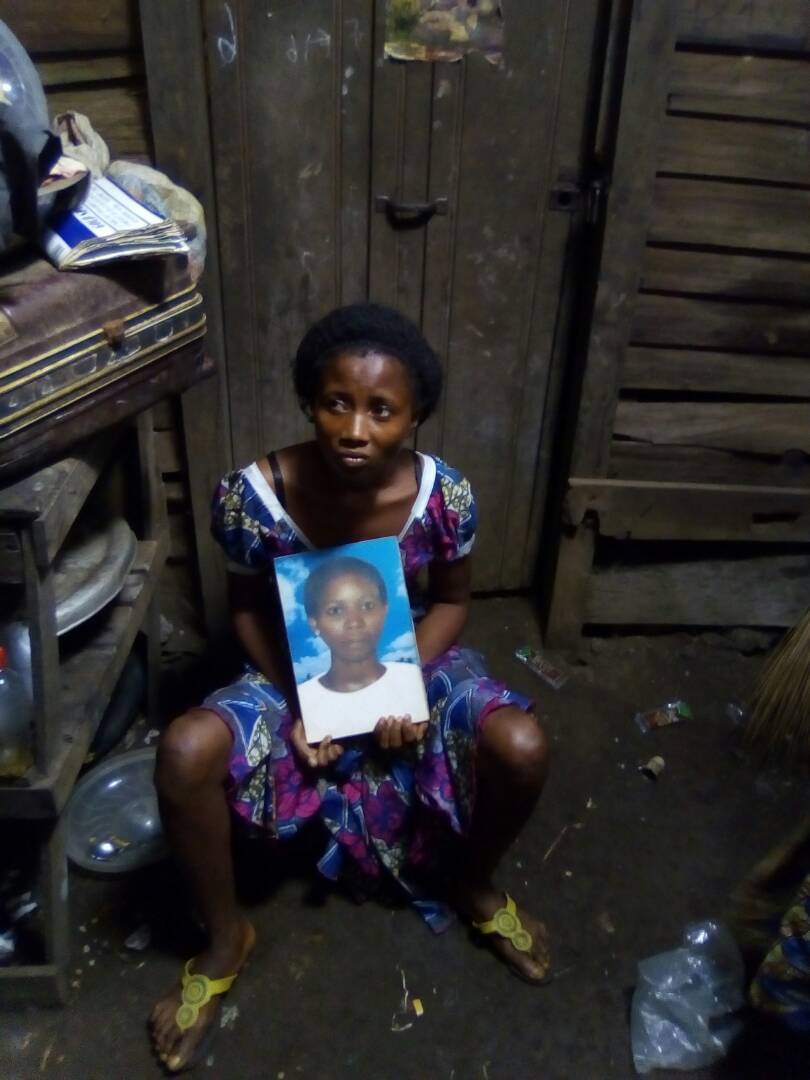 MBANGA, Cameroon Thursday May 10, 2018-9:30 AM Local Time(Cameroon News Agency) Relatives of late Marie who died in December, 2013 have said the woman believed to be their sister has no links with them. Contrary to an earlier declaration to CRTV Littoral that the woman might have resurrected after her death, they are now convinced she is not one of them.
The striking resemblance on the picture is indisputable but this lady is not related to the deceased lady on the picture frame.
Corine is the name of this lady who has been at the centre of attraction in Mbanga recently and Ndongmo Marie is the name of the woman who died on December 1, 2013. Corine who is said to be having an affair with husband of late Ndongmo Marie and was introduced to the latter's kids as their mother.
The kids who were convinced and happy about her "reappearance/return" due to the resemblance drew the attention of neighbors and other family members who were convinced that Marie has resurrected.
A renown private Television Channel in Cameroon(Equinoxe Television) spoke to Corine, a known resident of Quarter 4 in Mbanga who hails from Nde Division West Region. She lives in Mbanga with her relatives.
Ndongmo Marie was native of Menoua Division in the same region. Her mother and brothers have confirmed that NIADJA Corine is not their late sister.
The Divisional Officer of the area says though they were convinced about the first version, the first reporters were too emotional in the issue.
Asked about the similar scar on her stomach, it was revealed that Corine has three children and gave birth to one through an operation.