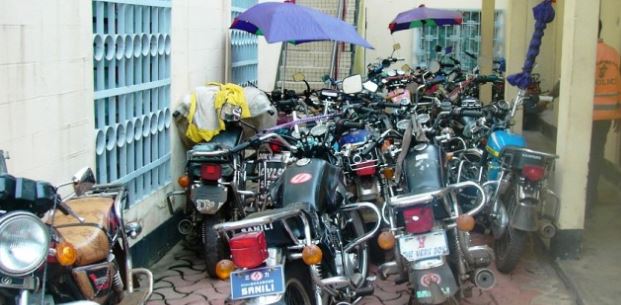 MAMFE,Cameroon-Friday May 4, 2018-6:pm Local Time(Cameroon News Agency) The Senior Divisional Officer of Manyu, in the South West Region, Oum II Joseph has signed an Order, prohibiting the circulation of Motorbikes in the division for two weeks.
The decision does not concern the main town,Mamfe but all other towns and villages have been told to respect the decision or face the law.
The ban affects both private and commercial Motorbikes.This decision is aimed at containing security challenges faced by the division especially since Anglophone Activists took up arms by creating groups to fight against whom they call, the "occupier."
This is not the first time authorities have banned circulation of Motorbikes within the context of the Anglophone crisis.Last February, the same SDO banned movement of motorbikes in the entire division while recently last month, territorial administration Minister Paul Atanga Nji made same move but such orders have met strong resistance from the Bikers who asked the Minister to come down and do the control in person.