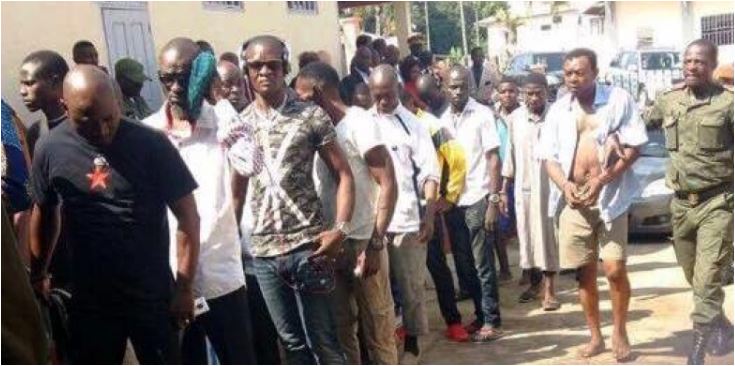 YAOUNDE,Cameroon-Friday May 25, 2018-11 PM Local Time (Cameroon News Agency) A Judge at the  Yaounde Military, Colonel Abega Mbezoa has slammed 2016 Coffin Revolution leader, Manch Bibixy alias BBC to 15 years in jail alongside six other Anglophone detainees.
Tsi Conrad received same 15 years in jail, Tha Emile Agwei, 13 years,Tamngwa Malvin T, 13 years, Guingah Valentine,10 years, Aselecha Martin, 13 years , Awah Thomas,11 years.
Mancho Bibixy and others were found guilty of terrorism, secession, revolution,hostility, spreading false rumor, insurrection among others.
The Court also fined them the sum of FCFA 268 millions as damages to the civil parties including the State of Cameroon. They will also have to pay the sum of  FCFA 34 millions or get additional two years imprisonment.
Mancho Bibixy was arrested last January 2017 in Bamenda, North West region following a Coffin revolution he staged on November 21, 2016 which sparked the Anglophone crisis , taking it fm simple boycott to street protest.
He has spent 16 months in jail before Friday's final judgement.