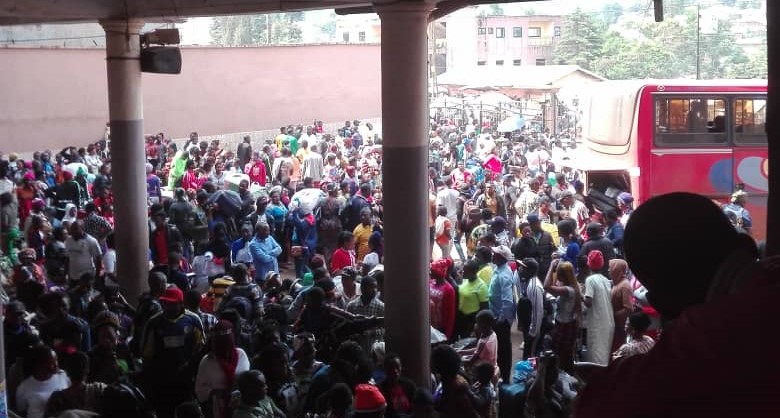 By Simon D
In the midst of confusion over who controls and whose lockdown should be respected as Ambazonia leaders engage in a tug-of-war, the denizens have been caught in the middle of the sea. Whether August 26 or September 2, the bottom line remains, an absolute fear of the unknown. Were they given enough time to prepare for weeks of lockdown? The answer is the massive departure of Bamenda residents to other Francophone regions.
Travel agencies were invaded early Saturday, August 24, 2019, by dozens, each, struggling to reach other towns before the last days of August. The separatists are reacting to a recent sentence to life imprisonment of their leaders, Sisiku Julius Ayuktabe and 9 others who were found guilty by Cameroon military court of secession, non-possession of Identity cards, rebellion among others.
Bamenda denizens fleeing the town as Monday August 26 approaches
Dr Sako's faction of the Interim government has declared a three weeks lockdown beginning from August 26, 2019, while some separatist fighters have said the lockdown will only start on September 2, 2019, the day of school resumption.