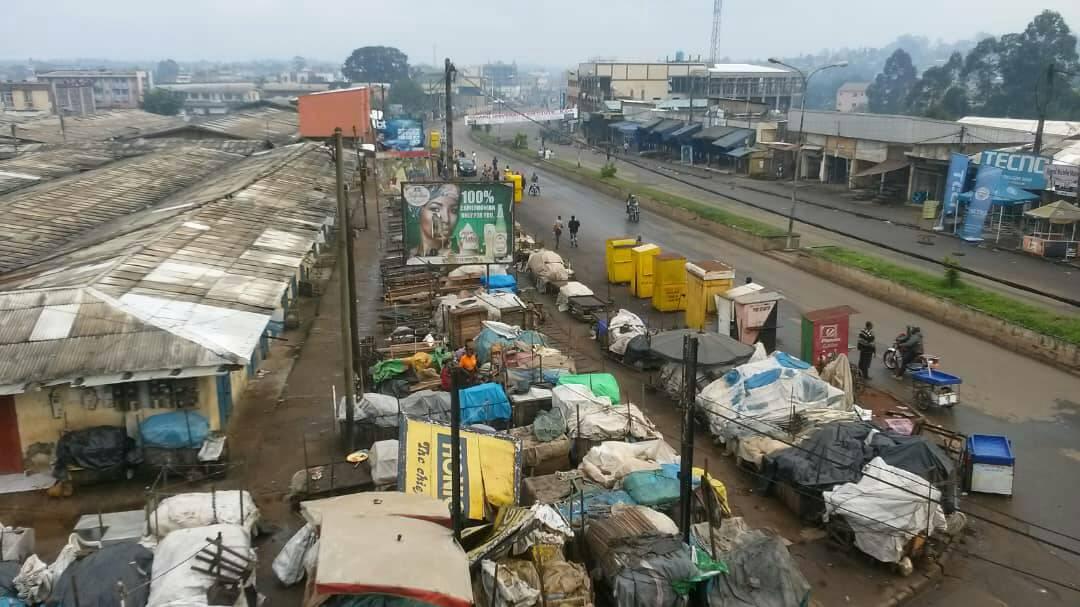 It has been an unusual Tuesday, August 27, 2019, in most parts of Bamenda, North West regional capital. The three weeks lockdown called up by Dr. Sako's faction of the Interim Government, IG, was, respected in some areas; the respect had many dimensions-closure of shops and other businesses but people still found on streets; entire evacuation of streets.
By 7:30 am this morning, mostly commercial bike riders could be seen plying the streets. People in their numbers came out on foot strolling and gauging the atmosphere. Most people are set for work. Most of them going by foot.
CNA correspondent said earlier, "In Mile 2 and 4, I saw some few people opening up their business houses while a majority simply sat by outside their workplaces gauging the atmosphere before opening up. As I moved along, I discovered more and more vehicles, motorbikes were filling the streets. It should be noted that some travel agencies did enter Bamenda this morning with passengers."
However as midday approached, most of these areas were deserted, only a few people were seen around commercial avenue while the market remained closed.
BUEA
The town of Buea has been vibrating since Tuesday morning up till midday when CNA lastly made brief observations on what is happening on the ground. The Mile 17 Motor Park which used to be the center of conflict between Separatist fighters and the military, has been busy with some people still struggling to go out of Buea. Taxis and commercial motorbikes have been plying the road.
KUMBA
The effervescence which usually characterized Kumba town on a regular day was absent but streets were filled with bikers and taxi drivers. The observation in Kumba could only be seen in a few shops which situation in zones considered as dangerous. CNA correspondent said some banks were opened.
LIMBE
The town of Limbe was like any normal day. There is traffic, buying and selling and the usual hustling and bustling.
TIKO
Some vehicles still cross over from Douala through Tiko to other towns. circulation from one subdivision to another has not been perturbed as some travel agencies could still cross over.
Despite the fact that Ambazonia Separatist fighters are using the lockdown as a warning to the Yaounde regime after the sentencing of their leaders, Sisiku Ayuktabe and 9 others as well as to prevent any attempt by parents to send their children to school, the lockdown is also being used to test the strength of the different groups.
The Sisiku led IG under Vice President Yerima, weighed in to support the lockdown beginning September 2-6 and September 9-13, 2019, called by Some fighters, grouped under the Ground Zero Defense Council.
The lockdown by Dr. Sako's IG faction is expected to last for three weeks.