Front page
Politics
Kamto Says Ngarbuh Report Has 'No Flesh', Calls for International Findings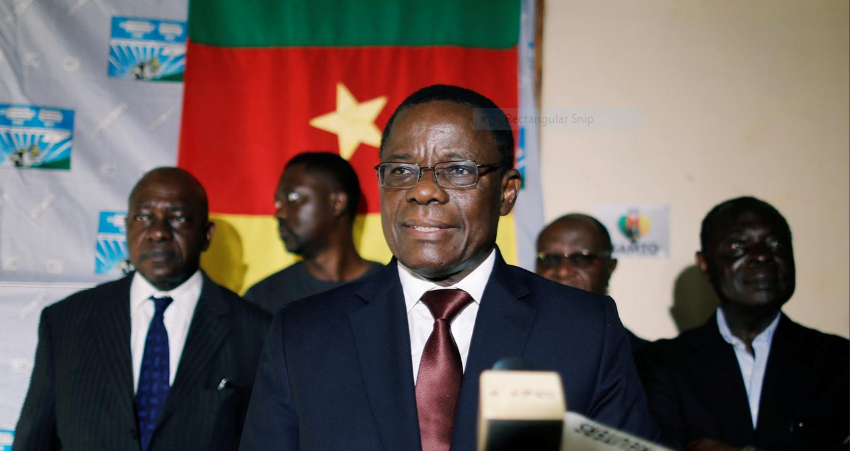 The leader of the Cameroon Renaissance Movement, CRM, Maurice Kamto has said the report presented by the Secretary-General at the Presidency of the Republic on behalf of Paul Biya, on the massacre in Ngarbuh village in Ndu subdivision, has not answered pertinent questions such as funders of the militias, the fate of those tortured because they collaborated with human rights NGOs, what happens to top government, military and authorities who were directly or indirectly involved, Who exploited the Fulani community and for what purpose?
Maurice Kamto is worried on the following points.
1-How many people in total were massacred on 14 February 2020?
2- How many houses have been burned?
3- Who are those who, in the army, in state institutions, in administration, in civil society, have ordered, supervised, covered and/or attempted to manipulate national and international opinion?
4- What has become of all those arbitrarily arrested and tortured by the services on the spurious grounds that they have collaborated with the Human Rights Organizations that have exposed the crimes and the involvement of the army? (For example, the person who was arrested, tortured and accused of sending the images of the massacres to Human Rights Watch)?
5- Who funds and maintains the militiamen and substitutes enlisted by the Ngarbuh incident?
6- The Ngarbuh massacres have created serious religious and tribal tensions between the Fulani people and other communities in the area. Who exploited the Fulani community and for what purpose? What is being put in place for the reconciliation of the Fulani and other communities concerned?
"The Ngarbuh report is a maneuver to conceal the identity of the real military and political leaders massacres. With all the shadows that persist over the Ngarbuh massacres and the regime's many efforts to conceal the truth, including the use of intimidation and terror, it is clear that the conclusions that enabled the drafting of the 21 April 2020 communiqué are truncated. The regime, no doubt ill-advised, chose to serve the world a half-truth in the hope of bringing down the pressure and continuing its dirty war. In these circumstances, the CRM reiterates its request of 26 February 2020 for an international investigation into the Ngarbuh massacres and all other massacres of civilians, both in the ongoing armed conflict in the two English-speaking regions and in the Far North Region, where the army is fighting the extremist Boko Haram sect." The Profewssor said in a statement.