Front page
Society
After Hon. Wirba, Dr Makongo Urges Anglophone Detainees to End Hunger Strike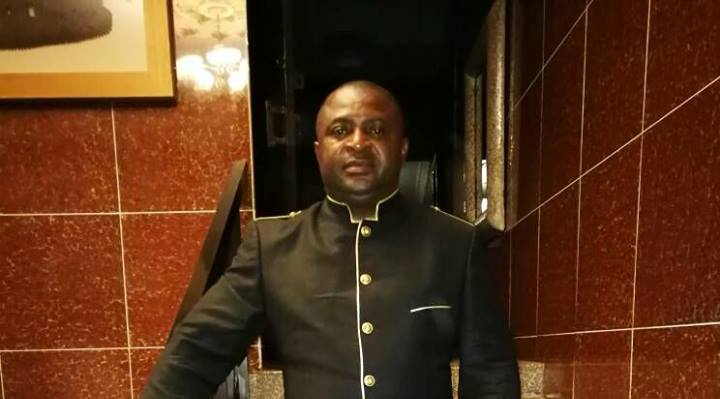 Douala,Cameroon
Cameroonian born US based Dr Makongo has joined his voice to that of Hon. Wirba Joseph to call on over 70 detained Anglophones in Yaoundé to end their hunger strike and remain strong for future court cases.
In a message posted on his official Facebook page, the President and founder of UDP demonstrated his seriousness by offering the sum of FCFA 500.000 to the inmates to use for their feeding.
He told the detainees that their health was primordial in the ongoing struggle.
His Message read thus:
Direct Message to Dr. Balla and Mr. Mancho to suspend the hunger strike by SC inmates in Kondengui. (500.000frsCFA for your feeding):
Our dear brothers, HUNGER STRIKE could be SPIRITUALLY SWEET but its FRUITS are MORTALLY BITTER.
If it makes sense for us to ask you to stop the hunger strike, it makes even more sense for us to donate the sum of 500.000frs so all of you can start eating good food and drinking clean water right away.
While we continue praying and demanding the unconditional release of everyone, your health is very important to all of us, if you must be alive to see the joyous daybreak of your nightly sacrifices.
For those who have already paid the intimate price in this struggle, we pray that God strengthen your families and provide you with a better place than you had here on earth. Your sacrifices will not be wasted. They will lead to freedom and peace all over our lands so we pray!
God strengthen everybody!
Dr. David Makongo (President Founder USP)
Dr Makongo is not in his first intervention in cases on social issues in Cameroon, he reportedly donated the sum of FCFA 1000,000 to victims of Eseka train accident, same amount to students in Bamenda and Buea during the crisis.
Inhabitants of Limbe can also vividly recall how he gave financial assistance to the Limbe village water project as well as paying of school fees to some 30 University of Buea students for 3 years.