Front page
Politics
Bilingualism Commission Goes To Work With 700 Million Gift From Paul Biya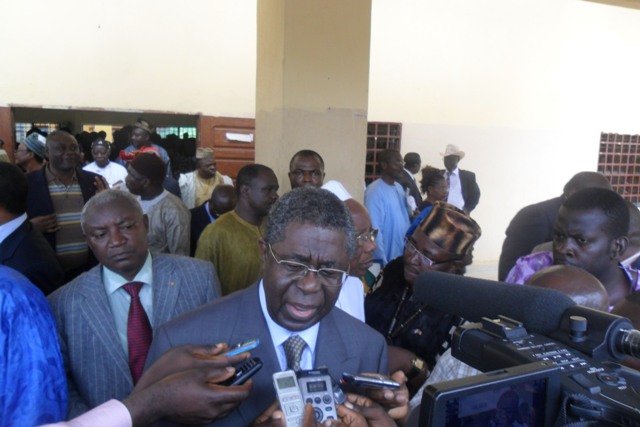 Yaounde,Cameroon
The President of the National Commission for the promotion of bilingualism and multiculturalism, former PM Peter Mafany Musonge has disclosed that the sum of FCFA 700 million has been allocated to them as starting budget of 2017/2018 by the President of the Republic, Paul Biya.
He made the disclosure Wednesday June 14, 2017 in Yaoundé after a meeting grouping members of the Commission. Mr Mafany also said three floors of the Emergence story building situated in the centre town of Yaoundé have been allocated to them as their head quarter.
Internal rules and regulations were also set as well as the road map from June to December 2017, presented,  by the Pioneer Secretary General Chi Asafor Cornelius who will be installed this Thursday June 15, 2017.
Former PM and Senator now President of the commission, Peter Mafany Musonge told the Press that the commission is moving on the right path ,that some members have met with Canadian Ambassador to Cameroon whose country, Cameroon is expected to tap the refined experience on bilingualism.
The Bilingualism commission was created on the wake of crisis in the two English speaking regions.
Announcement of its creation was made by President Paul Biya last December.