Politics
Higher Judicial Council Meets AS Anglophones Go To Court Today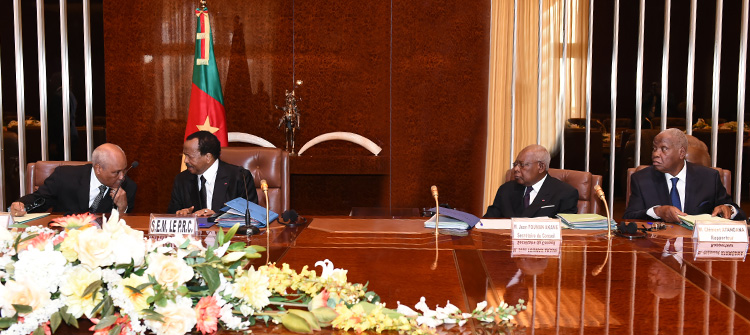 Yaounde,Cameroon
By NFOR Hanson NCHANJI
President Paul Biya will today June 7, 2017 preside at the meeting grouping members of Higher Council of Magistracy at the Unity Palace. Last meeting of the body that handles the careers of magistrates and higher judicial officers took place on Thursday 18 December and lasted for lasted over five hours.
Among others, the members of the Council to meet today are the President of the Republic who sits on the chair of President of the Council, Vice President, Mr. Laurent ESSO, Minister of State for Justice and Keeper of the Seals, as well as Mr. Jean Akame Mfouma, the Secretary of the Council.
The agenda of  Wednesdays sitting includes  an examination of disciplinary files, the promotion of magistrates, the transfer and posting of magistrates.
It is the first time the Higher Judicial Council is meeting since the Anglophone crisis started and speculations are rife that the crisis might be top on the agenda.
Members of the Council could also decide on the fate of Chief Judge at the Supreme Court Ayah Paul Abine who has been in detention since January 2017 without charges.
The Council could also decide the fate of some Anglophones arrested and incarcerated in Yaoundé.
These persons, 27, will be appearing in Court same time the Judicial Council meets. Strike leaders, Barrister Agbor Balla and Dr Fontem Neba could be freed on judicial supervision according to the led Counsel, Barrister  Bernard Muna.
But there have been several calls from all corners of Cameroon for the State to release all those arrested.
Photo: PRC