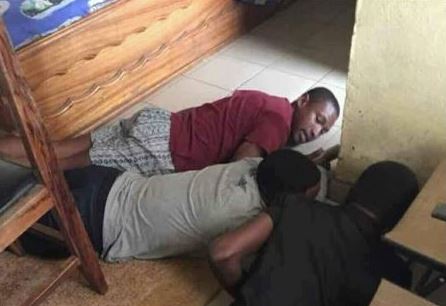 BUEA,BAMENDA, KUMBA,Cameroon-Monday July 9, 2018-7:40 PM Local Time (Cameroon News Agency) At least 9 persons have lost their lives Monday, in separate gun battles between armed men and Defense forces in Buea and Kumba, all in the South West region of Cameroon.
A Police Officer and Police Inspector were shot dead around Mile 17, Buea, while a Police Constable, Vanessa, is undergoing treatment in Buea, Monday.
In Kumba, Meme Division, a Police Commissioner, Tsimi was  abducted and later killed by suspected Ambazonia fighters. Six civilians were also killed in the crossfire in Kumba.
The fighters were enforcing a ghost town declared every Monday as part of Civil disobedience in the ongoing Anglophone crisis.
CNA brings to you pictures of the day: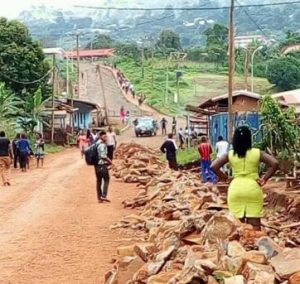 Police Seizing Bikes In Bambili, NWR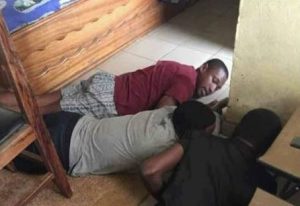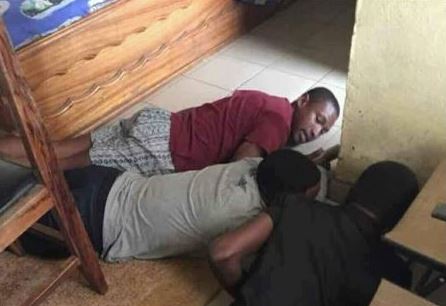 Buea denizens taking cover amid gunshots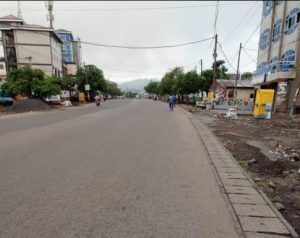 Ghost Town in Molyko, Buea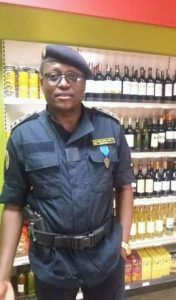 Police Commissioner Tsimi shot dead in Kumba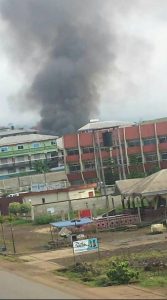 Chunks of Smoke emanating from burnt Buea in Mile 17, Buea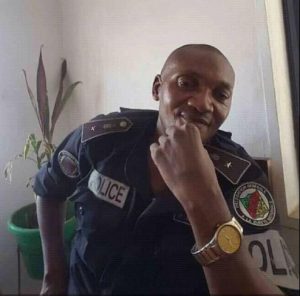 Police Inspector Tutuwan shot dead in Mile 17, Buea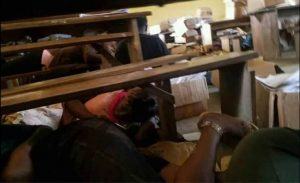 GCEmarkers take cover under benches in Buea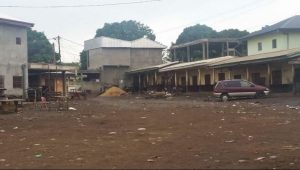 Deserted Motor Park in Mile 17, Buea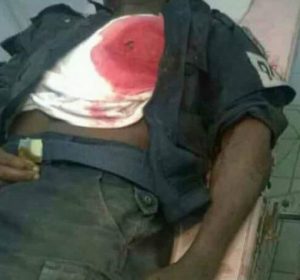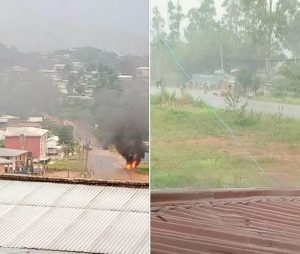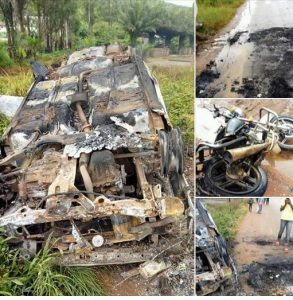 Bambili and Bambui, NWR