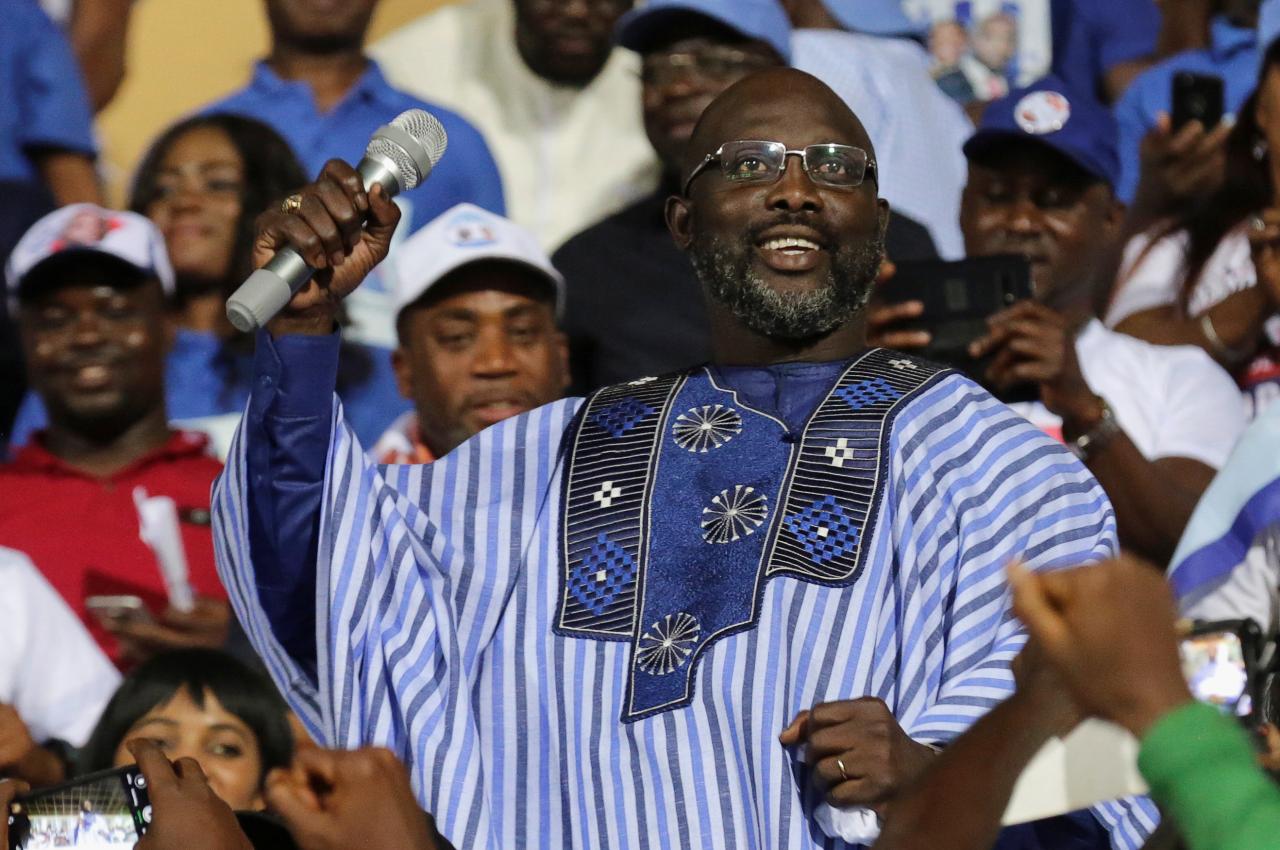 Former AC Milan striker George Weah has won the Liberia presidential run-off.The country's electoral commission said the former world player of the year had taken 61.5 per cent of the vote from 98.1 per cent of ballots cast.
Weah, who had spells at Chelsea and Manchester City, beat Vice President Joseph Boakai, who took 38.5 per cent of the vote.
It means Weah will succeed Ellen Johnson Sirleaf to become president next month, the country's first democratic transition since 1944.
Weah, 51, grew up in poverty in Liberia.
He was raised by his grandmother in one of the worst slums of Liberia's capital Monrovia, but he went on to have a glittering football career in the 1990s.
He played for a number of different teams in Africa before being transferred to Monaco where he was coached by Arsene Wenger.
He is the first and only African player to have won both FIFA's World Player of the Year trophy and the Ballon d'Or.
This is the second time he has run for the presidency in Liberia, the first being in 2005.
He formed the Congress for Democratic Change but was defeated by current president.
Then in 2011 he came second as a vice presidential candidate.
He is currently senator for Montserrado County in Liberia after being elected in 2014.
He won 38.4% of votes in the first round on 10 October, while his opponent Boakai came second with 28.8%.
Sky Sports