Front page
Opinion
From Prison, Wilfred Tassang Pens A Tear-Provoking Eulogy In Honor Of Barrister Ben Muna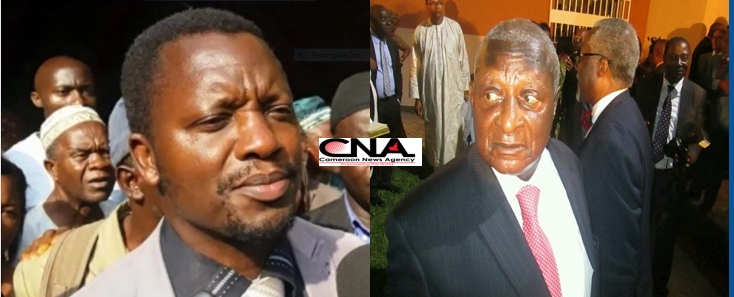 That You Went Too Soon!
Dear Ni Ben,
You were the closest I ever got to the Muna family and legacy. Was there better access?
We, my Nera brothers and I, all value each moment we spent with you during your visitations here in Kondengui Prison Principale. The novels you brought to help us take off our minds from the throes of the prison did help in no small way. Pa Muna's biography that you offered us strengthened our resolve to stay the course a great deal. Oh! And the Ekwang. You did us well Ni Ben.
Personally, my fondest memories of you go back to the midnight of January 13, 2017, when you bashed into the conference room of the governor's office in Bamenda to make sure that my colleagues and I were not being molested as news had it on social media. What a bear hug you gave me that night! Even now, I still feel how you were trembling in my arms, trying to see whether you could find any trace of molestation on a man you'd never met before. Your declarations to the media that night as you drove out greatly emboldened our children and people.
I remember, anghob, your visit to our humble home in Bamenda on Sunday, January 15, 2017, to both encourage and advise on the way forward. I remember your huge Land Cruiser blocking the access road, leading one of the leaders of the Youth Front who was passing by to think that a "corrupting" delegation from Yaoundé was paying me a visit. I wonder whether you saw how relieved the young lad was when he discovered that it was only "good old Ni Ben of Friday night."
I also remember you answering my brother, Fidelis' question in Kondengui in very unambiguous terms, stating that you'd vote for Ambazonian statehood restoration without a second thought if it came to it.
In more ways, than we can imagine, you kept the struggle going. Unfortunately, you journeyed on too soon to savor the nation that you not too secretly craved for.

Adieu, Big Ni Ben.
Dcn. Tassang Wilfred.
Prison Principale, Kondengui