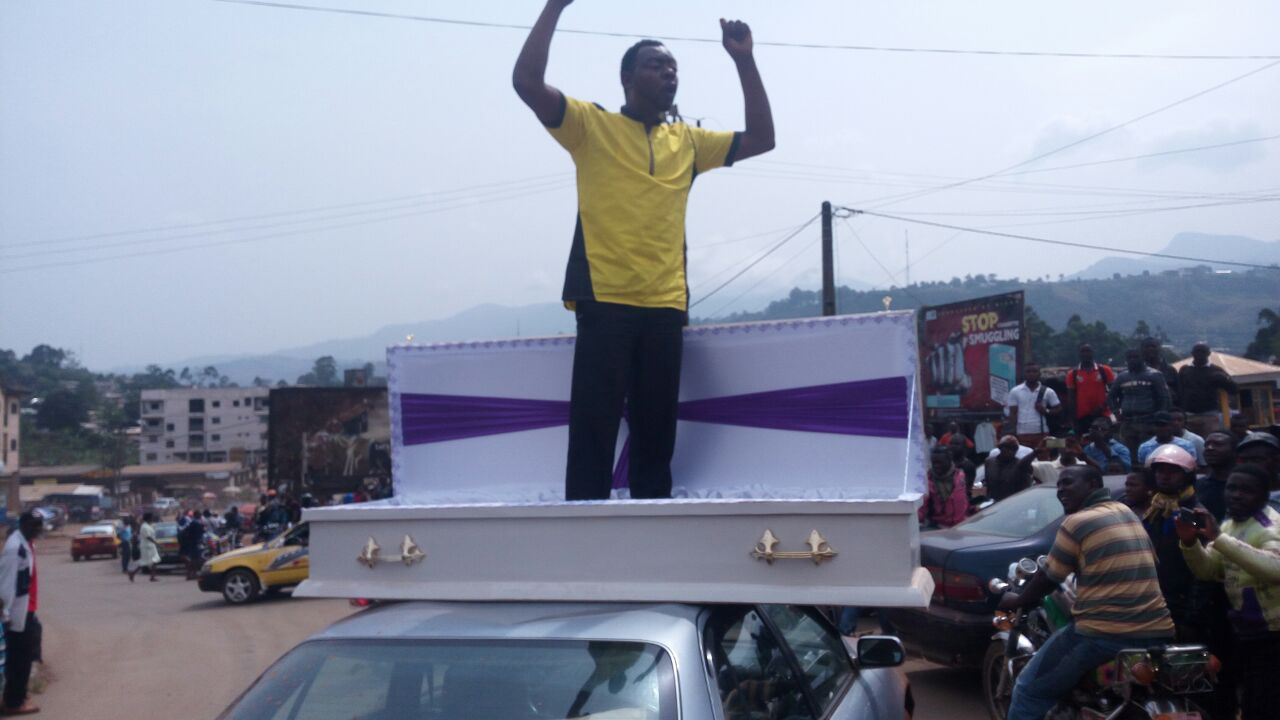 Yaoundé, Cameroon-Thursday October 26, 2017-9:00 PM Local Time (Cameroon News Agency) Activist widely known today as coffin revolutionist for his role in the Anglophone crisis, Mancho Bibixy has told the President of the Military Court in Yaoundé to sentence him to death and free all other detainees arrested within the context of the one year old unrest in the two English speaking regions of Cameroon.
Mr Mancho who was arrested last January in Bamenda said he was ready to sacrifice his life for the freedom of his comrades but the Military court ignored his suggestion.
He made the statements Thursday October 26, 2017 during the hearing of the case pitting him and co against the State of Cameroon.
Thursday's hearing was adjourned to November 30, 2017 to give time for the court to prepare prosecuting witnesses; the President of the court suggested that to allow the witnesses go about their activities, it would be better to hear two cases per week.
Mancho Bibixy and others detained were sidelined after the Head of State ordered for the release of Anglophones detained. The military court contrary to expectations chose to release only 55 inmates.
The trial Thursday also witness the opening of the file of some men arrested in Mbengwi, North West region allegedly in possession of explosives.