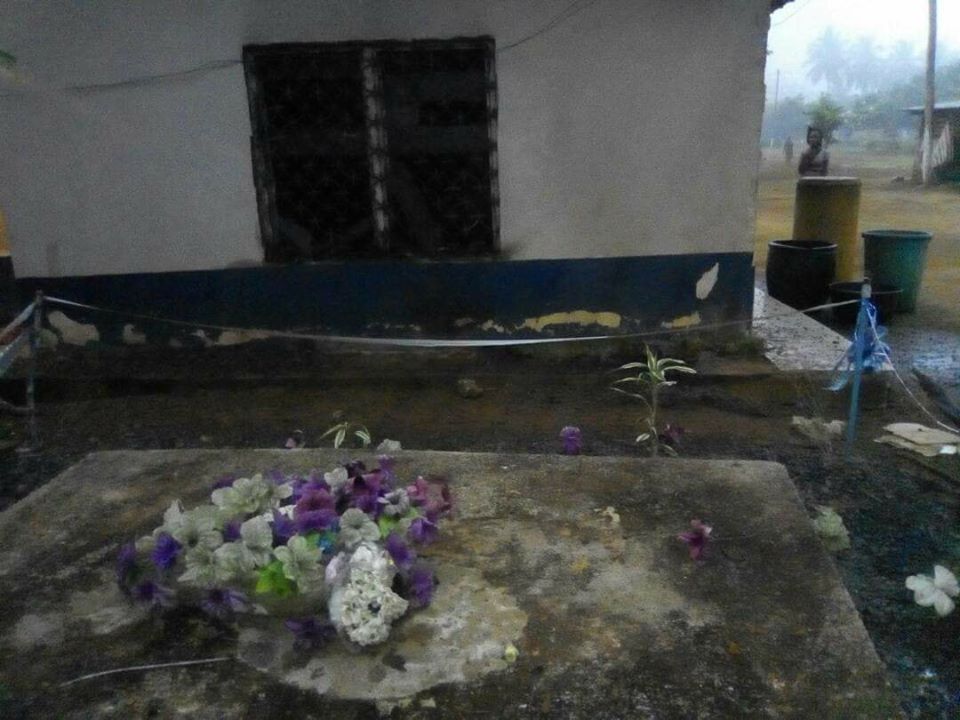 Douala, Cameroon- Monday October 30, 2017-8: 30 PM Local Time (Cameroon News Agency) The perpetrator(s) is(are) somewhere now laughing at the confusion created after setting the family residence of Barrister Nkongho Felix Agbor in his native Bakwelle village in Mamfe, Manyu division in the South West region, Sunday October 29, 2017.
The setting ablaze contents of the house as clearly seen through the protected windows came just few days after the President of the outlawed Cameroon Anglophone Civil Society Consortium, spoke on BBC about school resumption in the two English speaking regions, an outing seen by some as traitor.
There is a suspicious atmosphere now within the people of the two English speaking regions especially those in Manyu as everyone is asking who could be at the origin of the fire. While accusing fingers point at those who are opposing the stance of Barrister Nkongho Felix Agbor on the form of the State, that is the return to federalism, others think that the enemy of the "struggle" is benefitting from the disagreement to create more tension and suspicion.
Barrister Nkongho has not reacted after the incident but his communication team says he was shocked when the news reached him. It is also alleged his residence at Federal Quarters was also visited but planned attack failed.
CNA correspondent in Mamfe says an uneasy calm now reigns around the compound but confirmed that contrary to reports by some French Media organs like Info Matin that the entire house was brought down, only parts of belongings were touched but that the structure itself is still visible. The correspondent also says many denizens have debunked claims by the same newspaper, which says Secessionists were at the origin of the inferno.
After the fire outbreak, enemies of the 'struggle' have been popping Champagne and eating pop corn already celebrating the death of the Anglophone struggle. Who is the enemy of the struggle anyway?