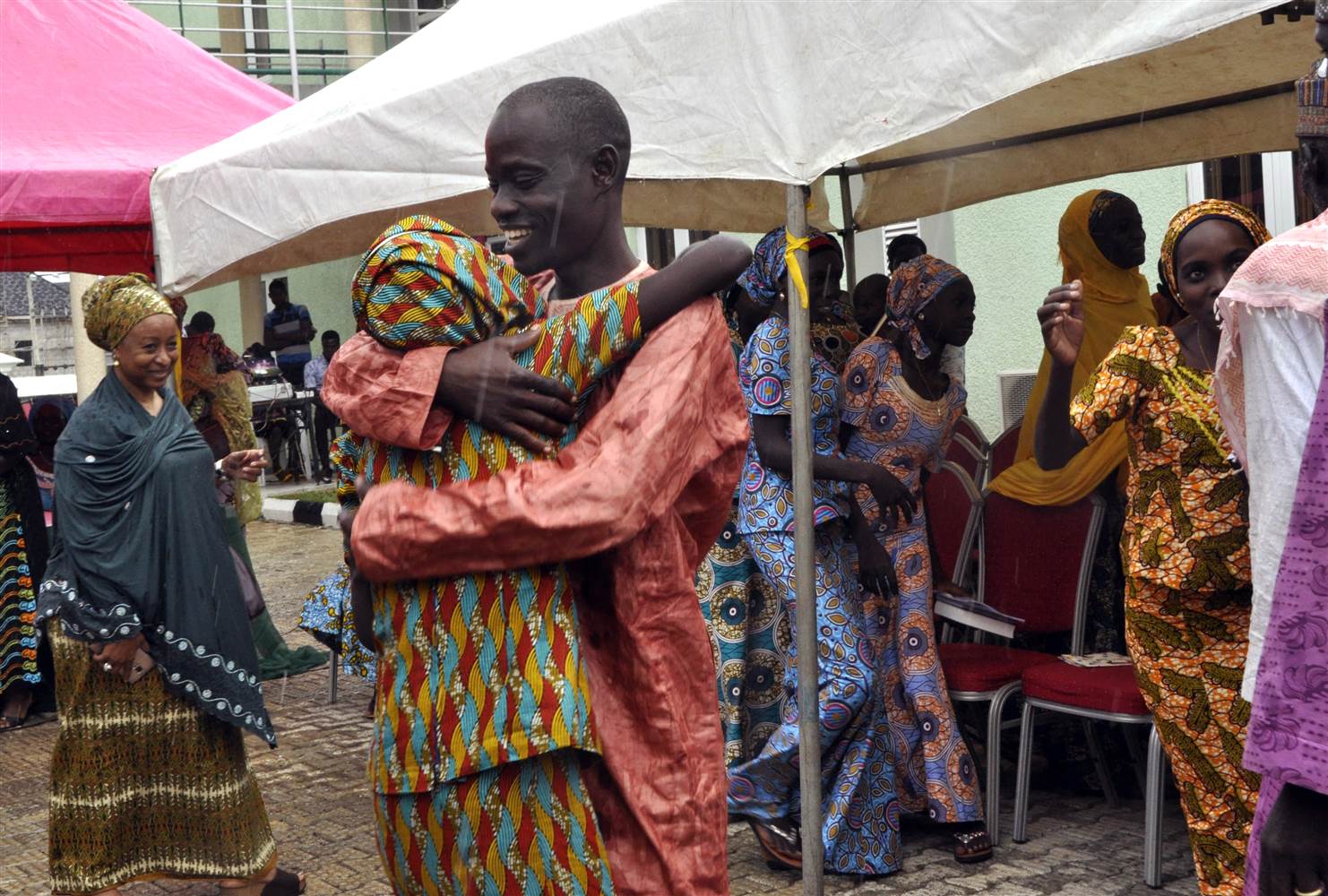 Abuja,Nigeria
Some Chibok school girls formerly held captives by Boko Haram Insurgents have been reunited with their respective families.
Their parents traveled overnight to meet their children where security forces are guarding them, music, singing and dancing characterized the emotional atmosphere in Abuja.
About 82 of the girls were recently released since their abduction in 2014. They were initially 83 but one refused coming saying she had found her Boko Haram lover.
They were freed two weeks back in exchange for five Boko Haram militants.
Over 100 are still left under Boko Haram. Befoe leaving for UK, Nigeria President Muhammadu Buhari received the girls and thanked especially the Red Cross for the liberation of the children.